Mount Rainier
Mount Rainier is the ultimate in American alpine climbing. Outdoor adventurers have plenty to do at this all-seasons destination and mountaineers love this 14,411-foot climb.
Things to do at Mount Rainier
Paradise

Paradise, on the southwest side of Mount Rainier National Park, keeps climbers busy with more than 16 trail networks. As one of the prime winter-use areas, Paradise Meadows is a snow enthusiast's utopia where sledding, snowshoeing and cross-country skiing thrive. During the rest of the year, enjoy Paradise for backpacking, fishing, and day tripping.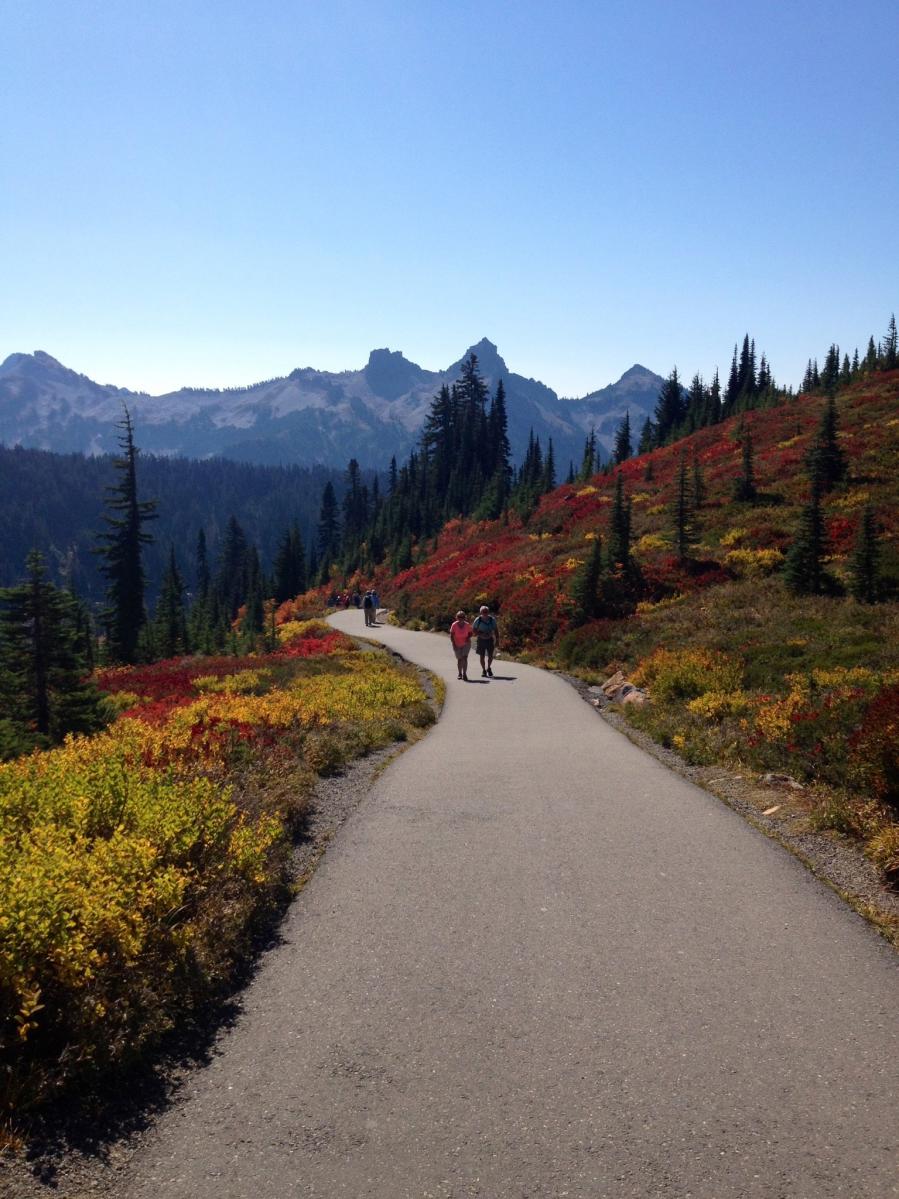 Sunrise

At an elevation of more than 6,400 feet, Sunrise is the highest point that can be reached by vehicle. With acres of wildflower meadows, views of glaciers and spectacular sights, Sunrise is full of magnificent scenery, and does its name justice for those who arrive early enough to see the morning spectacle. A network of trails greets visitors, ranging from casual strolls to elevation-gaining scrambles.
Mountain Neighbors

Explore small, countryside communities full of charm on the roads leading to Mount Rainier. With a combination of vintage storefronts, native wildlife, and historic preservation, these communities will leave you with memories for a lifetime. Enjoy Ashford's extensive trails before you reach Mount Rainier National Park's Paradise entrance. Buckley is the perfect place to hike, bike or blade the Foothills Trail, a former railroad line. Discover why Orting is called the "small town with big views" and check out the genuine "Old West" flavor Roy has to offer. Shop Wilkeson's antique stores lining Main Street. Stay overnight in a cabin or inn to complete your mountain experience. Enjoy the waterfront at Elbe.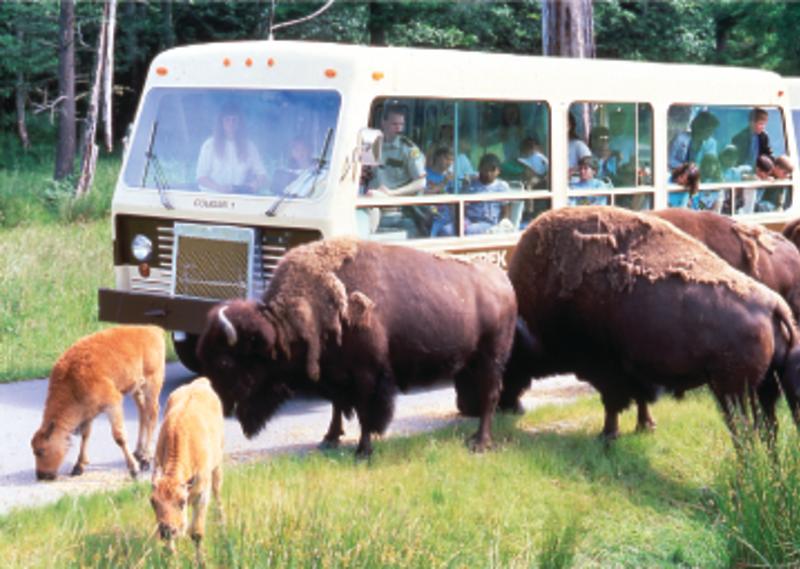 Northwest Trek
Get up-close and personal to wildlife on a tram ride in Eatonville at Northwest Trek.

Scenic Railroad and Museum
Step back a century in Elbe with a ride on one of the oldest running locomotives in the country at the Mount Rainier Railroad and Logging Museum.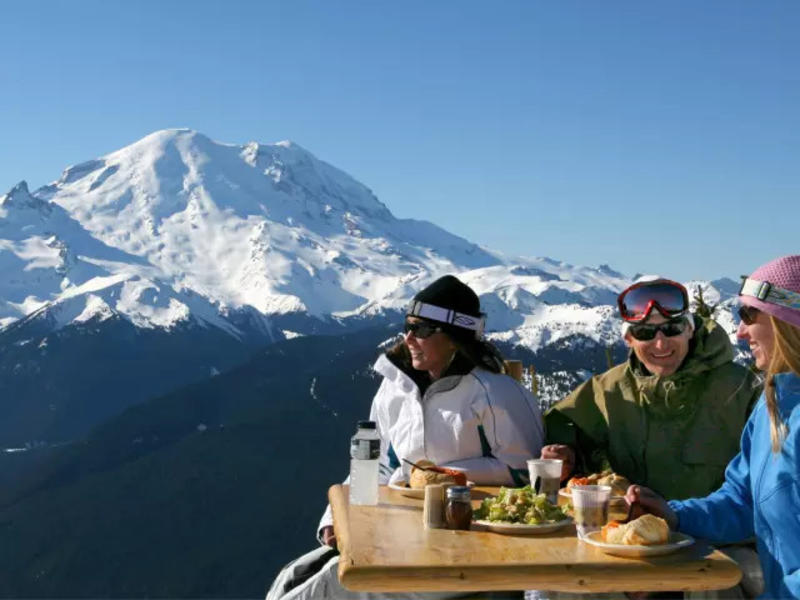 Places to eat and drink at Mount Rainier
You are in the wilderness, but that doesn't mean you can't eat well. You can dine at the highest point in Washington state when you take the Crystal Mountain Gondola up to the Summit House Restaurant. You will not get a better view of Mount Rainier without having to work for it. For a rustic feel and a slice of fantastic pie, stop by the Copper Creek Inn and Restaurant.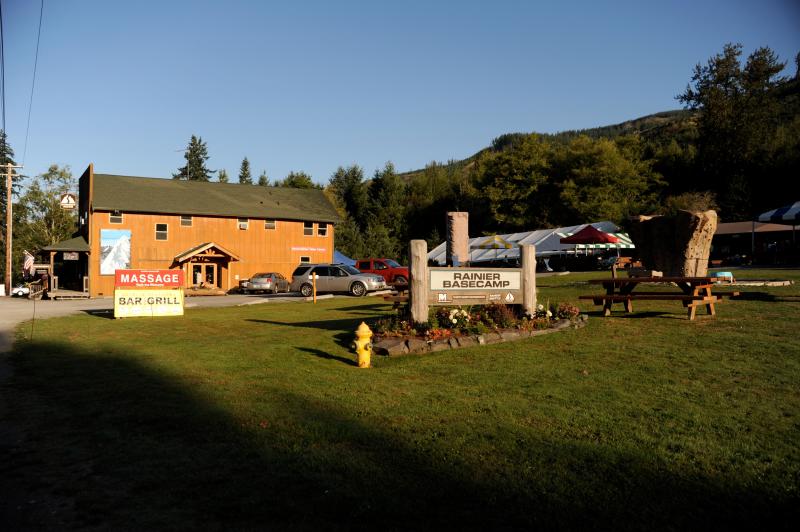 Places to shop at Mount Rainier
Ashford is the last town before heading into Mount Rainier National Park from the Longmire entrance. So stock up on gear at Whittaker Mountaineering; or rent snow tires if they are required for ascending to paradise. 
The surrounding Mount Rainier communities are also great places to pick up farm fresh foods. Stop by Left Foot Farms for eggs, cheese and a cuddle with a baby goat, or swing by Take Root Farms for raw honey and other seasonal delights.