Mount Rainier
Mount Rainier is as much adventure as you want, and a completely unique experience in each season. It's the ultimate in American alpine climbing, but it's also ideal for day hikes, picnics, and photo viewpoints that are only a few feet from the road. No matter what level of adventure you're seeking, or what season you're seeking it in, you'll love this 14,410-foot icon.
Where to Go at Mount Rainier
Paradise
Aptly named Paradise, this area on the southwest side of Mount Rainier National Park keeps visitors busy with more than 16 trail networks and some of the most beautiful viewpoints in the region. It's the launching point for most climbers trying to summit the Mountain, but also the place where families gather at the Jackson Visitor Center for food, drinks, education, gifts, and restrooms.
As one of the
snowiest places on earth
, in the fall and winter, Paradise is a utopia for snowshoers, sledders, tubers, and cross-country skiiers. Ranger-led snowshoe tours provide the equipment and guide for an afternoon of easy exploration.
Famed conservationist John Muir called Paradise in the summer "...the most luxuriant and the most extravagantly beautiful of all the alpine gardens I ever beheld in all my mountain-top wanderings." The explosion of color from the wildflowers, set against an azure sky, draws awe from everyone who sets foot there.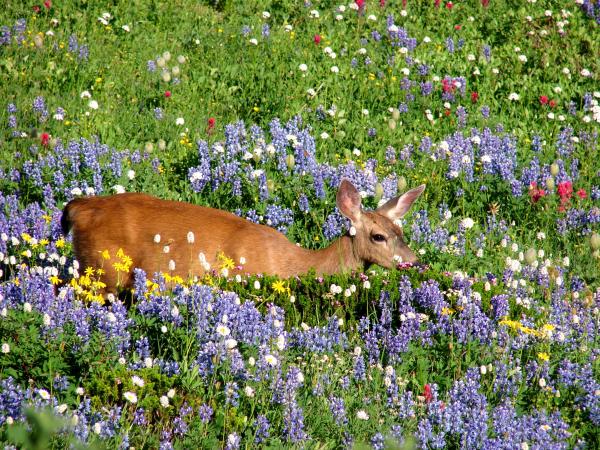 Longmire
Longmire
is where you can get your bearings at Mount Rainier, and also get a good cup of coffee. It's open year-round and is the first recreation area you hit after entering the Nisqually Entrance near Ashford. As the former administrative headquarters for the park, much of Mount Rainier's history as a national park is there.
Wander through the complexes of historic park buildings, hike the
Trail of Shadows
, complete with historical markers and signage, grab a bite to eat at the
National Park Inn Dining Room
 (or just sit on the patio and enjoy the views with a cup of coffee), or stay overnight at the
National Park Inn
, open year-round.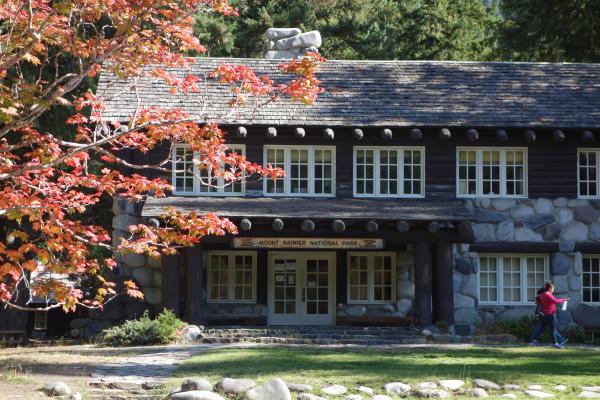 Sunrise
Another aptly named recreation area, Sunrise sets the scene for a morning spectacle. At an elevation of more than 6,400 feet, it's also the highest point on Mount Rainier that can be reached by vehicle. With acres of wildflower meadows, views of glaciers and spectacular sights, Sunrise is full of magnificent scenery and rewards those who arrive early enough to see the namesake sunrise. A network of trails greets visitors, ranging from casual strolls to elevation-conquering scrambles.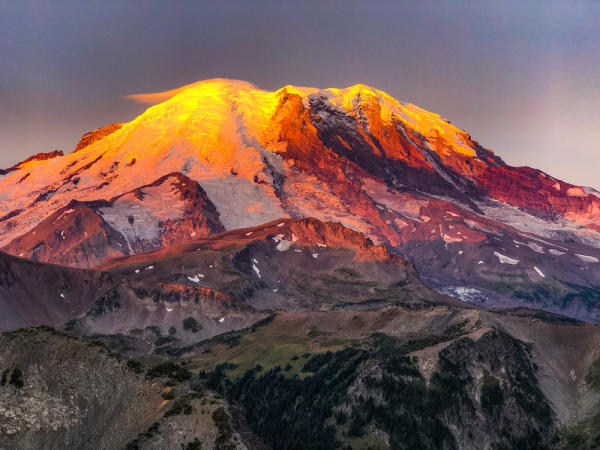 Mountain Neighbors
Explore small, countryside communities full of charm on the roads leading to Mount Rainier. With a combination of vintage storefronts, native wildlife, and historic preservation, these communities will leave you with memories for a lifetime. Enjoy 
Ashford's
 extensive trails before you reach Mount Rainier National Park's Nisqually entrance. Buckley is the perfect place to hike, bike or blade the Foothills Trail, a former railroad line. Discover why Orting is called the "small town with big views."  Enjoy some of the best pizza, coffee and hospitality in Pierce County in Wilkeson. And in Elbe, you can saddle up for a
scenic trail ride by horse
, or stay overnight in a converted train car.
Northwest Trek
Get up-close and personal to wildlife on a tram ride in 
Eatonville
 at
Northwest Trek
, or even go on an off-road Keeper Adventure Tour.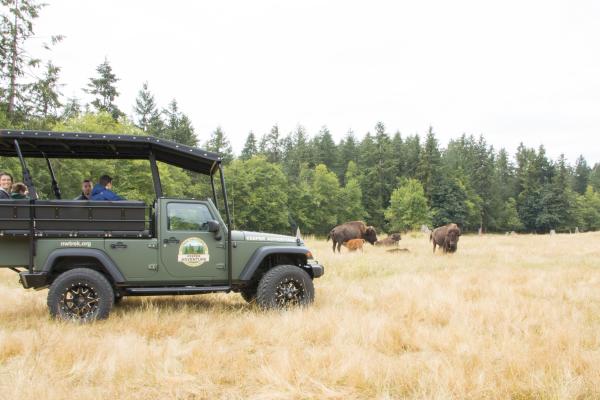 Places to eat and drink at Mount Rainier
You are in the wilderness, but that doesn't mean you can't eat well. You can dine at the highest point in Washington state when you take the Crystal Mountain Gondola up to the Summit House Restaurant. You will not get a better view of Mount Rainier without having to work for it. For a rustic feel and a slice of fantastic pie, stop by the Copper Creek Inn and Restaurant.  
More restaurants near Mount Rainier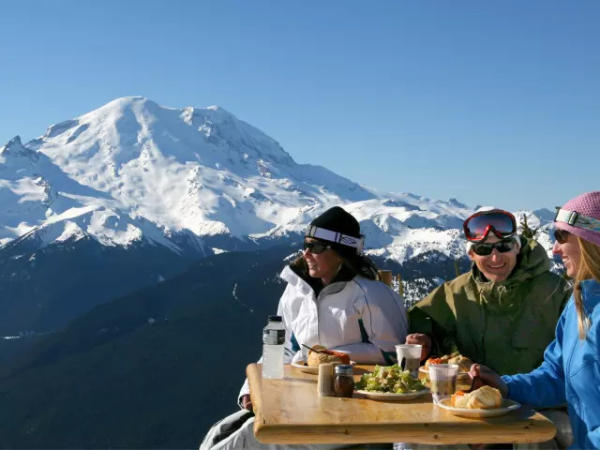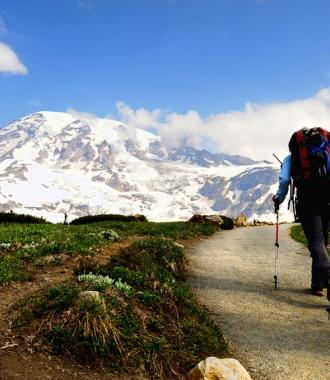 Find Your Mountain Stay
Make booking your overnight accommodations easy by using a lodging reservation service… // More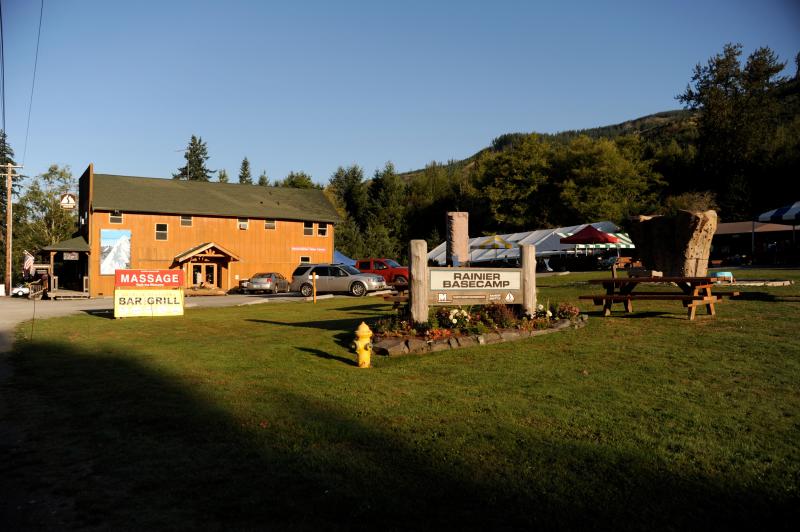 Places to shop at Mount Rainier
Ashford is the last town before heading into Mount Rainier National Park from the Longmire entrance. So stock up on gear at Whittaker Mountaineering; or rent snow tires if they are required for ascending to paradise. 
The surrounding Mount Rainier communities are also great places to pick up farm fresh foods. Stop by Left Foot Farms for eggs, cheese and a cuddle with a baby goat, or swing by Take Root Farms for raw honey and other seasonal delights.