Small Communities around Pierce County
From towns with spectacular views of the Puget Sound to tucked-away cities with hometown charm, Pierce County is home to many small communities. Pierce County's small communities include waterfront getaways and places with dramatic views of Mount Rainier.
ASHFORD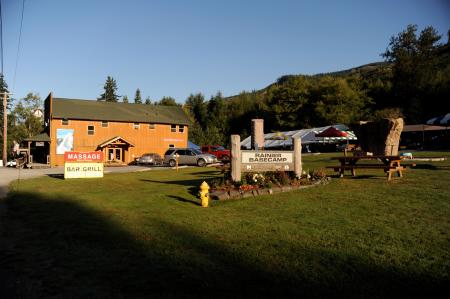 The tiny town of Ashford is the gateway to the Nisqually Entrance to Mount Rainier National Park, the only entrance that's open year round. Put another way, it's the last stop for (insert pretty much any noun, and a few select verbs) before you enter the park. Cabins, lodges and woodland spas dot the wilderness around the city, hypnotizing visitors with whispered promises of hammocks, fire pits, hot tubs (Cannibal and otherwise), and crisp air that smells like what car air fresheners wish they could emulate.
When you're in Ashford, you're in good company. Families rent rustic cabins to spend a summer or winter holiday together and away from digital distractions. Rope-laden climbers get amped up to summit. Day-trippers wolf down authentic Himalayan food or blackberry pie before they hit the trails. If your favorite color is Pendleton, you'll find your people in Ashford.
BUCKLEY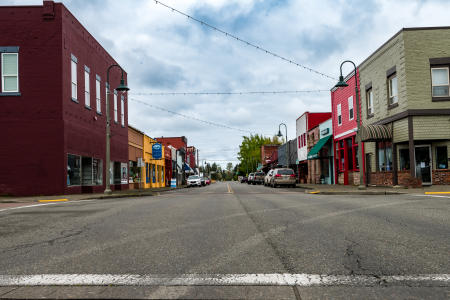 Nestled in the foothills of Mount Rainier, the small town of Buckley, is a hidden delight for outdoor enthusiasts, history buffs, and anyone looking to escape the hustle and bustle of a city of any size. With its stunning natural scenery and charming community atmosphere, Buckley offers the perfect escape from the hustle and bustle of city life. Hike or bike through the lush forests and mountain trails, or take walk along (or a refreshing dip in, if you're the adventurous type) the crystal-clear waters of the White River. You can also explore the town's rich logging history at the Buckley Log Show, where you'll witness some of the best lumberjack skills in the Pacific Northwest.
For a taste of local flavor, check out Buckley's picturesque and quiet downtown area, where you'll find a variety of unique shops and restaurants serving up delicious, farm-to-table cuisine. At night, downtown is illuminated with strands of lights that give it an ethereal (and Instagrammable) glow.
Whether you're seeking adventure, relaxation, or a bit of both, Buckley is where you want to be for a unique and memorable travel experience.
ELBE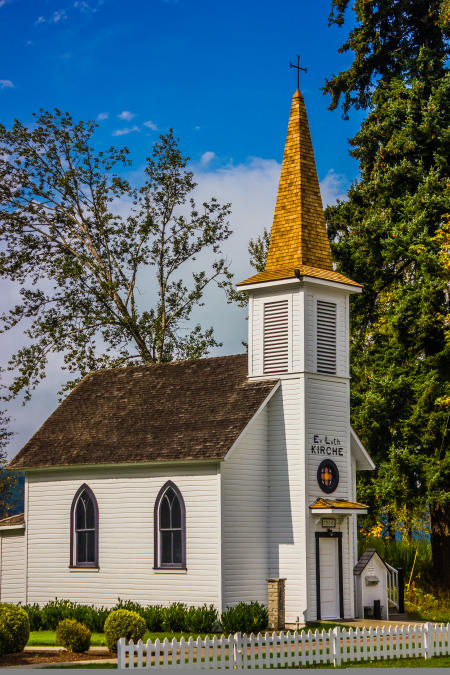 Built on a platform of natural greens - the deep, lush green of the forest presses against Elbe from the east, and the stunning turquoise of Alder Lake opens to its west - the town itself is of iron and wood; of sweat and industry. It's a train and timber town that doesn't let you forget either, where you can dine and stay overnight in converted train cars, as you provision yourself for a day or weekend at Mount Rainier. With a population of fewer people than you probably have on your phone's contact list, you won't tire yourself out with a walk through the city, where you'll encounter a tiny, white church that's on the National Register of Historic places, plenty of burger and pizza spots, and a general store or two where you can pick up a memento of your bravery in testing out Mount Rainier. 
EATONVILLE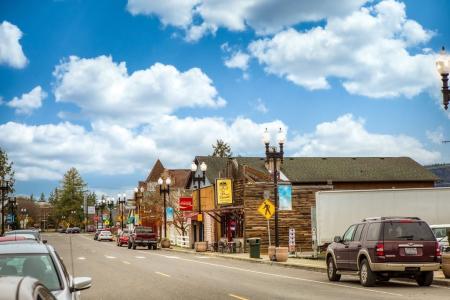 Eatonville started life as a trading post in 1889, where courageous explorers and settlers would gear up before heading into the great unknown for ode-worthy adventures. The food has gotten better since then, but it's still the place for provisions before you head to the Mountain. If you like small, picturesque towns with award-winning diners, with wildlife attractions and photo-worthy sculpture art on the outskirts, Eatonville is the place for you. If you don't like those things, you might be reading the wrong guide. 
WILKESON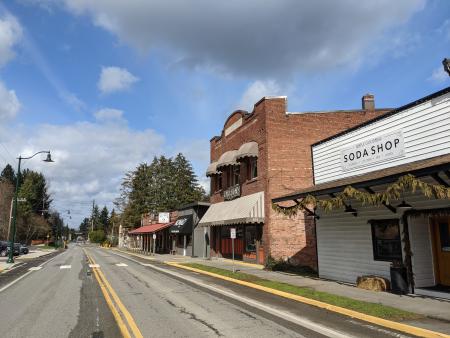 When it comes to tiny towns punching above their weight, Wilkeson is a prime example. Less than 500 residents, and the town is able to boast five places on the National Historic Register, one of the best coffee shops in the state, the Seattle Times-ordained best pizza spot in Washington, and an old-fashioned soda shop with local, farm-grown herbs, flowers, and fruits for flavoring for sodas, cocktails, and ice cream.
CRYSTAL MOUNTAIN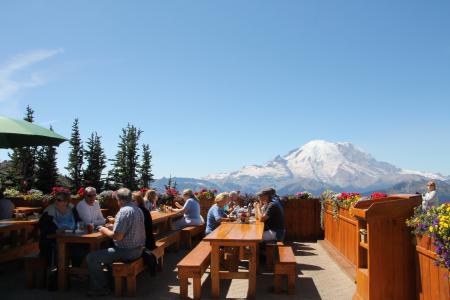 It's a mountain of superlatives: The biggest ski area in Washington. The highest-elevation restaurant in the state. It's serviced by the state's longest (and onliest) gondola. 
Crystal Mountain is the right place to spend a winter weekend, with chalets you can ski up to and cabins, lodges, and woodland spas throughout the surrounding area. In summer, the Mt. Rainier Gondola feels almost like cheating, as it turns a mountain trek among the wildflowers into a fully downhill saunter, making for the perfect relaxed summer sabbatical.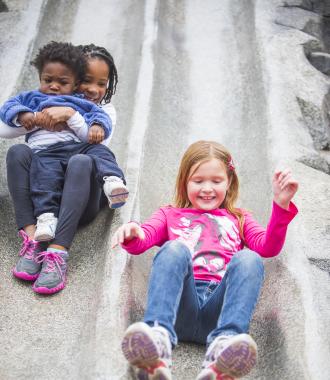 A Children's Storybook Getaway
20+ classic children's books combine into an unforgettable 3-day getaway // More