Mount Rainier in the Winter
Know before you go
You don't have to visit the National Park to have a Mount Rainier experience in the winter. Nearby Crystal Mountain Resort is the state's largest ski area, and features incredible views of Mount Rainier.

Most winter visitors will want to use the Nisqually Entrance, which is open year round and provides access to the Longmire recreation area, which is also open year round.

All vehicles must carry chains to enter the park in the winter. Depending on road conditions, chains must be put on non-4WD vehicles prior to entry.

Weather and snow conditions vary. Check Mount Rainier National Park's Twitter feed and the NPS webcams before you leave for the Mountain.
Dress appropriately for winter weather and whatever activity you're planning. Carry the 10 Essentials if you're going to explore the trails.
Winter activities at Mount Rainier
Ranger-led snowshoe tours at Mount Rainier National Park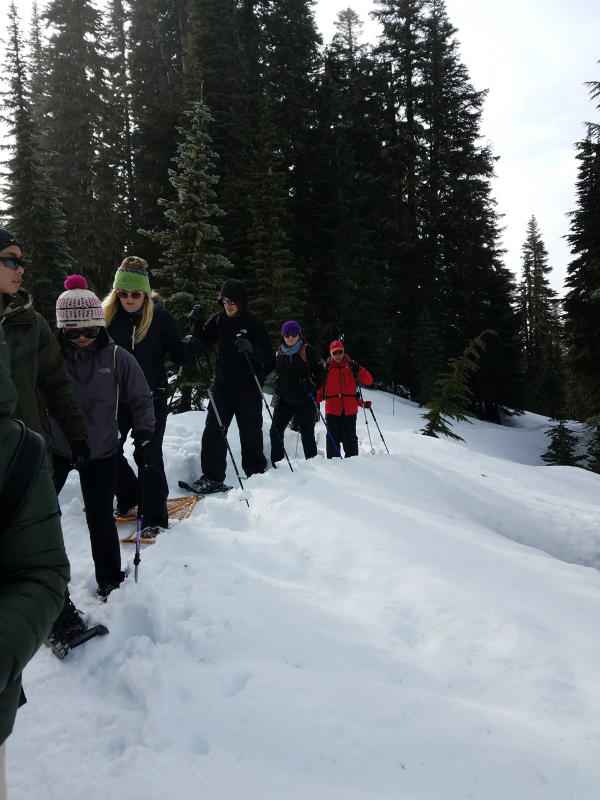 Professionally guided tours of Mount Rainier National Park
Hiring
a professional guide
is an investment in a good experience. Most guides have years of experience on the mountain, and can create an individualized, safe, and exciting outing for you and your family. Plus, you don't have to worry about transportation, driving in icy conditions, or bringing your own snowshoes. What better way to see Mount Rainier than with a guide who knows the mountain's secrets?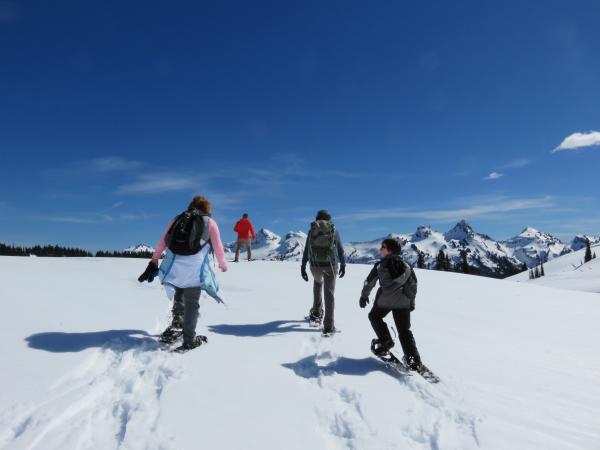 Skiing, snowboarding, or snowshoeing at Crystal Mountain
Crystal Mountain is the largest ski area in the state of Washington, and is now part of the world-famous Ikon multi-resort, unlimited access ski/snowboard season pass. From the top of the
Mount Rainier Gondola
at the summit of Crystal Mountain, you'll have access to some of the best views of Mount Rainier, and some of the best skiing anywhere.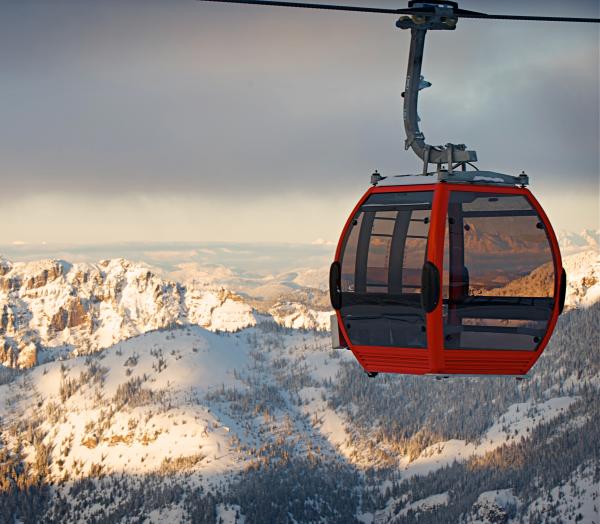 Overnight
National Park Inn
National Park Inn at Longmire is the only overnight accommodation open year round inside Mount Rainier National Park. Just a few miles inside the Nisqually Entrance, the National Park Inn has a dining room, nearby gift shop for last-minute supplies, and is adjacent to the Longmire Museum and miles of trails for recreation. The
Trail of the Shadows
is a short (less than one mile), flat trail with historical markers that's perfect for families.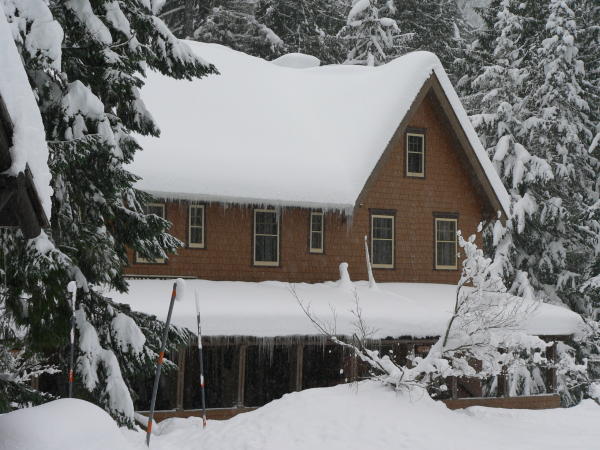 Cabins and Lodges
Crystal Mountain Hotels
Crystal Mountain Hotels
is the only place you'll find lodging right off the slopes with incredible alpine views, fine dining, and a lively pub, all in one place. 
Dining at Mount Rainier
When you're at Mount Rainier for exploring, hiking, snowshoeing, skiing, snowboarding, tubing, or sledding, you're going to work up an appetite. Here are a few places you won't want to miss to fill your belly with all the energy you'll need for a day at the Mountain.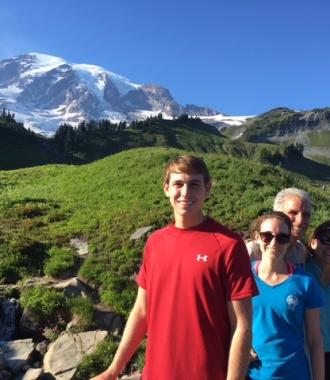 Guided Tour of Mount Rainier
The best way to see the Mountain is with a guide who knows its secrets. // More