Downtown Tacoma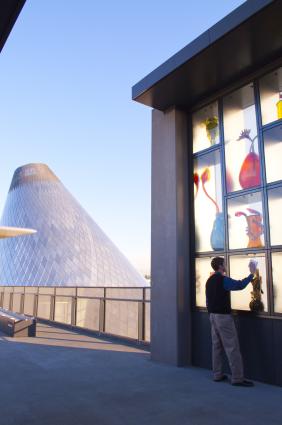 Tacoma's downtown is its "art and soul," and the place where visitors can see for themselves why Tacoma is one of Forbes'
13 Art Trips You Need to Take
. You can wander amongst world-class museums, or just take in all the public art, which includes Dale Chihuly glass installations seemingly around every corner: on
artistic pedestrian bridges
, in
federal courthouses
, and even in
library study rooms
. Shoppers will find trendy boutiques, thrift shops and antique stores, while foodies have options that run the gamut from white linen to greasy spoon.
And in downtown Tacoma, nearly everything is within easy walking distance, or a short ride on the 
Link Light Rail
.
Whatever your travel interest or style, there's a part of downtown Tacoma that will be calling your name.
Things to do in downtown Tacoma
The Museum District
Six world-class museums make up Tacoma's Museum District, with subjects that span art, history, maritime and the automobile. Tacoma Art Museum's focus on art of the American West, and work from Pacific Northwest artists. Museum of Glass not only showcases glass pieces from some of the biggest names in the field, it also contains a functioning hot shop, where visitors can watch glass artists ply their trade. America's Car Museum is the largest car museum in North America, and takes visitors through every era of the automobile's history via more than 300 collector vehicles on display. Washington State History Museum lets you meet the extraordinary people of Washington State through artifacts, interactive exhibitions and unique storytelling. The Children's Museum of Tacoma is a pay-as-you-will experience that celebrates the power of play. The Foss Waterway Seaport Museum gives visitors a glimpse into Tacoma's maritime past, present and future in a building that's a part of that rich heritage.
Pacific Avenue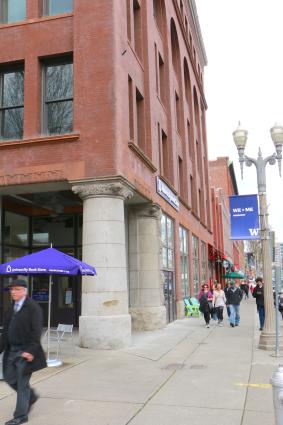 Just one afternoon stroll along Pacific Avenue and you'll experience the city's history while enjoying some of its most modern – and delicious – assets. Pacific Avenue is lined with restored, renovated and repurposed brick buildings from the late 19
th
and early 20
th
Centuries, most of which retain their original exposed brick walls, soaring ceilings and industrial atmosphere. It's in these preserved buildings that Tacoma's history comes to life.
After a day at the museums, order wood-fired pizza from
Zeek's
 in an 1890-built building that used to be an Italian grocery store.
Sam Choy's Poke to the Max
is an island treat, and
Pho Thanks Brother
is fresh Vietnamese cuisine worth stopping for. Shop for the latest fashions at
Stocklist
 and the other clothing boutiques that are housed in an 1890-built grocery store. Try the city's best Asian-fusion dishes at
Indochine
, in a building that in 1904 was a candy factory. Wander among five Chihuly art installations inside
cavernous 1911-built Union Station
 that's become a U.S. district court. 
The Theater District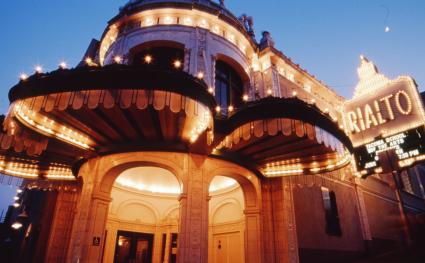 The
Theater District in downtown Tacoma
is a district where a visitor can get a front-row seat to history. When "Tacoma was literally staggering under a boom of the boomiest" (Rudyard Kipling, 1889), more than a dozen theaters – mostly vaudeville – opened in quick succession. Of those, the
Pantages Theater and The Rialto
– both opened in 1918, and both since restored and serving as premiere venues for music and theater – are the two that still remain, and they were joined in 1993 by Theater on the Square.  

Downtown waterfront
Tacoma's downtown core glides nicely onto the downtown waterfront, marked by Dock Street museums, and the esplanade, a beautiful waterfront walkway with access to dining, parks and picnic areas, and kayak and paddle board rentals. To get to the waterfront by foot from downtown, cross either the Bridge of Glass, or the Murray Morgan bridge on 11th street, and take the glass elevator to dock street. 
Antique Row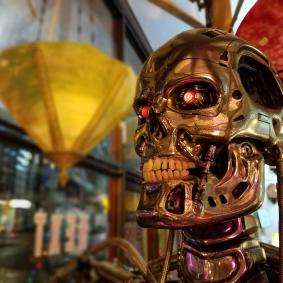 A unique standout in downtown Tacoma is a section of Broadway that has come to be known as Antiques Row, due to the half-dozen sprawling, multi-level antique stores that line the street.
Savoy Special Vintage
, 
Sanford and Son
,
Tacoma Consignment
, and
Lily Pad Antiques
are just a few of the stores where visitors can search for antiques, relics and forgotten treasures.
Brewery Blocks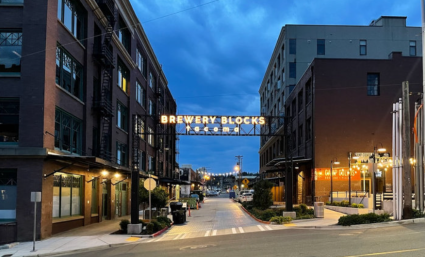 Adding to the energy of downtown Tacoma, the Brewery Blocks' name pays homage to the trade that historically gave the area its purpose, and it has become a hub for fun by the glass. Within just a few steps of one another, you'll imbibe the best of the Northwest, from Dancing Goats Coffee providing the caffeine, Camp Colvos Brewing & Pizza Co. slinging the suds and slices, Incline Cider keeping it crisp, and the Living Taproom boldly letter you pick and pour your poison.
Stay Downtown
It's not easy to see everything downtown Tacoma has to offer in just one day, but several hotels in downtown Tacoma make it easy to stay overnight and wake up refreshed and ready to start another day of experiences. 

Glass City
Year-Round - Experience the city of glass without missing out on any of hidden treasures in this nexus of studio glass art.
Learn More...
Explore Museums
Year-round - From the country's largest car museum, to Museum of Glass: 6 museums all within a beautiful walk of each other
Learn More...
2514 Holgate Street
Tacoma, WA 98402

(253) 779-0101

///

MAP IT

909 Pacific Ave
Tacoma, WA 98402

(253) 572-2327

///

MAP IT

1728 Pacific Ave
Tacoma, WA 98402

(253) 627-2111

///

MAP IT

2104 Commerce St
Tacoma, WA 98402

(253) 314-5704

///

MAP IT

1501 Pacific Avenue
Tacoma, WA 98402

(253) 627-6031

///

MAP IT

739 1/2 St. Helens Ave
Tacoma, WA 98402

(253) 404-0273

///

MAP IT

510 6th Ave
Tacoma, WA 98402

(253) 627-5070

///

MAP IT

1515 Commerce St
Tacoma, WA 98402

(253) 591-9100

///

MAP IT

Inside Hotel Murano
Tacoma, WA 98402

(253) 227-8871

///

MAP IT

Brewery Blocks
Tacoma, WA 98402

(253) 292-1530

///

MAP IT

754 Pacific Ave
Tacoma, WA 98402

(253) 627-4156

///

MAP IT

208 Saint Helens Ave
Tacoma, WA 98402

(253) 272-7468

///

MAP IT

3222 56th St
Gig Harbor, WA 98335

///

MAP IT

821 Dock St
Tacoma, WA 98402

(253) 272-4404

///

MAP IT

705 Dock St
Tacoma, WA 98402

(253) 272-2750

///

MAP IT

1125 Ct C
Tacoma, WA 98402

(253) 627-5319

///

MAP IT

1129 Broadway
Tacoma, WA 98402

(253) 272-3393

///

MAP IT

606 S Fawcett Ave
Tacoma, WA 98402

(253) 593-4474

///

MAP IT

2102 South C St.
Tacoma, WA 98402

(253) 272-2434

///

MAP IT

1742 Pacific Ave # 405
Tacoma, WA 98402

(253) 593-6030

///

MAP IT

1320 Broadway
Tacoma, WA 98402

(253) 238-8000

///

MAP IT

2115 S C St
Tacoma, WA 98402

(253) 327-1923

///

MAP IT

1924 Pacific Ave S
Tacoma, WA 98402

(253) 272-8200

///

MAP IT

218 St Helens Ave
Tacoma, WA 98402

(253) 272-8801

///

MAP IT

940 Broadway
Tacoma, WA 98402

(253) 272-3377

///

MAP IT

746 Broadway
Tacoma, WA 98402

(253) 327-1961

///

MAP IT

1801 Dock St
Tacoma, WA 98402-3217

(253) 284-4750

///

MAP IT

1801 Dock St
Tacoma, WA 98402

(253) 383-4327

///

MAP IT

716 Pacific Ave
Tacoma, WA 98402

///

MAP IT

709 Opera Aly
Tacoma, WA 98402

(253) 284-3722

///

MAP IT

1712 Pacific Ave
Tacoma, WA 98402

(253) 548-8886

///

MAP IT

317 S 7th St
Tacoma, WA 98402

(253) 383-4777

|

(253) 973-9185

///

MAP IT

535 Dock St #118
Tacoma, WA 98421

(253) 272-5004

///

MAP IT

628 St. Helens Avenue
Tacoma, WA 98402

(253) 426-1347

///

MAP IT

950 Broadway
Tacoma, WA 98402

(253) 572-9583

///

MAP IT

1701 Pacific Ave.
Tacoma, WA 98402

(253) 272-4258

///

MAP IT

933 Market Street
Tacoma, WA 98402

(253) 282-7203

///

MAP IT

114 S 23rd St
Tacoma, WA 98402

(253) 383-3499

///

MAP IT

919 Pacific Avenue
Tacoma, WA 98401

(253) 472-3738

///

MAP IT

901 Broadway
Tacoma, WA 98402

(253) 573-2360

///

MAP IT

1552 Commerce Street, #100
Tacoma, WA 98402

(253) 274-8999

///

MAP IT

721 Pacific Ave.
Tacoma, WA 98402

(253) 627-7100

///

MAP IT

813 Pacific Avenue
Tacoma, WA 98402

(253) 572-3222

///

MAP IT

1250 Pacific Ave.
Tacoma, WA 98402

(253) 383-2214

///

MAP IT

1934 Market Street
Tacoma, WA 98402

(253) 471-2960

///

MAP IT

1115 A Street
Tacoma, WA 98402

(253)-383-2041

|

383

///

MAP IT

322 Tacoma Ave S.
Tacoma, WA 98402

(253) 272-3081

///

MAP IT

1702 Pacific Avenue
Tacoma, WA 98402

(253) 272-4000

///

MAP IT