Seattle day-trip from Tacoma via ferry or train
Getting to Seattle from Tacoma via ferry or train
Tacoma and Pierce County hotels offer incredible affordability, right the heart of a cultural urban hub with walkable attractions, nightlife and dining. 
But that doesn't mean that you can't have a truly unique day by taking a Washington State Ferry, or a local train to also get the full Seattle experience.

Seattle day-trip by train
Getting to Seattle by train:
You have two great options for getting to Seattle by train, you can mix and match the two to have the most flexibility.
Sounder train: If you want to feel like a local ride Sound Transit's Sounder train (Sounder Lakewood - Seattle Route). Sounder trains leave frequently Monday -Friday. Board  in the early morning (prior to 8 a.m.) from the Tacoma Dome Station at Freighthouse Square. These trains can be crowded but only take about an hour. Check the schedule for its later train (typically leaves Tacoma Dome Station around 10:30 a.m.) for a more relaxed ride.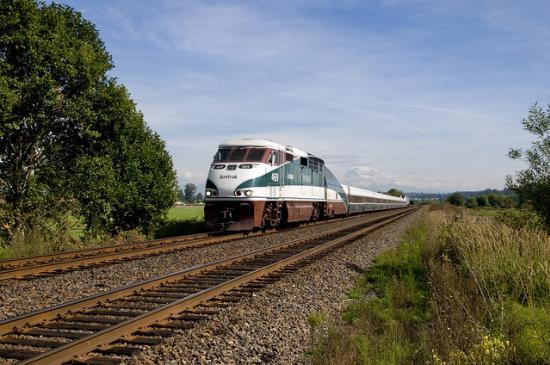 Amtrak Cascade: Amtrak's Cascade train offers less frequent, but faster service to Seattle. Check schedules and catch the Amtrak train from Tacoma's Amtrak Station.
Getting back to Tacoma in the evening
Sounder service runs frequently until about 6:30 p.m. Amtrak offers 2 trains in the early afternoon for your ride back.
Seattle day-trip by bus
If you're a night owl, or just want maximum flexibility in your schedule Sound Transit's bus route 594 runs until the wee hours of the night, and offer a comfortable, express route ride to the Tacoma Dome Station and typically only takes a little over an 1 hour depending on traffic. This is also the least expensive option.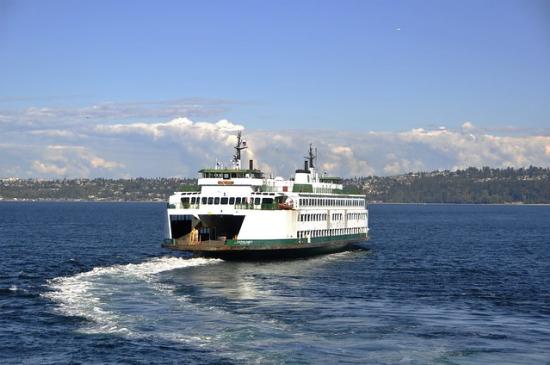 Seattle day-trip by ferry
Experience this iconic way of getting around in the Puget Sound region, our Washington State Ferries. With boarding this trip could take up to 2 hours each way. But the experience, views and taste of Puget Sound Island life make it worth it. 
Washington State Ferries: Getting to Seattle to Tacoma by Ferry is an adventure that can take you places. There is currently no direct ferry from Tacoma to Seattle, but going by way of Vashon Island lets you see one of the Puget Sound's stunning islands while driving into Seattle.  A car is the fastest way to aid this journey. Be sure to get to the ferry dock 15 minutes early to assure a space for your car onboard. 
Point Defiance/ Tahlequah (15 minute crossing) : Drive onto the ferry that leaves from the boat launch at Point Defiance Park and goes to Tahlequah (on Vashon Island). Ferries typically leave every hour. 
Drive across Vashon Island on Vashon Hwy SW (13 miles) to enjoy the vistas of the Puget Sound. There is also bus service with King County Metro. 
Board the Vashon/Fauntleroy Ferry (20 minute direct) on the north end of Vashon island to get to Fauntleroy in West Seattle, just 8 miles from downtown. Now you're ready to make the most out of the day. 
Seattle day-trip by car
By far the most flexible option to get from Tacoma to Seattle is by car. Interstate 5 is a straight show between the two cities and just over 30 miles. Uber and Lyft services are available in both cities, and are also an option and average $50 one-way. Traffic can put a slow down during commuting hours, and its recommended you avoid traveling south from Seattle Friday afternoons.