Independence Day is almost here, and it's time to break out the red, white and blue!  We've gathered all the details to showcase the best of the family-friendly fairs, small-town street parades, and stunning fireworks displays. Find even more fun events (like the Wings and Wheels air and car show!) at our online events calendar.
Waterfront festivities in Tacoma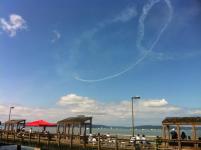 In the warm sun of the Northwest July, the best place to catch a fireworks show is on the water. The biggest 4th of July celebration in the South Puget Sound is Freedom Fair in Tacoma. Waterfront festivities span over two miles of Ruston Way in Tacoma, ranging from the popular beach pole-vaulting competition, to live entertainment stages, beer gardens, food vendors, collector cars, Kids' Fun Zone, arts and crafts vendors, and more.
After the Air Show, stroll through the booths lining Ruston Way, or grab food at one of the
many waterfront dining options
. There's plenty of live musical performances and activities to explore until the fireworks extravaganza begins after sundown. Bring a blanket and you can get a front-row view from any of the parks along Ruston Way - try
Dickman Mill Park
,
Cummings Park
or
Jack Hyde Park
. Trust me - you'll want to stick around for this grand finale.
To experience the fireworks display from a new angle, consider taking a 
Fireworks Boat Tour
and enjoy the show from Commencement Bay.
Be among the first to enjoy a fireworks spectacular in downtown Puyallup

The home of the Washington State Fair is having it's first Red, White and KaBoom celebration in the heart of Puyallup, surrounded by charming shops, and eateries. Enjoy a first class car show, food trucks, games and a fireworks show lighting up the sky. 
  
Fourth of July in Washington's First City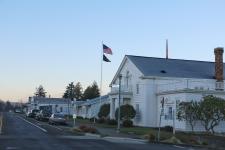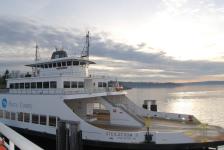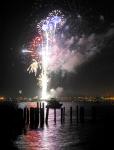 Clock tower celebration and fireworks at the Home Course in DuPont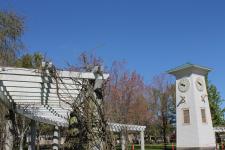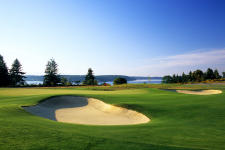 There's a full day of parades, music and fun in DuPont at Northwest Landing, near the city's famous Clock Tower. End the evening with a fireworks show over The Home Course, near the shores of the Puget Sound. 
Patriotism with Military Servicemembers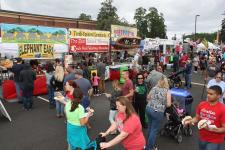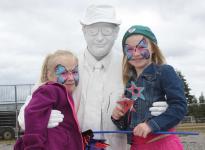 Pierce County is home to more than 200,000 military personnel, civilian contractors and military families, most of whom have served, worked, or lived at Joint Base Lewis-McChord. Fort Lewis is opening its gates to civilians this Independence Day for 
Freedom Fest at JBLM
, and is celebrating the holiday with a family-friendly extravaganza. Families can spend the day exploring the street fair, with rides games and live entertainment.
Independence Day celebrations across Pierce County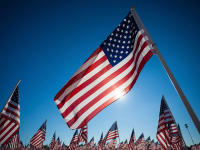 All across Pierce County, 4th of July celebrations are happening! Daytime fun can be found at the Gig Harbor Patriotic Kids Parade, and Meeker Mansion Concert series.