Valentine's Day is coming up, and five years have passed since Tacoma was named the most romantic city in the country. It's time to bring back the romance to the South Puget Sound, and for all the couples out there looking for a place to canoodle, there are some secret (and not so secret) spots here that more than fit the bill.
1. Love Locks
It was a sad day for lovers everywhere when the city of Paris decided to cut the locks off the Pont des Artes. Lucky for you, there is a place to lock on love in Pierce County:
2. The gondola (either one)
Little-known fact: Pierce County has two working gondolas: A Venetian gondola in Gig Harbor and a ski-style gondola at Crystal Mountain. From sea to summit, you'll have views to enjoy with good company. Or, if you're incredibly ambitious, you can try both in the same day. It's been done.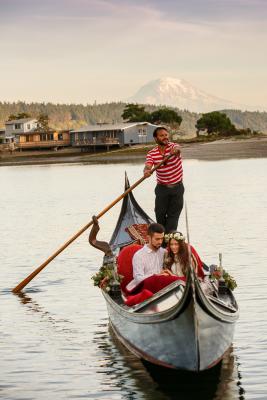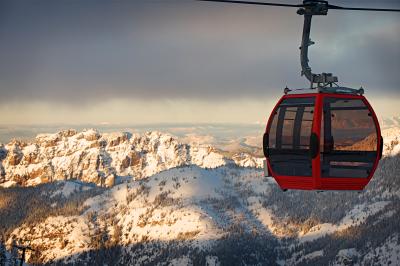 3. Cabin in the snow at Mount Rainier
It's cliché, but it's cliché for a reason! There's possibly nothing on earth more romantic than a cabin escape during the winter, with a fire (or wood-burning stove, as the case may be). And when cabin fever kicks in (and now you know where the name came from), you'll have a bounty of snowy wilderness to explore on snowshoes.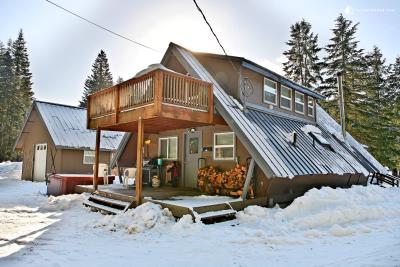 4. Port of Tacoma Observation Tower
Romance and the sea have always gone hand in hand, but you could be forgiven for thinking that a working port wouldn't make for the most romantic spot. But you'd be wrong! With sweeping views of the port and the Commencement Bay beyond, the Port of Tacoma Observation tower is an often-overlooked hot spot for amore.
5. Titlow Beach
With trails called Lagoon Loop and Hidden Beach Trail, you know you've found a good spot for romance. Titlow Beach is extensive, and while it can be crowded on summer weekends, weekdays in any other season allow for some privacy and great views of the water.