Day 2: Tacoma, Puyallup, Lakewood
Fine wine. Glorious old structures. Opulent tradition. Some things just get better with age! Today we're enjoying the best of yesteryear.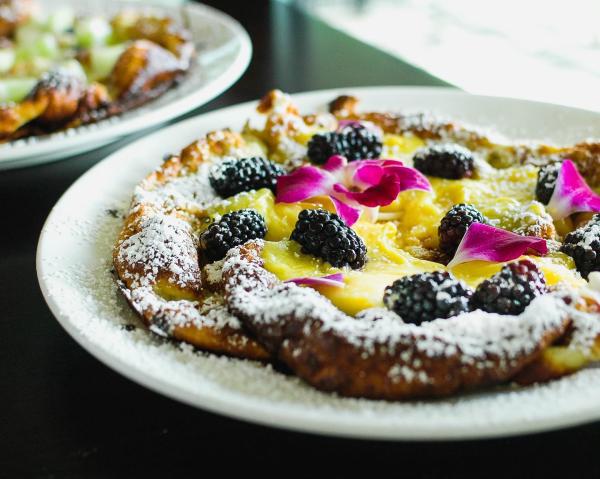 This morning, breakfast is located in the historic Stadium District of Tacoma. Drive past Victorian, Tudor, and Colonial homes and see the sun rise over the Puget Sound until you get to the Art House Cafe. Their stuffed biscuits and eggs benedicts are fantastic, but we highly recommend the Dutch Baby, served with your choice of rich mascarpone cannoli filling or three berry compote. It's said that Washington state is the birthplace of the Dutch Baby, so why not?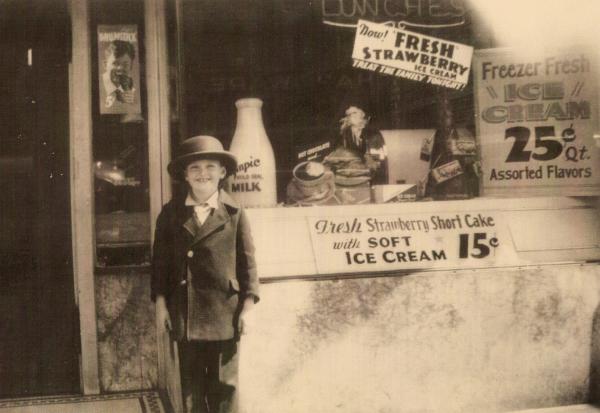 This historic Tacoma icon has been open since 1925, and is still family-owned. Go for delicious boxes of chocolates, hand-dipped chocolate ice cream, and the cult favorite, seafoam.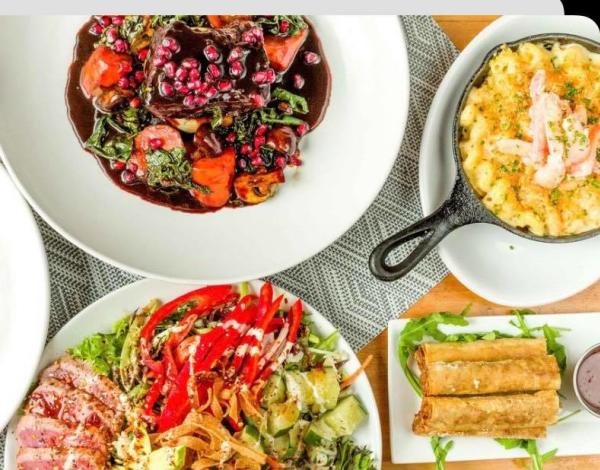 Time to head east to Puyallup's HG Bistro! Having been open for over 20 years, HG Bistro has stood the test of time, and you're about to discover why. Just because it's lunchtime doesn't mean you're relegated to the usual suspects; try a gorgonzola pear flatbread appetizer, crab rolls, or even a white truffle mac and cheese.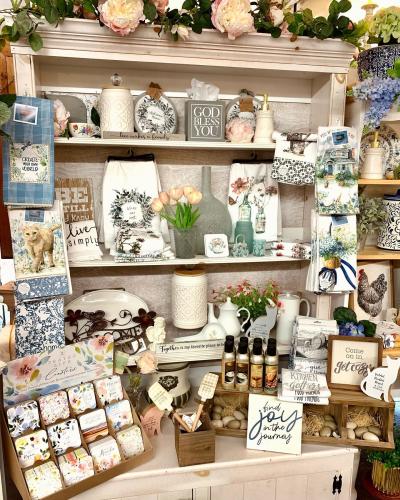 This afternoon we're celebrating the literal height of antique luxury: the chandelier. To begin, we're headed to The Pink Chandelier, a shop so heavily adorned with home decor that your eyes will need a couple minutes to adjust. Peruse aisles of candles, seasonal decorations, clothing and accessories, and garden decor to find the things that tickle your fancy.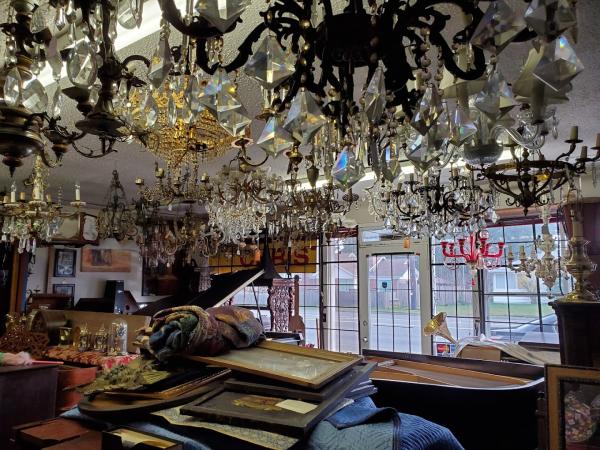 Is it really a luxury trip if you haven't purchased a vintage Italian chandelier? Howard Welborn antiques is the ultimate stop for statues, antique furniture, and yes, ceilings crowded with chandeliers.
Tonight we're having Italian for dinner, but this isn't a red sauce shindig; we're getting transported to old-world Italy reimagined with local Pacific Northwest ingredients. Marzano's in Tacoma is known for handmade pastas, fresh seafood, and beloved dessert favorites like tiramisu.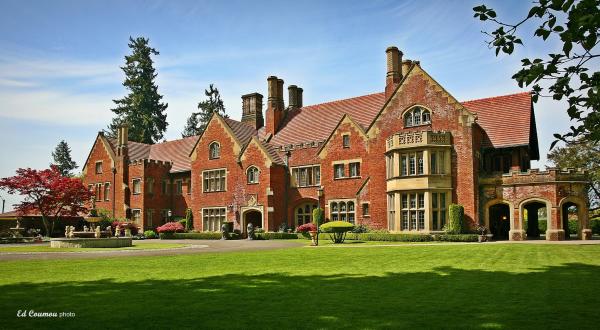 In 1907, Chester A. Thorne purchased a 400-year-old Elizabethan manor in England and had parts of it dismantled and shipped piece by piece to be included in the main house. The result is a historic Tudor Gothic castle, tucked away in Lakewood. Each room has its own beauty, but we recommend the Presidential Suite with its lake view, fireplace, stained glass, bathtub, and huge four-poster bed. Presidents Theodore Roosevelet and William Howard Taft have both stayed in this room, so hopefully it is worthy of you and your partner or friend. We recommend sitting in an armchair and eating Johnson Candy while looking out over the lake. When it comes to antique luxury, this is as good as it gets.
Day 3: Gig Harbor
An ocean of delights. By the sea, by the beautiful sea. Today we won't stray far from the waters of Gig Harbor!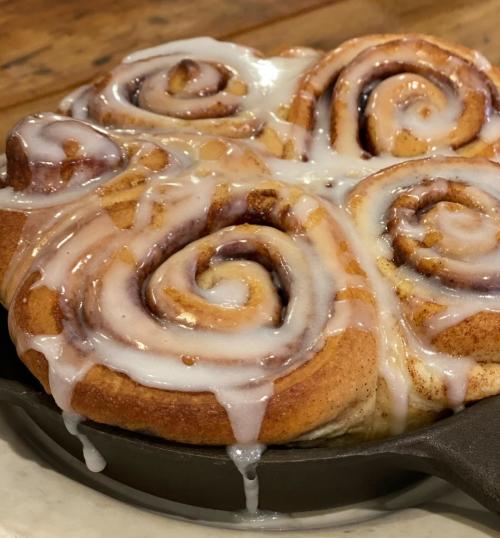 Netshed restaurant knows the power of a water view: they keep their deck dining open year-round, even in the drizzly cold of winter! Cozy up in heaters and blankets, or enjoy the view from inside their dining room; either way, we're having breakfast on the waterfront this morning. Order their skillet of warm cinnamon rolls for the table as you enjoy your coffee, then follow it up with a hash of O'Brien potatoes or a pork shoulder breakfast burrito smothered in chipotle tomatillo salsa.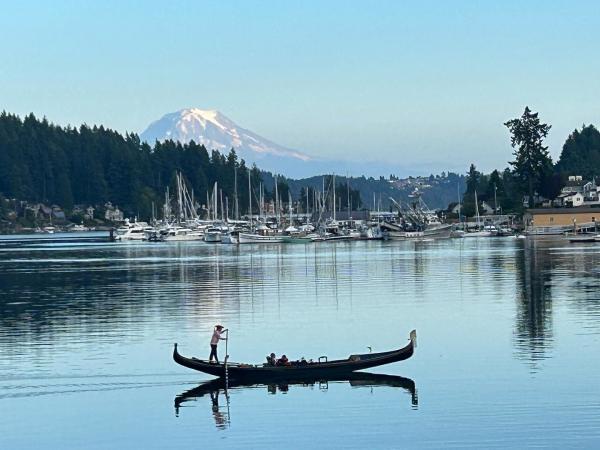 Time to get a closer look at the harbor! Choose from a romantic gondola ride for two, or join a jolly crowd on a sightseeing charter tour. Either way, you'll get a closer look at the city's two bridges, see barking sea lions and twirling harbor seals, and pass the Gig Harbor Lighthouse.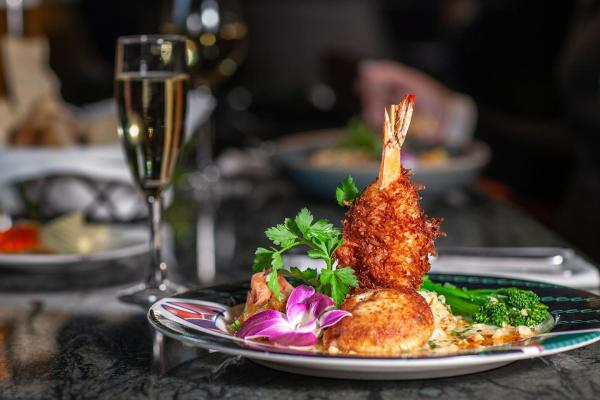 When Destiny Harbor Tours drops you off after two hours of sightseeing, you'll find yourself conveniently located in front of Anthony's. The Pacific Northwest institution is perfect for a seafood lunch. If the cold harbor waters really sparked your appetite, their panko-crusted Alaskan cod fish and chips is always a great move. We also recommend the open-face Dungeness crab and shrimp toast on toasted sourdough.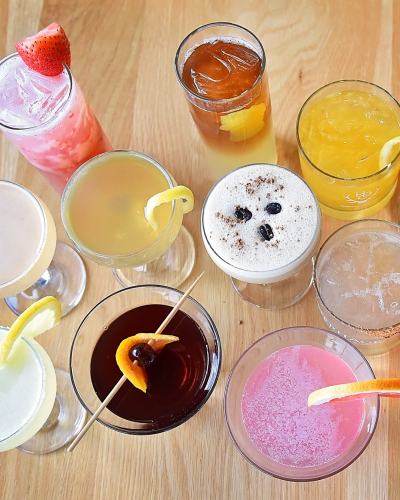 As of 2023, Heritage Distillery is celebrating its 10th year as the most-awarded craft distillery in North America by the American Distilling Institute. Who knows where they keep their 66 awards and gold medals? With that in mind, we're taking a tour of this waterfront destination, and then we're diving in to drink like a fish—not the harbor waters, but their Old Fashioned Cocktail flight.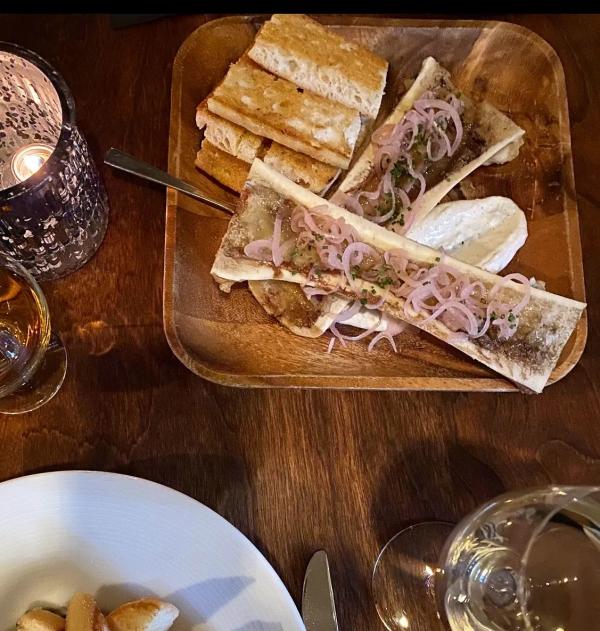 Take a leisurely five minute walk down Harborview Drive to Brix 25, still on the waterfront. If your cocktail flight is still keeping you warm, you may choose to sit on their deck, but we recommend posting up in their intimate dining room so your bone marrow with herb gremolata and garlic bread doesn't get cold. Follow it up with a seared lamb shank or bowl of steamed manilla clams over spaghetti alla chitarra. Tonight marks the close of a weekend of decadence, so naturally the dinner demands seared foie gras; incredibly, chef/owner Thad Lyman is offering it for dessert, seared with a vanilla ice cream and apple compote.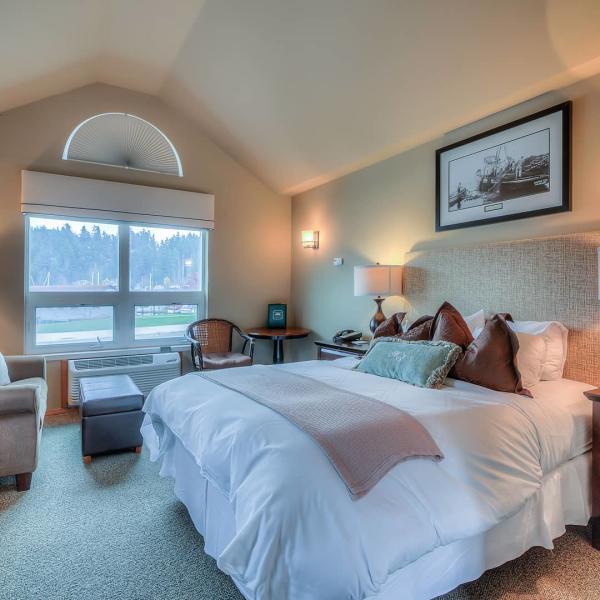 Fortunately for you, your lodging tonight is just a three minute walk up the waterfront. At this point, you're likely stuffed with seafood, foie gras, cocktails, and possibly toting vintage Italian chandeliers; fortunately for you, your lodging is just a three minute walk up the waterfront from Brix. When you arrive at your room, settle deeply into the couch and watch porpoises swimming past and seals sunbathing in the last of the daylight on the docks. As Tom Petty and Mel Brooks have both said, "it's good to be the king."