Simpler Times
Oh, those were the days. Remember when you could get a real milkshake? A malted? Maybe not. Maybe that was your dad. Your grandpa? Anyway, there are places where you can step back to a simpler time, where you can get an honest-to-goodness malted (they call them malts now), where the shopkeepers always say "Hi" when you walk through the door, and where holiday traditions matter, and don't necessarily involve mobile devices.
Those places are right here in Pierce County and we're going to point you in all the right directions. Here's how to spend three days living just a bit simpler and get some holiday shopping done in the meantime. First off, book your stay at
McMenamins Elks Temple
in Tacoma (listed on the National Register of Historic Places) and then turn off your phone.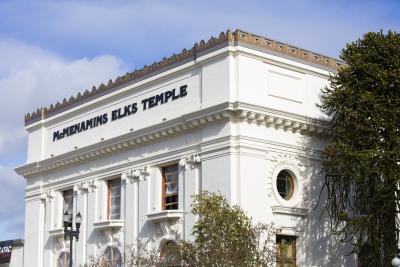 Day One
We're starting our experiment in time travel with breakfast at
The Antique Sandwich Co.
In 1916, it was a grocery store with a dance hall upstairs. Today, it's serving up delicious food and a mean blueberry-peach breakfast pie.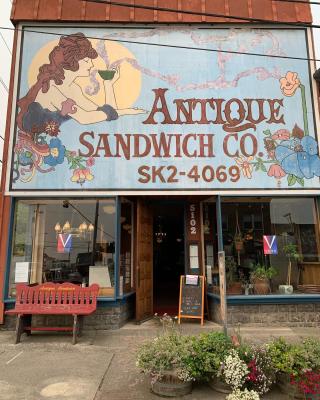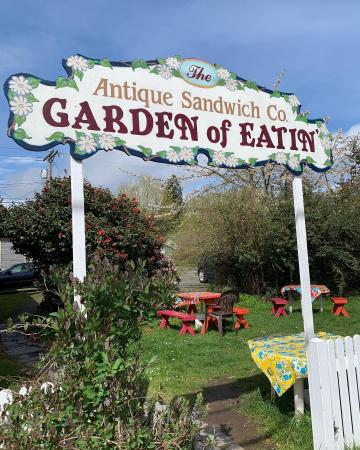 Ignore the misplaced modifier. The "antique" refers to the company, not the sandwiches.
Next, we're heading to Point Defiance and the
Fort Nisqually Living History Museum
, where it's the 1850s and workers in period clothing demonstrate how to make cider and shoes, and tin pots. What? You've always wanted to learn metalsmithing? Today's your lucky day. And if you happen to be there on Dec. 3, you'll get to take part in the
Christmas Regale
with carols, parlor games, and a meet-up with Father Christmas himself.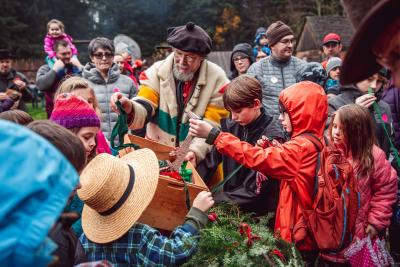 Say hello to Father Christmas, before he got the Coca Cola makeover.
Antique Row
in downtown Tacoma is next on the agenda, where you'll wander among toys you used to love, records you (Or your dad? Your grandpa?) used to drop a needle on, and furniture just like grandma used to have. Luluz & co is stocked with a wild collection of memories, Savoy Special Vintage has those classic concert shirts you've been looking for and Sanford & Son is - well - just three floors of cool stuff.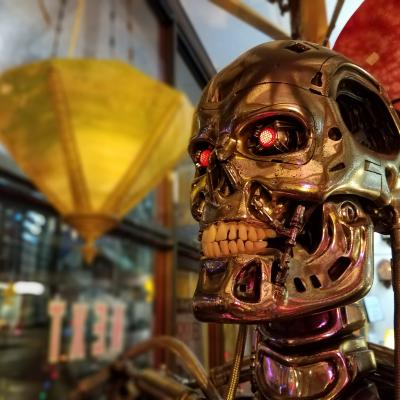 You never know what you'll find on Antique Row. By the by, you're not Sarah Connor, are you?
Retire to your hotel downtown.
Day Two
We love a greasy spoon, and the
Poodle Dog
in Fife is one of the best around. They've been serving up heaping helpings of your favorite comfort foods since 1933 and the place hasn't changed all that much since then. We think some of the original waitresses might still be there. 
Sumner
 and the gorgeous farms that dot the Puyallup Valley are our next destination - specifically
Knutson Farms
and their array of holiday festivities. Visit in December for classic Christmas movie screenings, daily tree lightings, and Santa's Ho Ho Hay Ride. Holiday experience don't get much more analog than this.
While in
Sumner
, take the time to roam the streets of downtown where holiday music plays in the background and the art of storefront decoration has not been lost. Cute little shops and eateries are around every corner. Junker's Nest is an eclectic blend of antiques and handcrafted finds, while A Picket Fence offers a weird and wonderful collection of gifts, and
A Good Book
is one of our favorite stores in the area. Oh, and that malted (that's a "malt" to you, whippersnapper) we talked about? It's at the
Main Street Dairy Freeze
down the street.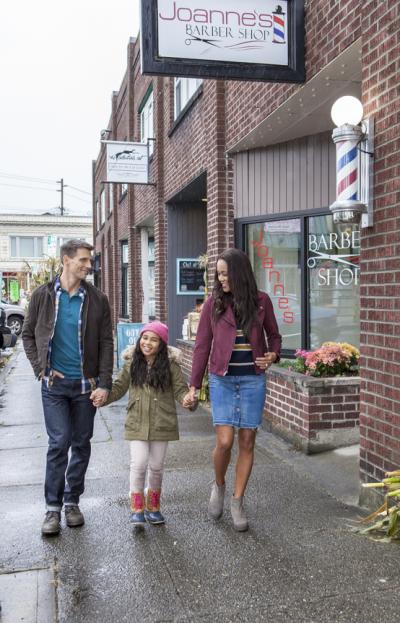 Sumner is simply simplicity. Absolutely analog. 
Then, it's off to Puyallup and the fairgrounds, where
A Victorian Country Christmas
is happening Dec. 1-4 at the Washington State Fairgrounds. More than 500 exhibits decorated to look like 1800s Victorian shops, unique handcrafted gifts, two stages of entertainment, and even a Singing Nativity! Sold separately: Visits from the ghosts of Christmas past, present, and future.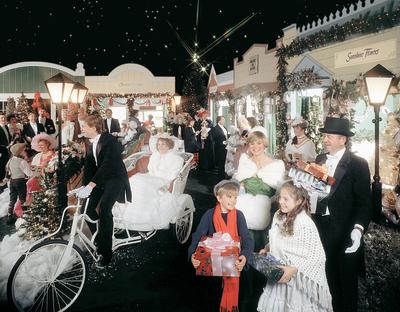 A Victorian Country Christmas is Dickensian, but in a good way.
For dinner, head down the road to
Crockett's Public House
. Using the freshest locally sourced ingredients to prepare an incredible menu of delicious dishes, Crockett's has been featured on Guy Fieri's Diners, Drive-Ins, and Dives.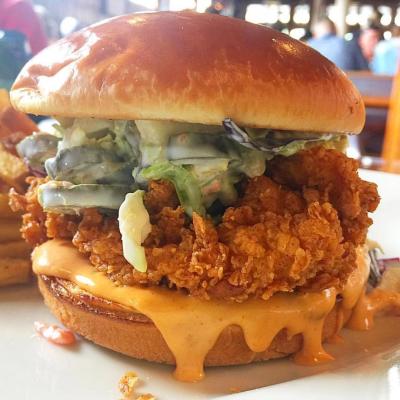 We debated whether this Crockett's buttermilk fried-chicken sandwich with rooster sauce needed to be blurred out.
Day Three
After grabbing some breakfast old-school-style at
Marcia's Silver Spoon Cafe
(order the Meat Lovers Special and bring cash - they don't take cards), we're looking for something soothing to fill the day, which takes us to the inspiring garden paradise that is
Lakewold Gardens
. Check their calendar for terrific holiday programming.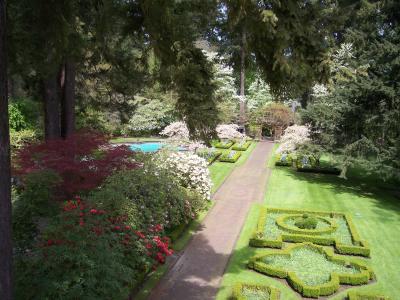 Then we're off to the seaside city of
Gig Harbor
, where you'll explore shops and art galleries, tour the marina and historic Eddon Boatyard, sip whiskey at
Heritage Distilling
, sift through vintage vinyl at
Gig Harbor Audio
, and just generally bask in the beauty of one of the prettiest places on earth.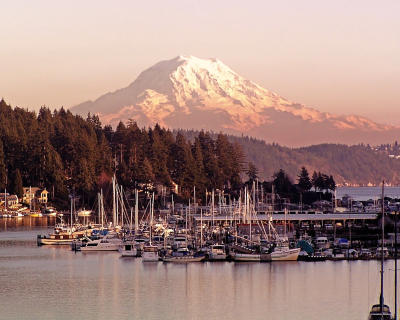 Gig Harbor is certainly easy on the eyes.
The holidays mean that the city is bustling with shoppers and if you time your visit right, you can experience the season with a small-town Americana flavor: roaming carolers, lighted boat parades, and community street fairs. 
Wind down with a water-view window seat at
Brix 25
. You'll never see a sunset so magnificent or taste a piece of salmon so perfect.  
Let the cuisine and the view compete for your affection.