Sharks, Tigers and Bears, oh my!
Suggested Season: Summer
Day 1 – The Hampton Inn Puyallup is the perfect place to stay while visiting Pierce County. It is a good home-base to be able to effectively reach both downtown Tacoma and Mt. Rainier National Park. After checking in, take a stroll down to downtown Puyallup and wander through the antique stores and boutiques.  
When you're ready for a bite to eat make your way to Giorgio's Greek Café. Enjoy the authentic Greek vibe inside this restaurant or, if it's a nice day, enjoy the summer breeze outside on the patio. You can't go wrong picking from their menu but we can't help but suggest choosing one of their amazing gyro's. If you have a sweet tooth and need some dessert, across the street you can grab fro-yo from Elements Frozen Yogurt and walk back to the hotel for a good nights rest.
Day 2 – Enjoy breakfast at the Hampton Inn where they serve a delicious complimentary meal and then make your way out to Northwest Trek Wildlife Park. The drive out to NW Trek is a beautiful one with stunning views of Mt. Rainier, so keep your eyes out.
Upon arrival, start by walking through the animal exhibits. You'll spot animals big and small and often will get up-close views of them as they go throughout their day. After doing the animal walk hop on the tram and see how many animals you can spot as the tram takes you around the animal's natural habitat.
After the tram ride your stomach might be growling. You can leave the park and return again as long as you bring your receipt or your tram ticket, so consider heading in to Eatonville to grab some lunch. Bruno's is a local favorite where you can get a juicy burger with a side of tots. The whole family will enjoy Bruno's! 
With full belly's make your way back to Northwest Trek for an adventure on the Zip Wild courses.  These exciting rope course/zip line courses are fun for the whole family. Face your fears and have fun while doing it as you cross challenging rope bridges, climb ladders and so much more.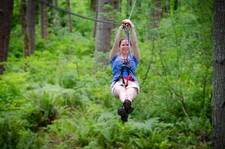 After a long and exciting day, head back to Puyallup and take a rest in your hotel room. When dinner time approaches consider trying Iron Chef where your food will be cooked right in front of you. Not only will your dinner taste great but it will come with a show.
Enjoy a good night's rest after a long day of fun.
Day 3 – After taking part in Hampton Inn's complimentary breakfast again start driving to Tacoma to go to Pt. Defiance Zoo and Aquarium. On your way take the scenic route by taking Exit 133 and then following signs for Schuster Parkway and then Ruston Way. You will see beautiful views of the Puget Sound that you might otherwise miss.
On arrival to the zoo you might want to map out where you want to go first as there are a lot of animals to see! There are also daily presentations you won't want to miss.
When hunger starts to set in, recharge and grab bite to eat at the Plaza Café. Here you can get pizza, salads, sandwiches and so much more.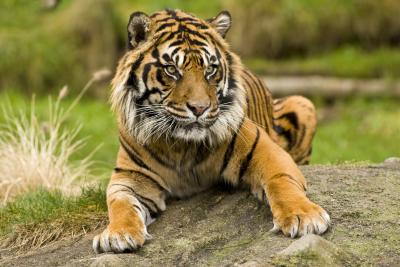 If you haven't seen all the animals yet make sure to do so before heading out, you don't want to miss any amazing animals like the sharks or the polar bears. If you need to take a break from walking head to the kids zone and take a rest while the kids play on the playground.  Your day at the zoo will not be disappointing one.