School's Out!
A 3-Day Plan for Your Summer Break
With apologies to Alice Cooper, school's not out forever - just a few months - so you've gotta make the most of the time you have this summer. And just because school's out doesn't mean you can't learn new things. Treat yourself to a weekend of exploration, experimentation, and excitement in the playground that is the Pacific Northwest. 
First off, you're gonna need a home base. A place that's both refreshing and exciting, relaxing and exhilarating. And a view of the water won't hurt either. Tacoma and the surrounding areas have a lot of great hotels (find them here), but for this weekend, you're going to want to treat yourself to the Silver Cloud at Point Ruston. It's in the center of the action and just a short walk from remarkable restaurants and sublime shopping. 
Day One: Apples, Animals, and Art
You know what they say: "An apple a day…". Well, you're starting your adventure with a lot of them. Make the short drive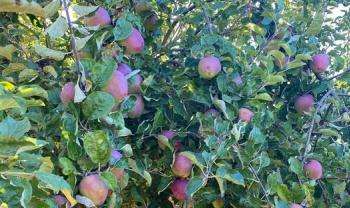 out to Curran Apple Orchard at University Place, where you can wander the orchard, pick your own apples, squeeze cider and even take classes on insects and pruning and thinning trees.
Next, head out to Farrell's Marsh Wildlife Area and say hello to some feathered friends. Throughout the two-mile loop, you'll come across ducks, geese, and great blue herons, as well as placards that introduce you to the local flora and fauna. 
Art's on the agenda at Art Studio 27, where you'll unleash your inner Picasso. Paints, canvas, and something to sip are provided… just bring your imagination. 
Day Two: Fishing, Farming, and Fords
The early bird gets the worm… and so do the fish at Old McDebbie's Farm and Jim's U-Fish (yes, that's the real name). Rent yourself a rod and reel, bait a hook, and drop a line in ponds stocked with rainbow trout. And while you're there, grab a bucket of veggies to feed the llamas, goats, kangaroos, and even a zebra.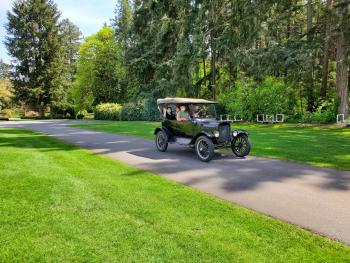 Take a step back in time at the Pioneer Farm Museum where you can experience life in the 1880's. Here, you'll learn how things were done back in the day and actually do things great-great-grandparents-style. Milk a cow. Churn some cream. Card wool. Work horseshoes in a forge. It's all hands-on!
Continue your day of time travel with a stop at LeMay Collections at Marymount. The largest car collection in the state, LeMay walks you through the history of the automobile with hundreds of cars of all eras and even puts you behind the wheel of a Model T Ford (after a few lessons, of course). 
Day Three: Piglets, Putting, and Pirates
You'll want to visit for the tulips and daffodils, but you'll stay longer just to spend more time with the animals. At Knutson Farms, you can stroll among the flower fields, play a few rounds of corn hole, and take selfies with the pigs, goats, and two very curious llamas.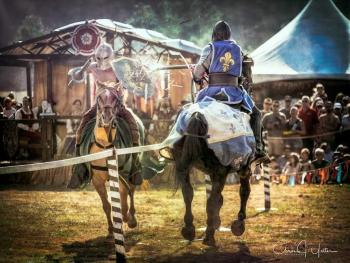 Amp up the adrenaline right down the road a ways at Mike N Terry's Outdoor Fun Park. Jump into a go-kart and race your family and friends, take a few cuts in the batting cages, or pick up a putter and play some mini-golf. Watch out for the water. 
Finally, try to schedule your trip for August and the Washington Midsummer Renaissance Faire in Bonney Lake. Costumed characters take to the grounds. Pirates and scoundrels committing dastardly deeds. Noble knights and fair maidens dressed in their finery. Music and merriment, food and drink fit for kings and queens, and shenanigans of all kinds abound. The perfect closing scene to your three-act adventure!