Happy Haunting!
Explore Pierce County with a Side Dish of Scare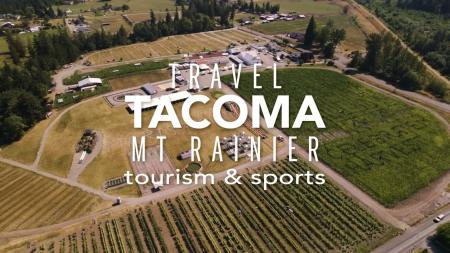 It seems like summer just ended, and yet you're ready for another break. Maybe something low-key and relaxing, with beautiful scenery, good food, and even better beverages. Or maybe something that will haunt your dreams for the next couple of months. At least. Or how about both? 
Follow this three-day itinerary to find the best places to enjoy autumn in Pierce County… and squeeze in a few frights as well.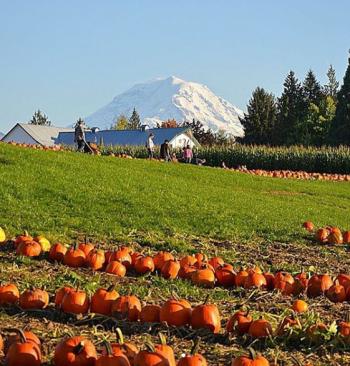 First, you need to find a home base where you can pull the sheets up to your chin after a night of scares. Someplace comforting and convenient to your daily outings - and a water view wouldn't hurt. The Silver Cloud at Point Ruston is that place and just perfect to rest up before…
Day One:
Today you'll be heading out toward the Puyallup Valley (pronounced "Pew-al-up") and a tour of the fragrant farms that populate the area. Your first stop is Spooner Farms and its five-acre corn maze, animals to pet, and - get this - pumpkin slingshots. You know what really satisfies? Flinging a pumpkin several hundred yards. Double R Farms and Picha Farms also know their way around some flying pumpkins. Try 'em all.
After all the gourd tossing, you've worked up a thirst. Head up to Buckley and Elk Head Brewing, known for its experimental brews. You like heat? Try the Blast Zone - a spicy, smoky, chile-pepper ale. Not so much? Opt for the Huckleberry Cider. Now that you've had a little bit of liquid courage, you're ready for the next stop.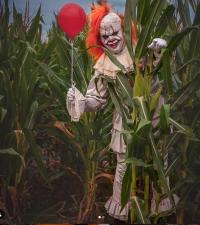 By day, Maris Farms in Buckley is all fun and games, with cart racing, human foosball, zip-lines, and more. At night, it becomes the Haunted Woods, where only the truly brave dare to tread. This 40-minute terror adventure takes you through a corn field and into the forest, where deranged mutants are lurking around every corner. Not for the faint of heart. 
Only have time for Day One? Rest your head at Holiday Inn Express Hotel + Suites in Sumner. 
Day Two:
You probably didn't sleep, but at the least the hotel is nice
. Today, you're headed for a little history, a little challenge, and a lot of scare. Your first stop? Historic Fort Steilacoom - the best preserved pre-Civil War fort this side of the Mississippi River. You'll learn a little about how soldiers worked and lived in the mid-19th Century and might even pick up some tidbits that'll help you on your next stop…
Escape Hour Gig Harbor is one of the best escape rooms in the area and its "The Cabin: Final Chapter" experience is perfect for getting your blood pumping before the next scare. And since you're in Gig Harbor, you may as well grab a bite to eat. The only thing better than the view at the Tides Tavern is their fish 'n' chips.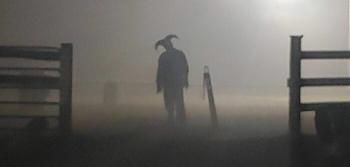 Now it's off to My Haunted Forest. This place is creepy during the day, so you know the night is going to be a good fright. It's a mile-long walk along an abandoned wooded road, where all sorts of evil is waiting to leap out at you. You definitely won't forget it, but it doesn't hurt to hope.
Day Two is the most you can do? Your home away from home is the Inn at Saltar's Point in Steilacoom. 
Day Three:
One more day, one more scare - but first you're going to soothe your understandably frayed ('fraid?) nerves.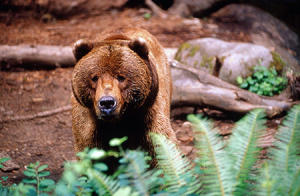 Head out to Eatonville and Northwest Trek Wildlife Park, where you'll meet a world of woodland creatures, including grizzlies, moose, bison, cougars, and more. 
Continue your peaceful day with a bit of wine. The fabulously cozy Stringtown Cellars and Lavender Farm is just down the road - and there's Lavender Honey wine, which is worth the drive by itself. One of our personal favorite wineries is also close by - the Rainier View Winery in Graham. Besides an absolutely wondrous view of the Mountain, you'll find local musical acts, handmade gifts, and of course, great wine. We like the Blueberry.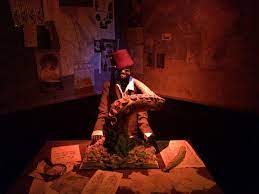 Now that you're good and relaxed, we're going to ruin it. You're going back to Tacoma and stopping in at Frighthouse Station. Famously one of the scariest haunted houses in the state, they're upping the ante this year, with an interactive H.P Lovecraft theme that takes you to the depths of the ocean and the untold horrors that lie below. Do you have the courage to dive in? Well... do you?