Family Road Trip Extravaganza
Ideal Season: Summer
One of the best ways to explore Pierce County is with a road trip that balances scenery and serenity with action and activities. This itinerary will take you from the waterfront village of Gig Harbor, all the way through downtown Tacoma and the city's waterfront, and into the Puyallup Valley's farmlands.
Day 1: Gig Harbor
Gig Harbor is a quiet waterfront village that feels hours away from the city life, when it's really just a 15-minute drive across the Tacoma Narrows Bridge from downtown Tacoma. If you arrive early enough to see some of Gig Harbor in the morning, you're in luck!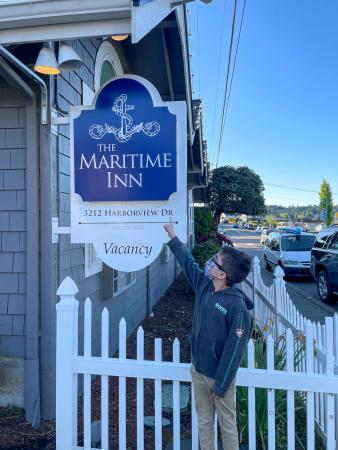 Day 2: Gig Harbor/Tacoma Day
Cross the Tacoma Narrows Bridge to Tacoma's Museum District.
After you've had your fill of museums, drive along the Ruston Way Waterfront to Point Ruston. Point Ruston is Tacoma's newest hub for shopping, dining, and entertainment, and it's built overlooking the Salish Sea.
Day 3: Puyallup/Sumner Day
Shopping in Sumner is an immersive experience. The downtown is full of classic Americana charm, with small, family-owned bakeries, gift shops, vintage boutiques, antiques stores, bookstores, and more, all throughout the city. A few places you shouldn't miss while you're in town are: 
1014 Main St., Sumner, WA 98390
13608 Cannery Way, Sumner, WA 98390
1109 Main St, Sumner, WA 98390
1002 Main St, Sumner, WA 98390
1008 Main St, Sumner, WA 98390
The Puyallup Valley is famous for many things, including its berries, rhubarb, pumpkins and flowers, so obviously, you're going to want to see one of the working farms that has been made into a guest-friendly experience. Depending on the season, and on the events that are regular, annual draws to the area (blooms and baby animals, sunflower festival, pumpkin/harvest/Halloween, and other seasonal festivities), time your visit to be able to enjoy a relaxing afternoon on one of the major agri-tourism farm experiences: 
25001 Sumner Buckley Hwy., Buckley, WA 98321
5820 44th Street East Puyallup, WA 98371
9710 WA-162 E, Puyallup, WA 98374
6006 52nd St E, Puyallup, WA 98371
14734-14926 96th St E, Puyallup, WA 98372