A Light-Rail Getaway
Itinerary Suggested Season: WINTER-SPRING-SUMMER-FALL
The Tacoma Link Light Rail runs right through the middle of downtown Tacoma, putting hotels, parks, the waterfront, breweries, cafes, shopping and entertainment just one short ride away. And it's just one line, so getting lost is nearly impossible.
Day 1
Coffee time! Take the Tacoma Link to Union Station/S. 19th St. Grab a cup of coffee at local favorite, Anthem Coffee & Tea. Order a Dirty Chai for extra points toward becoming a local.
Now that your brain is functioning at full capacity, fill it up at the Washington State History Museum (WSHM), located just next door to Anthem. As the history museum for the entire state of Washington, their collection is expansive and their exhibitions are far-reaching. There's plenty of food for thought.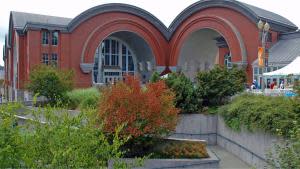 When you've learned all you can about this history of this great state, cross Pacific Avenue for a quick run through the clothing boutiques, vintage stores and gift shops to pick up a keepsake from your trip to Tacoma. Make sure you get a postcard with the Tacoma Link Light Rail on it.
Lunchtime! Indochine is Tacoma's most-loved Asian fusion restaurant, right across the street from WSHM. Then drop in and say "hello, cupcake" at Hello Cupcake, just a couple doors away.
Hop back on the Tacoma Link, heading south, and alight at Tacoma Dome Station; the last station on the line. A three-block walk to LeMay - America's Car Museum will give lunch a chance to settle as you prepare to tour the largest automotive museum in North America, with more than 300 vehicles on display.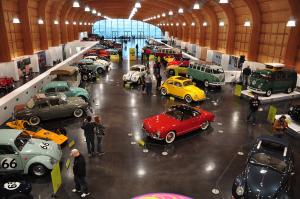 By the time you've had a chance to take in the automotive wonderment, you'll be ready for dinner. Take the light rail back to Union Station/S. 19th St. and walk to El Gaucho to enjoy a speakeasy atmosphere with steaks and inspired cocktails that can't be beat.
The final stop of the night is the Theater District Station; the furthest north stop along the line. From this stop, the night-life options are almost unlimited: performing arts at The Rialto, Pantages or Theater on the Square; laughs galore at Tacoma Comedy Club; Live music at McMenamins Elks Temple or Keys on Main; a retro arcade at Dorky's; or one of the best tiki bars in the United States at Devil's Reef.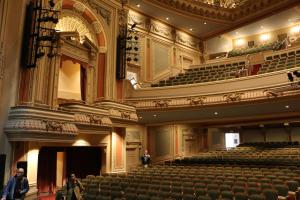 Day 2
Take the Tacoma Link to the Convention Street Station and walk just a couple short (but, yes, uphill) blocks to Honey at Alma Mater for an incredible breakfast to start your day. The smoked pork cheek chilaquiles are just as good as they sound.
Take the light rail north to the Theater District Station, just a block over from Broadway, a street packed with antiques, oddities and curiosities shops. It's as easy as it is delightful to get lost among the treasures there.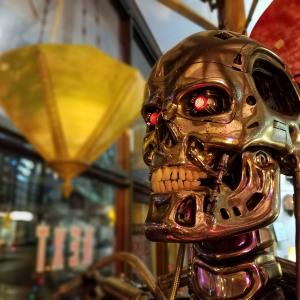 Take the Spanish Steps down to Pacific Avenue and lunch at Wooden City, an upscale pub with a retro vibe. Then jog next door for a quick craft beer at Odd Otter. 
Before you say goodbye to Tacoma, don't miss the epic views of Mount Rainier through the Murray Morgan Bridge from Fireman's Park, less than a block away.