Party like a rock star in Tacoma
You have come to the Tacoma Dome to rock.
Enjoy Tacoma's upscale downtown, but don't leave without finding the places that show Tacoma's rebel roots.
Concert pre-funk
Vinyl isn't just for your pants. 6th Ave is a metal fan's haven with some of the best vinyl stores in the region. Browse Hi-Voltage Records and Turntable Treasures and we'd be shocked (Hi-Voltage pun unintended) if you didn't find a record from the band you're here to see.
Before heading to the Tacoma Dome for a show, grab some food along Tacoma's up-and-coming 6th Ave with dinner at The Red Hot or Dirty Oscar's Annex. Featured on Diners, Drive-in and Dives, THe Red Hot serve a local beers and specialty hot dogs you can't find anywhere else, and Dirty Oscar's moonshine cocktails are party fuel extraordinare.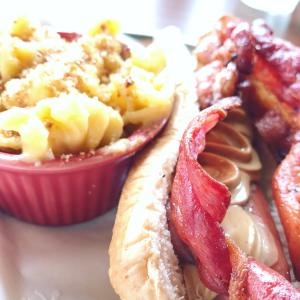 Concert at the Tacoma Dome – show time!
After party
Bar hopping on Pacific and 6th Ave – If the show is only the beginning of your night, go to some of Tacoma's blue-color hangouts. The Office Bar and Grill on Pacific has a great late-night menu and eight different "Tacoma Mule" cocktails to choose from. Closer to the Dome, the New Frontier Lounge offers cold beers on tap.
Overnight at La Quinta Inn & Suites, right up the street from the Tacoma Dome, or Travelodge in Fife. Both offer outstanding service and affordable accommodations close to the Tacoma Dome.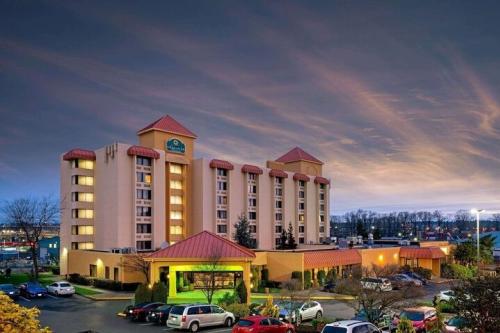 Recovery
Breakfast – Whether you're looking for a greasy spoon, or just chasing the hair of the dog, the Poodle Dog Restaurant and Café will fill your need, with friendly and non-judgmental service. If you are a late riser and ready for lunch, swing by the Pick-Quick for their famous burgers, fries and shakes.