Kid Friendly Fun
With so many family-friendly options near the Tacoma Dome, your show can become a trip to remember
Day 1: Once arriving in Tacoma check in at the Courtyard Marriott Downtown Tacoma.  The Courtyard Marriott is equipped with a pool where the kids can splash and have fun while you can relax in the hot tub.
After a morning of travel letting the kids get their wiggles out is important. Head across the street to the Children's Museum where they will have access to hundreds of toys to play with that help spark their imagination.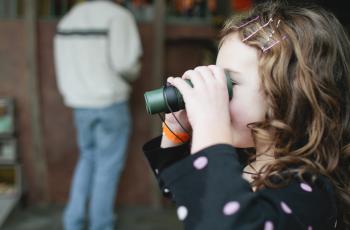 After some time at the museum, everyone's bound to be hungry. Grab a bite at The Old Spaghetti Factory where you can sit in a train car and enjoy some traditional Italian food. With spaghetti for the kids and a great wine selection for the adults this restaurant makes for the perfect family night out. When everyone's finished hop on Tacoma Link light rail and ride to the Tacoma Dome station where you can walk directly to the Tacoma Dome and enjoy your show.
When the show's over, hop back on the train and get off at Union Station. From there you can walk to Indochine and grab some gelato for a delicious late-night treat. Jump back on the train and get off at Convention Center Station to get back to your hotel.
Day 2: After a good night's sleep enjoy the comforts of your room at the Courtyard Marriott. When you're finally ready to roll out of bed ride light rail down to 25th st station and walk over to Alfred's Cafe for a fulfilling breakfast for you and the kids. End your mini vacation in Tacoma by taking the family for a stroll through Point Defiance Park. You will see the gorgeous nature the pacific northwest has to offer. You may even spot some wildlife.