Agritourism Adventure
Itinerary Suggested Season: Spring-Summer-Fall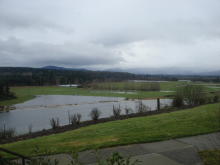 Morning:  We'll take advantage of all the region has to offer and begin our day at Wilcox Farms, a fourth-generation family farm that is committed to providing its customers with both organic and cage-free eggs. During your guided tour of this working farm, you will visit the original farmhouse of Judson and Elizabeth Wilcox to learn about their decades of sustainable farming practices and sit down to sample their eggs with a delicious omelet breakfast [for groups only].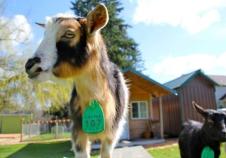 Afternoon: Next, we will head to Left Foot Farm, a 25-acre family farm located in the serene foothills of Mount Rainier. You will be greeted by Nigerian Dwarf goats, who are bred to produce Grade A raw milk that is sold as is, and can be used to make cheese, yogurt, ice cream and more! One of the farm's knowledgeable interns through the World Wide Opportunities on Organic Farms [WWOOF] will give you an in-depth tour of the farm and teach you about the milking process and farm life. You won't be able to resist holding a baby goat. Make sure to get a taste of the farm by grabbing some sweet berries from several of the farm's raised garden beds.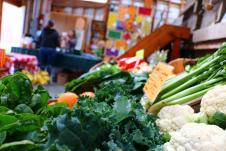 Your final farm of the day will bring you to Wild Hare Organic Farm in the fertile Puyallup Valley. With row upon row of veggies, berries, herbs, apples and seasonal produce, Wild Hare is 20 acres of delightful farmland that's ripe for touring. Take a leisurely stroll guided by owners Mark and Katie, and listen as they explain the philosophy and reality of day-to-day organic farming. Meet some of the resident chickens that produce the organic eggs sold at the farm, or catch a glimpse of some of the friendly (but shy) wild rabbits that give the farm its name. After you're done walking through the fields, make a stop at the farmstand, where you can pick up some of the freshest produce you'll ever lay hands on.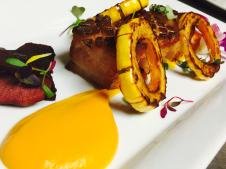 Evening: Following a long day of touring farms, make your way back to the Best Western Premier Plaza Hotel & Conference Center in Puyallup. Upon your return, you will experience a culinary delight at HG Bistro which boasts several entrees that source their ingredients from local farms. Perhaps one you visited earlier today!