Tacoma and Pierce County Itineraries
No matter what time of the year you visit Tacoma + Pierce County there is always something unique going on. Each season is distinctly beautiful and exciting revealing a different side of Tacoma + Pierce County.
Imagine vibrant colored leaves on trees in the fall, or a snow covered Mount Rainier in the winter. Breath in the fresh scent of bright yellow daffodils in the spring or red rhubarb in the summer. To fully experience Tacoma + Pierce County, you'll just have to visit for all four seasons.
Check out our itineraries below to discover all the seasonal highlights you'll find in Tacoma + Pierce County.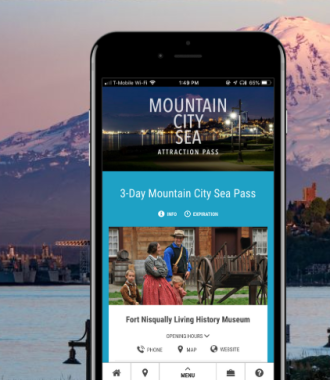 Save 50% with the 3-Day Attraction Pass
Save big on attractions at Mount Rainier, Point Defiance Park and the Tacoma Museum District // More