To The Infinite... and Beyond!
All your life, you've dreamed of chasing the stars. Of breaking the bounds of gravity. Of exploring where few have explored before.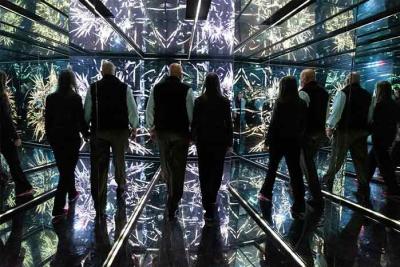 Welcome to The Infinite, the world's largest free-roaming collective virtual reality experience, where you'll explore the International Space Station in an awe-inspiring immersive adventure. Thanks to footage captured by astronauts, you'll witness daily life aboard the ISS and encounter mind-blowing views of Earth like you've never seen before. It's an unforgettable experience that's been described as "pure magic" and "life-changing" and has brought actual astronauts to tears. Truly a can't miss event, and it's happening in Tacoma. Get your tickets here and use promo code TRAVELTACOMA15 to get 15% off admission! *
But your adventure doesn't have to end with space exploration… take the whole weekend to expand your horizons and explore the region.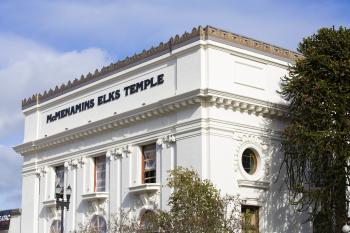 Start by booking a stay at McMenamins Elk Temple. It's more than a hotel – it's an adventure in itself, with seven floors of entertainment and art, cocktails and cuisine with surprises around every corner – and sometimes behind a hidden door…
So you've explored virtual space, so now it's time to explore the sea. For real. Get out on the water in a rented kayak from Ruston Recreational Rentals. With a spectacular view of Mount Rainier and the chance of an encounter with marine wildlife, you're in store for a memory to last a lifetime.
If you prefer pedaling over paddling, stop by Wheel Fun Rentals and pick yourself a two-, three-, or four-wheeler to take in the sights. The waterfront route at Point Ruston is ideal for enjoying the sunny weather, while Five-Mile Drive at Point Defiance offers up the opportunity to pay a visit to the flora and fauna of the Pacific Northwest – and it's closed to vehicles on weekdays until 10 a.m. and until 1 p.m. on weekends.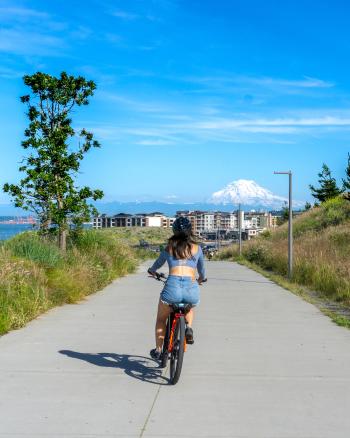 Looking for something to really, really get your blood pumping? Stop by Pacific Parasail and see Tacoma from the air or let your imagination run wild on the Pretty Gritty Ghost Tour, where you'll see the spookier side of the city.
Speaking of spirits, make sure you make time for a stop at Devil's Reef Tiki Bar. It's part Polynesian pop and part H.P. Lovecraft – and all cool.
* Restrictions, exclusions, and additional fees apply. Subject to availability. Can only be used once per customer, not applicable to child and group bundle prices, cannot be combined with another offer. Tickets at market pricing, subject to change based on supply and demand. Taxes and fees apply. This is not a coupon and cannot be redeemed at the box office. No refunds, exchanges or price adjustments. All sales final.