Scenic Drive: Sumner to Paradise at Mount Rainier
Length: 72 miles
Drive time: 2 hours (one way)
Season: Summer
Full of small towns, forested highways and meandering mountain switchbacks, this byway puts the full force of the rural backbone of South Puget Sound on display. It's a reminder that the Puget Sound is not just the big cities, commuter suburbs and tech centers that have become the landmarks of the region.
Bookended by places where it's easy to lose track of time and spend an entire day, you'd be forgiving for doing just that at either end of this journey. However, once you've set out from Sumner, Mount Rainier becomes the obvious goal, and sporadic clearings and open farmlands through the Puyallup Valley provide regular views as the odometer goes up and the Mountain goes from being a distant spectacle to a looming presence to an afternoon of elevation-gaining stop-and-stares.
1. Sumner
Step back in time with the charm of Sumner's raw Americana. White picket fences, bandstands, world-famous rhubarb pie and a Main Street lined with antique shops threatens to stop your drive before it starts. We recommend a slice of pie at the Berryland Café, a cup of coffee at Craft 19 and a quick stop by any of the antique stores to pick up a keepsake before hitting the road and heading south.
2. Puyallup
The Americana continues in Puyallup, home of the Washington State Fair (Sept. 1-24) and Meeker Mansion, where visitors can learn the hop-filled history of the entire Puyallup Valley. Stop by any of the dozen or so antique stores that line Meridian Street to find that one piece you were looking for, but couldn't find in Sumner.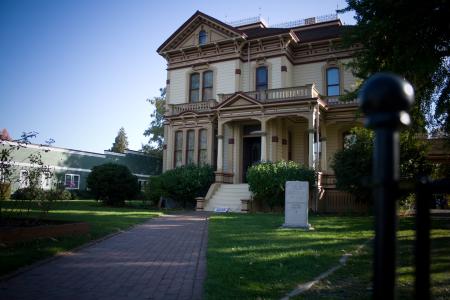 3. Northwest Trek Wildlife Park
Just before reaching Eatonville, visitors can stop off at Northwest Trek Wildlife Park, the Pacific Northwest's top wildlife and adventure park, with a Kids' Zone, zipline adventures and a tram tour to see moose, big-horn sheep, bison and more in their natural habitat.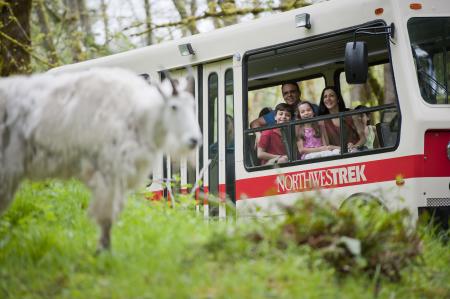 4. Elbe
An old railroad town listed on the National Register of Historic Places, Elbe is a blink-and-you'll-miss-it community that's worth a stop to see the picturesque Elbe Evangelical Lutheran Church built in 1906. It's also home to the Mount Rainier Railroad and Logging Museum, which offers steam train rides up to the town of Mineral.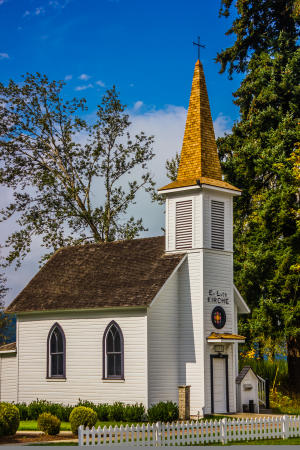 5. Ashford
As the jumping-off point for Mount Rainier adventures in hiking, snowshoeing and climbing, Ashford has plenty of opportunities to gear up, or fuel up with some delicious food. Located just a few miles from the national park's Nisqually Entrance, it's a good place to check your email and make any phone calls before cell service becomes delightfully intermittent in the park. If you're looking to stay overnight, Ashford and the surrounding areas have plenty of motels, inns (such as Alexander's - pictured below) and cabins for rent.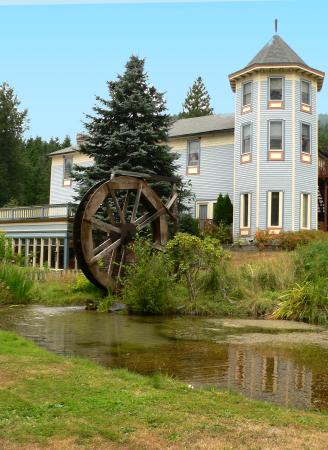 And then you enter Mount Rainier National Park via the Nisqually Entrance.
6. Paradise at Mount Rainier
Paradise is why many (maybe most) people visit Mount Rainier National Park during the summer. The wildflowers are remarkable, and it's been named the best place in the world to view such a botanical bounty. There are hiking trails, picnic areas, a ranger station, a visitor center, and during the winter, snowshoeing, cross-country skiing and inner tubing. Before you head that way during the winter, make sure and
check the road status
, but if the conditions are good, Reflection Lakes and Inspiration Point make for some gorgeous sights for road-weary eyes.