Tacoma Night Market - Downtown Tacoma
Alma Mater
1322 Fawcett Ave.
Tacoma, WA 98402
Third Saturday of Every Month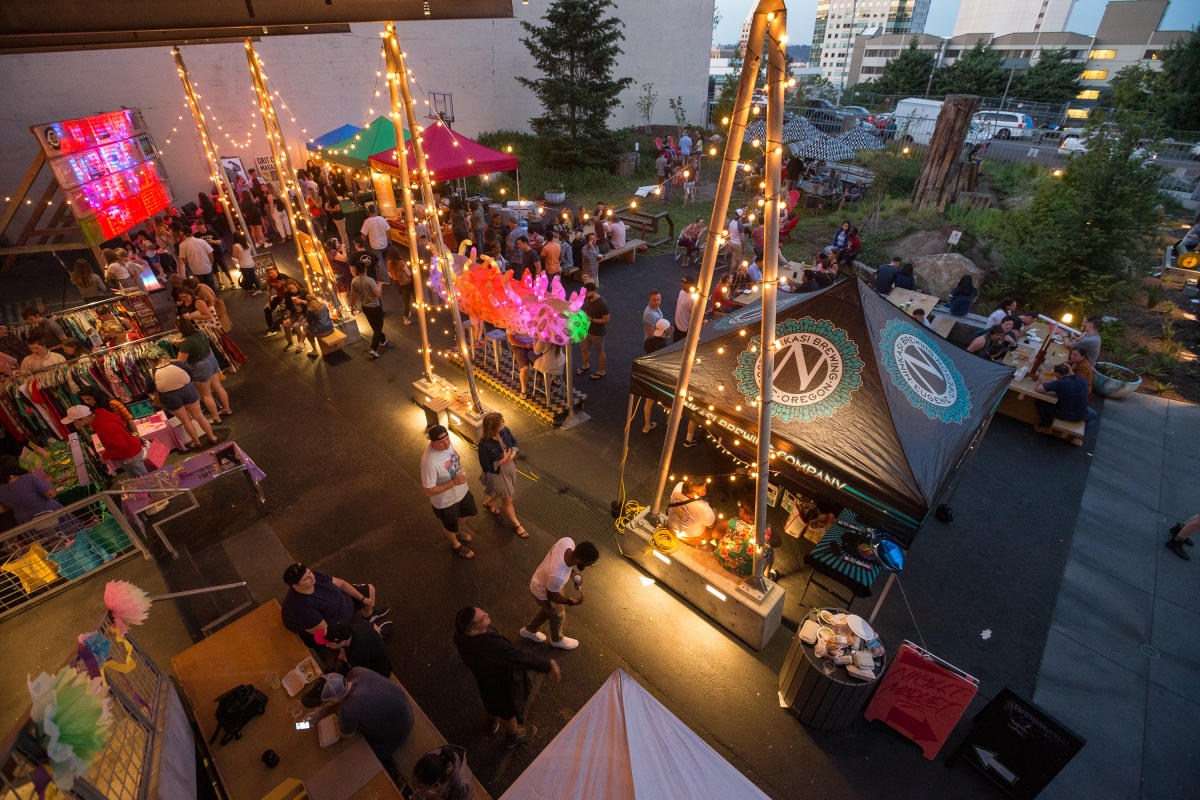 The downtown Tacoma Night Market is where it all started.
Every third Saturday of the month, makers, creators, sculptors, jewelers, and builders make a beeline to Alma Mater to show their best work, and connect with discerning buyers.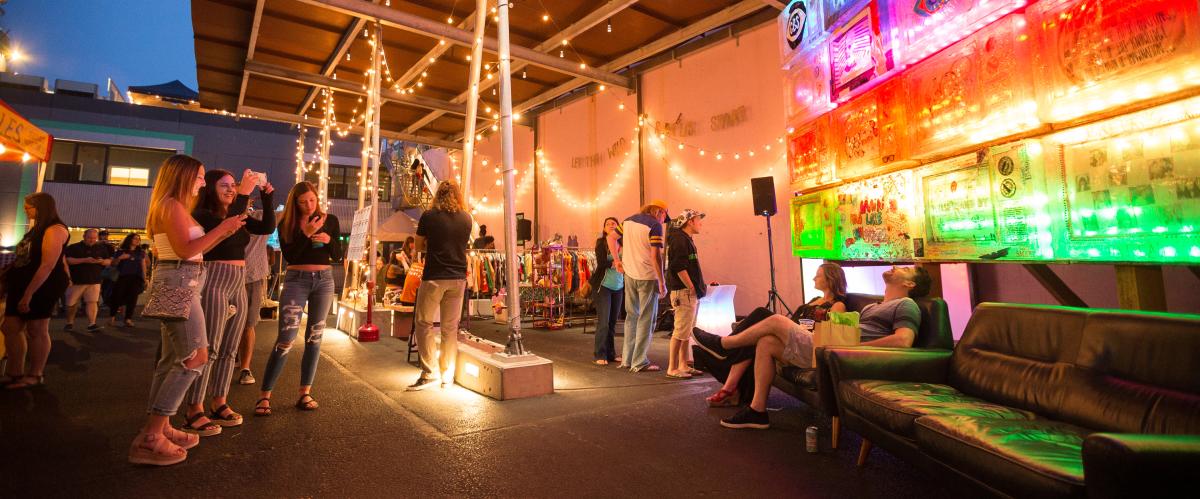 Honey at Alma Mater stays open late to serve up caffeinated goodness. A DJ spins records to keep the indie vibe strong. An bar is set up (in addition to Matriarch, an on-site cocktail lounge) to serve local wine and beer. Food trucks are outside, and bakers with deserts are inside. It's a high-energy place to shop for unique, handmade and highly-curated goods. 
Come for the market, stay for the experience!
Tacoma Night Market Itinerary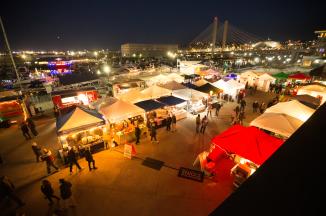 You couldn't design a more spectacular setting for a market designed for makers, bakers,... More