Sumner Rhubarb Days & Vintage Market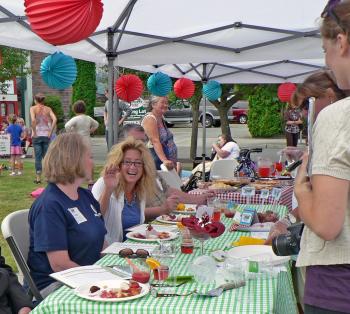 Isn't it about time to get back to what feels good? Friendly folks, family fun, and yes, rhubarb pie, just like grandma used to make...
Make your way to Sumner, WA for Rhubarb Days, July 9 & 10, 10 a.m. to 6 p.m. You'll find yourself at the fastest growing festival in the Pacific Northwest, with a weekend full of live music, community beer garden featuring Sumner breweries, 13 food trucks, local vendors and craftspeople, vintage markets, salsa dancing, a Kids' Zone, featuring the Tacoma Rainiers "Rhubarb the Moose", facepainting, a cheer squad, tailgating games, and even a good ol' fashioned pie-eating contest!
If you're longing for a simpler past, Sumner's the place to be. It's a slice of nostalgia with a dollop of cool in the Rhubarb Pie Capitol of the World!
Click here for more information.