Summer Trip of a Lifetime
Plan a getaway you will never forget
You've worked hard. You deserve an extraordinary getaway. Find your once-in-a-lifetime vacation with a sunny summer trip to Tacoma + Pierce County. From exploring the scenic Cascade Mountain range to cruising the waterways in a kayak to enjoying a round at any number of exceptional golf courses to taking in a Broadway production in the theater district, this destination has it all.
Take the unhurried route through unique foothill communities to Mount Rainier National Park. Visit the Mt. Rainier Railroad and Logging Museum to ride the longest-running steam train in the Northwest. Stay in Thornewood Castle in Lakewood and explore their timeless European gardens. Shop for and dine on local produce throughout Pierce County restaurants and farmers' markets. Turn it up a notch when you hop in your kayak or take a sightseeing tour of the many waterway surrounding Tacoma, including Puget Sound and Point Defiance. Stimulate your cultural side in the Tacoma Museum District and round out the day with a waterfront dinner overlooking the Museum of Glass at Johnny's Dock Restaurant & Marina. 
No matter what kind of adventure you're craving, Tacoma and Pierce County have something in store for you.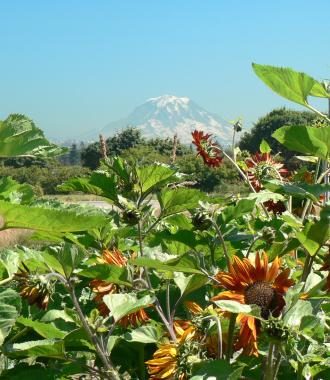 Sign up for our e-newsletter
Sign up to receive the latest news, deals, events and visitor information from Tacoma +… // More