Meet TIMBR
Because it's easier than saying "Tacoma + Pierce County Informational Mobile Bike Resource."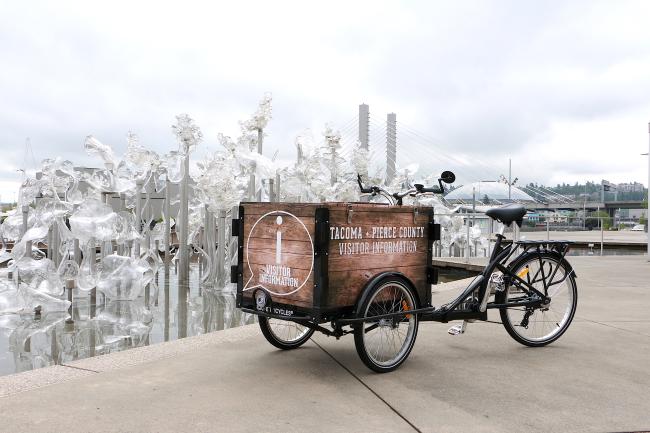 TIMBR is a person-powered visitor information tricycle that carries brochures, a Polaroid camera, Pierce County themed swag and a giant umbrella to locations around the County to help visitors get the best information and expert advice about where to spend their time and energy while they're in town.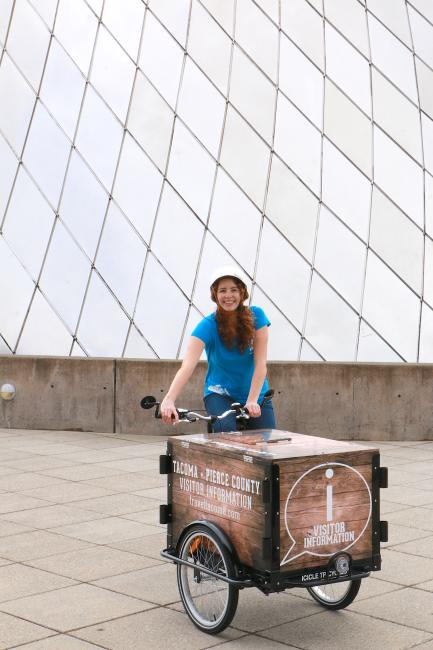 You'll see TIMBR at festivals and events throughout Pierce County, and roaming around downtown Tacoma and the Ruston Waterfront.