Ground Transportation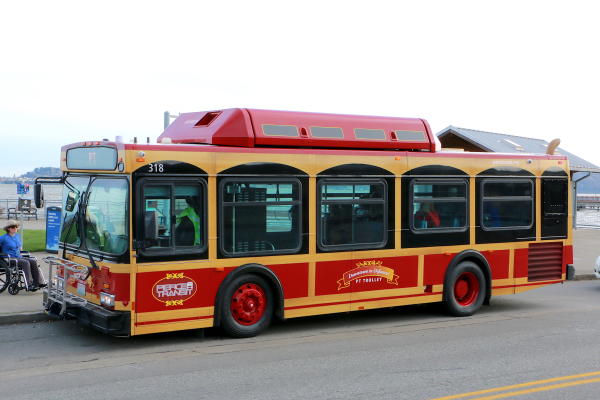 Pierce Transit's Downtown-to-Defiance Trolley runs Friday - Sunday during the summer.
Transportation solutions to get you to your destination including taxis, limos, town cars, coaches and door-to-door shuttle service.
Driving yourself or renting a vehicle- here is some information regarding parking.
Tacoma Routes:
Downtown to 6th Avenue  Route 1
Downtown to Stadium & Downtown to Old Town  Route 13
Downtown to Point Defiance Route 11
There are no items available.