Tacoma: An Expanding Destination
The last couple of years have seen a transformation happening within Tacoma that has made it a more welcoming, more inclusive, more fun destination for meetings, conventions, events, and leisure travel. New hotels opening, a waterfront living up to its destiny, and attractions filling out to their potential have all been part of an evolution that has come to define Tacoma.
Come see a few of the things have made an excellent destination even more exceptional.
Hotels
Silver Cloud Tacoma at Point Ruston Waterfront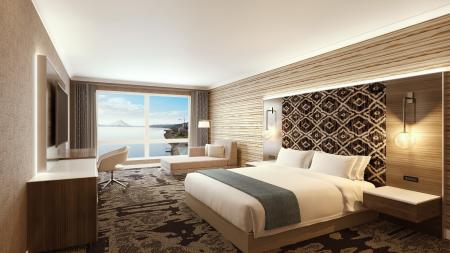 Silver Cloud recently unveiled its second waterfront property, this one at Tacoma's flourishing Point Ruston dining/shopping/recreation area. The hotel's 169 rooms are split between water-view and village-view, and are all just a few moments' walk from Point Ruston's restaurants, bars, movie theater, parks, and spectacular walking trail along the Salish Sea.
As Tacoma's first resort-style hotel, the Silver Cloud Tacoma at Point Ruston Waterfront's amenities include Silver Cloud's signature rooftop pool, a full-service restaurant, a luxury spa, as well as extensive conference facilities such as a 5,400-square-foot grand ballroom overlooking the Salish Sea and an outdoor event terrace.
For more information about Silver Cloud Hotel and Point Ruston Waterfront,
click here
Marriott Tacoma Downtown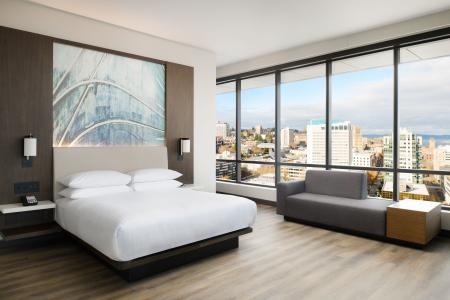 When the Marriott Tacoma Downtown opened, its 22 stories changed the city's skyline for the better and brought new vitality to downtown Tacoma. Located adjacent to (and connected via a skybridge to) the Greater Tacoma Convention Center, and with views of Mount Rainier and the Salish Sea, the new property is centrally located to six museums, the Tacoma Link light rail line, the University of Washington – Tacoma campus, as well as dozens of restaurants, breweries, theaters and live-music venues.
The new Marriott property also contains 13 event rooms totaling over 20,000 square feet, plus a 6,500-square-foot outdoor event space.
For more information about the Marriott Tacoma Downtown,
click here
McMenamins Elks Temple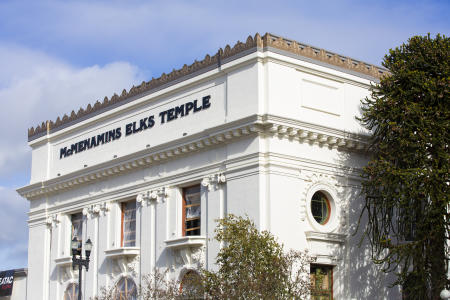 With 45 guestrooms, a live-music venue, two restaurants, four bars (including the hidden bar), McMenamins Elks Temple is among the most eclectic and elegant of the McMenamins resorts and a self-contained oasis of entertainment in the heart of Tacoma's Theater District.
For more information about McMenamins Elks Temple,
click here
Attractions
Point Ruston Public Market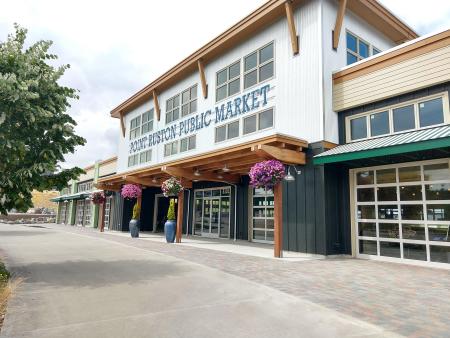 Already known as the cool new dining, retail shopping, and entertainment hub (and now overnight destination) in Tacoma, Point Ruston got a splash of local color when the Point Ruston Public Market opened in 2020. Now, more than 20 vendors have set up shop in this vast indoor area, selling gifts, produce, flowers, art, baked goods, cheese, wine, seafood, and more.
For more information about Point Ruston Public Market,
click here
Dune Peninsula at Point Defiance Park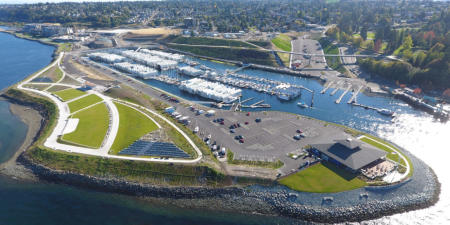 Named for Tacoma author Frank Herbert's most famous work, Dune Peninsula is an art-forward 11 acres of landscaped property attached to Point Defiance Park. The sweeping views of both Mount Rainier and the Olympic Mountains have become a major hotspot for visitors and locals, particularly anyone with a camera and an affinity for spectacular sunrises and sunsets.
For more information about Dune Peninsula,
click here
Pacific Seas Aquarium
Imagine standing in a tunnel of water with hammerhead sharks swimming overhead and sea turtles gliding in front of you. That's just one part of the 35,000-square-foot Pacific Seas Aquarium at Point Defiance Zoo & Aquarium, which replicates the natural habitat of marine animals along the Pacific Coast from Alaska to Baja Mexico. Exhibits include Baja Bay, a 250,000-gallon warm-water exhibit with hammerhead sharks, green sea turtles and spotted eagle rays; Northwest Waters, a 75,000-gallon exhibit with Pacific Northwest marine life; Coastal Kelp Forest, a tank featuring giant strands of kelp similar to the kelp forests found off the coast of Southern California; and Tidal Touch Zone:  An engaging space offering hands-on and up-close experiences for people of all ages.
For more information about the Pacific Seas Aquarium,
click here
The Benaroya Wing at Tacoma Art Museum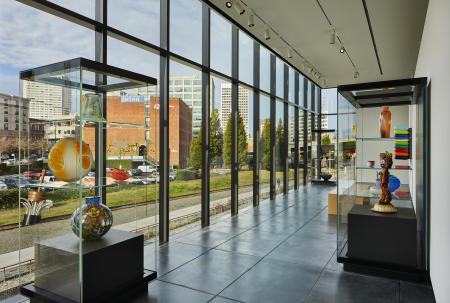 The generous gift of artwork and funds to add a spectacular new wing has skyrocketed Tacoma Art Museum into the position of having one of the most important collections of glass art in the world. The collection of 353 works includes Northwestern and international studio art glass along with paintings and sculptures by renowned regional artists.
For more information about the Benaroya Wing and the Benaroya Collection,
click here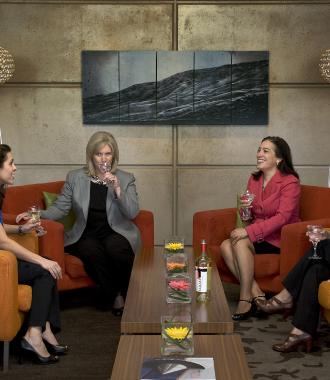 FAM Reimbursement Program
Up to $500 airline ticket reimbursement for a definite booking with 75+ rooms on peak