Emerging Sales Professionals Association 
Emerging Sales Professionals Association (ESPA), a Washington State Non-Profit Corporation provides professional development training for sales staff of all skill levels and years of experience in publicly owned convention and meeting venues with a focus on training the next generation of sales leaders. ESPA is endorsed by the International Association of Venue Managers (IAVM) and by Convention Sales Professionals (CSPI) and is a CMP Preferred Provider. ESPA members include public convention and meeting venues in Oregon, Washington, Idaho, and British Columbia.
ESP at the HIVE 

September 20, 2022
Greater Tacoma Convention Center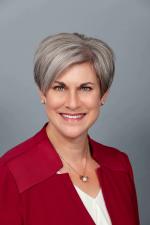 Leanne Calderwood, CMP
Booking the Business:
A Rapid-Fire Sales
Toolkit for Booking
Meetings and Events
It's tough in the best of times, and as our clients return to planning meetings with shorter timelines, it can be difficult to get their attention and meet our own business objectives! In this interactive and honest session, Leanne provides a framework of how to break through the clutter, set you message apart and make you (and your product) unforgettable to your meeting planning clients.
Create a connection between our organization's
vision, brand, and sales assets
Learn the importance of diversifying our sales strategy
to nurture relationships
Rapid-fire best practices for phone, email,
​and tradeshow appearances