Dog Lover's Guide to Tacoma and Pierce County
The Pacific Northwest is a famously dog-friendly place, and Pierce County is no different. We have dog-friendly restaurants, activities and hotels throughout the county, and it seems like there's a dog park around every corner. Here's your guide to a dog-friendly Tacoma/Pierce County experience.
Dog friendly hotels (some restrictions may apply)
When your pup is part of the family, it's hard to find a home away from home if it's not pet-friendly. Here's a list of some of the pet-friendly hotels in Tacoma and Pierce County:
Dog-friendly restaurants and bars
While Washington Law does not allow pets inside certain establishments, including restaurants, there are plenty of places that will happily serve you and your pooch outside.
Engine House No. 9 or E9 in the 6th Ave district of Tacoma has a great outdoor space. Their friendly staff are known to be dog-lovers who will happily provide your dog with a water bowl.
Odd Otter is a beloved otter-themed brewery in downtown Tacoma where their modest patio allows dogs. Enjoy a Sour Ottermelon Hefeweizen with your pup on a warm summer evening.
In South Tacoma resides a local favorite bar and restaurant, Top of Tacoma. Their new outdoor seating section allows dogs as long as they are "cool" or in other words – well-behaved.
Wildfin's Daily Catch at Pt. Ruston would make for the perfect outing with fido. This walk-up counter serves a delicious plate of fish and chips. Once you've got your food in hand and the leash in the other take a stroll down Ruston Way and find a bench or a grassy spot along the Puget Sound to sit down and munch away with your beloved canine.
A hidden gem in Puyallup, Taqueria Los Amigos, is home to authentic Mexican fare. Leave your pooch outside, just for a moment, as you order inside the cozy school bus but then just outside are picnic tables where you and your furry friend can sit and eat.
Pick-Quick located in Fife is a walk-up window with some classic delicious burger and fry menu. They have a large lawn with lots of room for your pooch and plenty of pick-nick tables for you to find a spot to eat.
Dog parks in Tacoma and Pierce County
There are fantastic dog parks in Pierce County and many that have gorgeous scenery so it's not only fun for your dog but a great adventure for you too!
Pt. Defiance Park is a 700 square feet park that is home to a dog park and an off-leash dog area.  Here you're sure to notice the fresh crisp air and the stunning forestry that encompasses this area. 
Chambers Bay Golf Course has a paved path that runs around the entire course and on the South end is a dog park. You can let your dog play as you take in the views of this gorgeous links course, host of the 2015 US Open.
In the quaint town of Orting is another Dog Park that sits right along the Puyallup River. Calistoga Park's Dog Park in Orting is always covered in green grass and on a clear day Mt. Rainier is picture perfect from this park.
Take a scenic drive over the Tacoma Narrows Bridge to the Rotary BarkPark in Gig Harbor where you and your dog can run and play. Get lost in nature at this dog park with beautiful foliage surrounding this park.
Fort Steilacoom Dog Park in Lakewood is a great place to let your dog off-leash in a massive fenced-in beautiful park. There will be lots of dogs for your favorite buddy to play with for hours and so many places to smell they're sure to be wiped out by the end of the day.
Indoor Dog Play
If it's rainy and cold outside you may not be up for playing in the great outdoors but luckily Pierce County has two great indoor play spaces.
Paws-abilities
 in Fife has three floors of doggy fun. If there isn't a class going on you're welcome to pay $5 and play with your dog in one of their open areas. If you want some toys they will gladly help set up tubes, ramps and more to play with your pup.
Tacoma is home to 
Wet Nose Dry Paws
 which has an indoor dog park where your dog can play safely indoors. The fee for this park is $15 which includes a behavioral assessment that ensures all dogs who play at this park are safe and well behaved.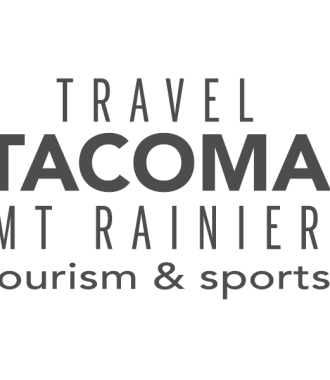 Wet Noses Dry Paws
Our Indoor Dog Park in Tacoma features 6,000 square feet of indoor access, turf potty zones,… // More
Go Shopping
Whether you're looking for something in particular or just want to stroll through some stores there are some great shopping options for both you and your pet in Pierce County.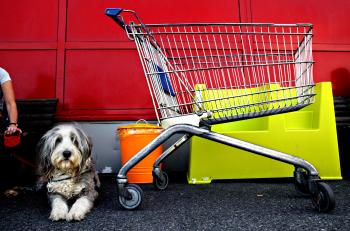 In downtown Tacoma right on Pacific Ave is Stocklist, an adorable store with quirky, cute and practical gifts. If you're lucky you'll be greeted at the door by Mona, a dog who sometimes comes to work with her owner, who's adorable face will have you want to stop and give scratches all day, just don't forget to give some lovable scratches to your own pup!
MudBay has several locations including Tacoma, Puyallup, Sumner and University Place so you're sure to come across one while in Pierce County. Your dog will love the smells in here and only hopes you will stop at the treat bins to get him a handful of snacks.
Dog Daze is a small and locally owned pet supply shop in the americana-feel downtown part of Puyallup. Walk in this shop to be greeted by a friendly face and pick out healthy treats for your pup.
You can get lost in Bass Pro Shop with your dog as you navigate through over 100,000 sq ft of store. Pick up some camping gear for a future trip with your hound or just enjoy looking at the giant fish tank in the middle of the store.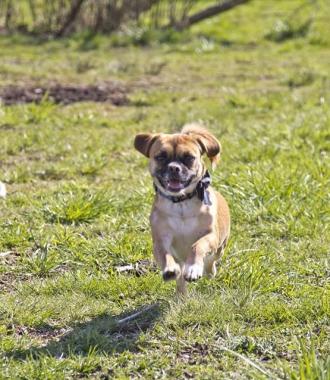 Dog-Friendly Hikes
Take your good-boy on one of the top six dog-friendly hikes in Pierce County. // More