See updates
4th of July Events 2017
Break out the red, white, and blue - Independence Day is here!  We've gathered all the details to bring you this guide to Fourth of July celebrations across Pierce County, showcasing the best of the family-friendly fairs, small-town street parades, and stunning fireworks displays. Find even more fun events (like the Wings and Wheels air and car show!) at our online events calendar.
Miles of waterfront festivities in Tacoma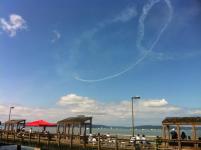 The biggest 4th of July celebration in the South Puget Sound is Freedom Fair in Tacoma. Waterfront festivities span over 2 miles of Ruston Way in Tacoma, ranging from the popular beach pole-vaulting competition, to live entertainment stages, beer gardens, food vendors, collector cars, Kids' Fun Zone, arts and crafts vendors, and more. Word of caution: Ruston Way will be closed the entire day. If you plan on driving to the event, be prepared for traffic congestion and limited parking. More details on transportation below.
Head to the waterfront early and enjoy the Tacoma Freedom Fair Air Show from 1:30pm - 3:30pm. Two hours of the best aviation acts in the country is a treat for adults and children alike! Bring a blanket and find a spot in one of the designated viewing area. Highlights include vintage warplanes and a race between Smoke-n-Thunder JetCar and airplane. Fun fact - the JetCar accelerates to almost 400 mph in nine seconds! 
After the Air Show, stroll through the booths lining Ruston Way, or grab food at one of the
many waterfront dining options
. There's plenty of live musical performances and activities to explore until the fireworks extravaganza begins at 10:10pm. Trust me - you'll want to stick around for this grand finale. To experience the fireworks display from a new angle, consider taking a 
Fireworks Boat Tour 
and enjoy the show from Commencement Bay.
The details:
Admission is by donation. Suggested donations: $3 per person, $7 per family, $15 Patriot, and $20 Hero.
Public parking is limited and expected to fill up early. A $20 lot is located on N 46th and Ferdinand, but is expected to be full before 1pm.
Buses are a great alternative to driving. Pierce Transit has all the details.
Freedom Fair gates open at 10am.
Air show begins at 1:30pm.
Fireworks begin at 10:10pm.
  
Fourth of July in Washington's First City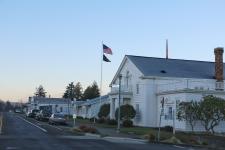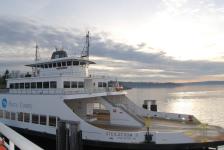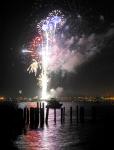 Patriotism is alive and well in Pierce County, with big time Americana in small town locales. If you're looking for a picturesque, small-town celebration, you have to check out
 Steilacoom's 4th of July Parade
 and other festivities.
Steilacoom claims the title of Washington State's first city
, being incorporated in 1854. Downtown Steilacoom boasts an amazing waterfront view and charming clapboard houses - a perfect setting for classic 4th of July fun. Festivities last the entire day (beginning at 9am with the Fun Run!) and conclude with a dramatic, community-funded fireworks display. Local expert tip: ride the ferry to Anderson Island, then catch the 10:30pm boat heading back to Steilacoom - it coincides with the fireworks, which means passengers get to enjoy the show from on board the ferry!
The details:
Free to attend!
Street Fair opens and festivities begin at 9am.
Parade begins at 1:00pm.
Fireworks begin at 10:30pm.
 
Patriotism with Military Servicemembers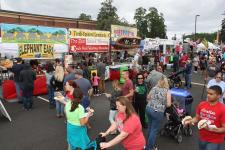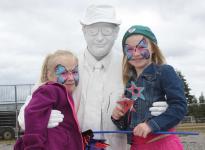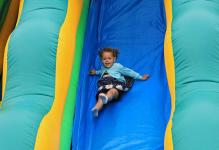 Pierce County is home to more than 200,000 military personnel, civilian contractors and military families, most of whom have served, worked, or lived at Joint Base Lewis-McChord. Fort Lewis is opening its gates to civilians this Independence Day for Freedom Fest at JBLM, and is celebrating the holiday with a family-friendly extravaganza. Families can spend the day exploring the street fair, watching magic shows and juggling acts, and enjoying musical performances by JBLM's finest musicians and more.
The details:
Independence Day celebrations across Pierce County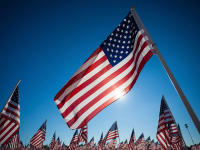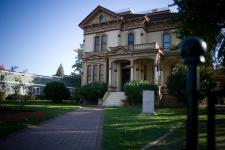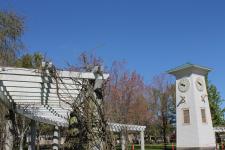 All across Pierce County, 4th of July celebrations are happening! Daytime fun can be found at Lakewood's 4th of July Parade and the 4th of July Concert at Meeker Mansion in Puyallup. Both events emphasize family fun with a variety of afternoon activities. DuPont's 4th of July Celebration kicks off bright and early with a pancake breakfast at Clocktower Park, and finishes at dusk with a fireworks display over Patriot's Landing.
The details:
All celebrations are free to attend!
Lakewood parade begins at 1:00pm.
Concert at Meeker Mansion begins at 2:00pm.
DuPont celebrations begin at 9:00am, with a parade beginning at 10:00am.