If it has an engine that produces an obscene amount of horsepower, chances are you'll see it at the Tacoma Narrows Airport on Saturday, July 6 and Sunday, July 7 at Gig Harbor Wings and Wheels.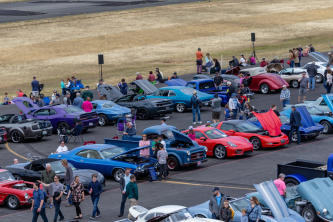 On Saturday, the belle of the ball will be the car show, with 200+ classics, antiques, exotics and hot rods to gawk at.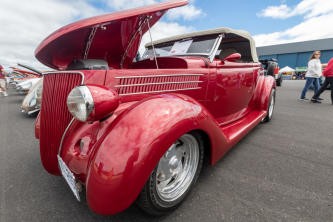 While you're starting at some classy chassis, overhead will be aerobatics teams, a US Navy F-18 Super Hornet Legacy Demo, Cascade Warbirds and an AH-1 Cobra and UH-1 Huey helicopter demo putting on an air show. With the engines under the hoods competing for your attention with the air show above, you'll find yourself nodding "yes, yes, yes" all day from 11 a.m. - 4:30 p.m.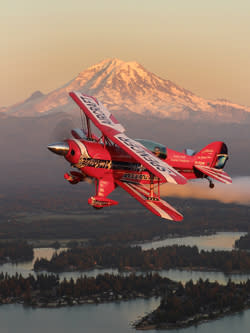 Sunday from 11 a.m. - 4:30 p.m. will be all about the air show, with exhibits flying overhead, and dozens of planes on static display down below. And of course, the vendors, craft beer, tasty food and kid-friendly activities will make it a treat for the whole family.
For more information, including tickets, pricing and parking, visit www.gigharborwingsandwheels.com/.