Tacoma is going to be BUSY this weekend! If you're looking for something to do in Pierce County, here are five suggestions. Between expositions and portrait parties, there will be plenty to do in the downtown Tacoma area, making this is a perfect time to visit the
Greater Tacoma Convention Center
and the
renowned Museum District
. Other weekend happenings include a night time pier adventure in Gig Harbor and vintage vehicle presentations at the LeMay Family Collection at Marymount. Read on for more details, and
check out our online events calendar
for more local activities.
Cheers to a great weekend, Pierce County!

Sustainability Expo
Saturday, Mar. 4, 2017
Greater Tacoma Convention and Trade Center
Time: 10:00 AM – 3:00 PM
Cost: Free
Learn, grow, create, connect, and get excited about environmental sustainability! The South Sound Sustainability Expo celebrates it's 10
th
Anniversary this year, and to honor the occasion the Expo will expand outdoors into Tollefson Plaza. Free activities include a book-movie-music and seed swap, screen printing, anniversary cupcakes, live music, and more. Workshops are also free to attend and cover topics from beekeeping to tiny houses to electric vehicles.

Remodeling Expo
Friday, Mar. 3 – Sunday, Mar. 5, 2017
Greater Tacoma Convention and Trade Center
Time: Friday, 12:00 PM – 7:00 PM. Saturday, 10:00 AM – 7:00 PM. Sunday, 11:00 AM – 5:00 PM.
Cost: $3 adults, free for children under 18
Spring is the time of year to freshen up your home, or check something off your home repair list. The Remodeling Expo comes back to the Greater Tacoma Convention Center this weekend, and informs homeowners about the latest trends and innovations in the world of home improvement. Contractors will also be at the Expo, making this a great opportunity to meet face-to-face with building experts.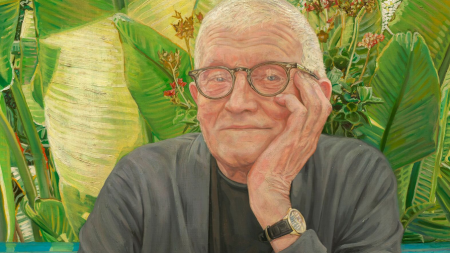 Free Portrait Party and Community Festival
Sunday, Mar. 5, 2017
Tacoma Art Museum
Time: 12:00 PM – 4:00 PM
Cost: Free
Feeling artistic this weekend? During the Portrait Party visitors to the TAM can see all of the exhibitions, meet local artists, and create their own art… all for free! Creative activities include figure drawing with a live model, writing haikus inspired by gallery pieces, and Polaroid portrait photography.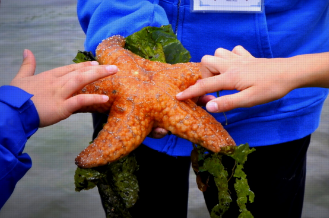 Pier into the Night
Saturday, Mar. 4, 2017
Maritime Pier near Tides Tavern, Gig Harbor
Time: 7:00 PM – 8:30 PM
Cost: Suggested donation $2 per person
What kinds of creatures make their homes beneath the dark surface of the Puget Sound? Children and their families will get a chance to find out at this Pier into the Night program. Bonus: You won't ever have to get your feet wet! There will be touch tanks, underwater light illuminating the depths below the surface, and alive video stream from SCUBA divers. It is recommended that you bring a flashlight and life jacket.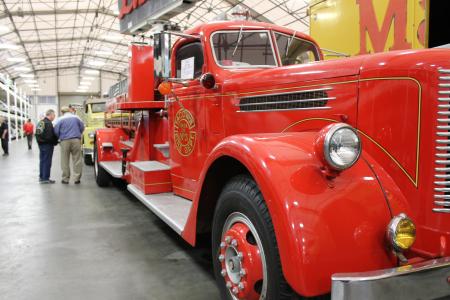 Collection Education Month
Saturday, Mar. 4, 2017
LeMay Family Collection at Marymount, Tacoma
Time: 1:00 PM
Cost: Free with Collection admission, or suggested donation of $5/session

This is the last weekend of education month at the Family Collection. The closing topic for presentation is "North American Eagle: On the path to breaking the land speed record." Presentations are free with entrance admission to Marymount, making this a great opportunity to explore the vintage vehicles while also learning the unique stories behind the collection