Happy Friday, Pierce County!
If you need some weekend inspiration, let me throw some ideas your way. Expo's can be a great way to gather inspiration, and Pierce County has two happening this weekend – check out the Tacoma Home and Garden Show to see the Tacoma Dome in its element, or head out to Puyallup for fishing and boating ideas at the Washington Sportsmen's Show.
Expos not your thing? Relax and take in live music at a local open mic night, try to escape from Fort Nisqually, or take your child out for a magical afternoon and a unicorn ride. I'm keeping my fingers crossed that soon enough, there will be an adult unicorn ride as well.
Have a great weekend!
P.S. Make sure to check out our online events calendar for even more great events this weekend!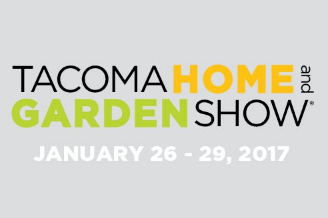 34th Annual Tacoma Home and Garden Show
Tacoma Dome – Tacoma, WA
January 26 – January 29
11am – 7pm, 11am – 5pm
Cost: $12
Vintage markets, tiny homes, show gardens, seminars and sessions... That's just the tip of the iceberg of everything going on in the Tacoma Dome this weekend. This is one of the best places to find inspiration if you're looking to re-do your home, or outdoor spaces. There's also a discount coupon on their webpage, so you can purchase tickets at a lower price. Check it out, you won't be disappointed!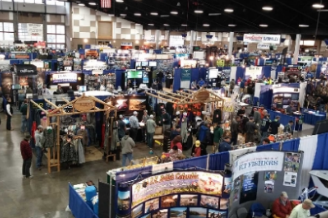 Washington Sportsmen's Show
Washington State Fair Events Center – Puyallup, WA
January 26 – January 29
12pm – 8pm, 10am – 8pm, and 10am - 4pm
Cost: $12 for single day admission, $24 for a two-day pass
The great outdoors come inside! Seminars, demonstrations, and knowledgeable outfitters will help you plan your perfect outdoor adventure. Bonus: kids will love fishing in the free trout pond!
Magical Unicorn Rides
Jozee Rooz Indoor Petting Zoo – Tacoma, WA
January 28
11am – 6pm
Cost: $8
Has your child ever wanted to ride a magical unicorn? That dream can come true! For one day only, Jozee Rooz is offering magical unicorn rides to anyone under 70lbs. If only they had a unicorn big enough for adults to ride…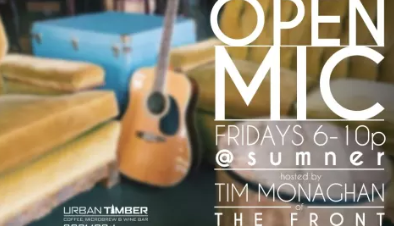 Urban Timber Coffee, Microbrew & Wine Bar – Sumner, WA
January 27, 2017
6pm
Free
Enjoy live music in a cozy coffee shop atmosphere. Urban Timber specializes in locally roasted, handcrafted espresso beans. Don't take coffee after dinner? Luckily they have a great selection of local beer and wine. So settle into a comfy chair and take in some local musical talent.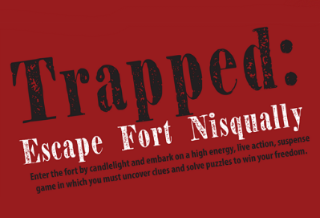 Trapped: Escape Fort Nisqually
Fort Nisqually Living History Museum – Tacoma, WA
January 26 – January 28
6:30pm, 8pm, and 9:30pm
Cost: $25
Can you solve the clues to escape Fort Nisqually? This is a highly suspenseful, short-term puzzle room! Get some friends together and get ready to plan your escape. Heads up, this is a 21+ event. Pro-tip: if you're looking for more challenging, puzzle solving fun, check out
Tacoma's first puzzle room.