If you haven't been swept up in Pokémon Go fever, you've probably seen some of the thousands of people getting outside and exploring your city while trying to catch Pikachu, Jigglypuff, Zapdos and other Pokémon. If you aren't familiar with it at all, here's a good place to start.
One of the key features of the GPS-based game is that it assigns prominent landmarks and attractions the status of "Poke Stop" or "Poke Gym," where players who visit these places in the real world can virtually grab items related to the game or compete against other players. While attractions and venues in the real world can't yet lobby the game's makers to become Poke Stops and Poke Gyms, savvy marketers understand the business value of driving large numbers of people to specific locations. More specifically to tourism, as travelers and meeting attendees arrive in an unfamiliar city, they're often looking for places to shop, eat and visit. Pokémon Go has become an unintentional – yet interactive – city guide for both visitors and locals who want to discover or re-discover a city.
Some people in the tourism industry are also finding out firsthand how much of an impact Pokemon Go can have for a destination. "I learned so much about public art installations that are in my own backyard," said Meilee Anderson with Mt. Rainier Railroad and Logging Museum. "My kids and I are playing. We're out walking trails and exploring like never before. It's fun."
A local restaurant owner said the impact to his business was instant. "Apparently there's a [Poke Stop] near here," he said, referring to his restaurant. "I have to remind people when they wander in that we're a business. They mostly get it, and they'll order coffee or something. One couple ended up staying for a four-course meal." He also mentioned that his business's security camera catches a steady stream of groups walking past, cell phones in hand, all through the night.
What Pokémon Go means for tourism in the long run is still anyone's guess, but it seems some clever marketing folks took only four days to figure out a couple of easily-replicable tactics to quickly capitalize on the masses of aspiring Poke Masters who have taken to the streets: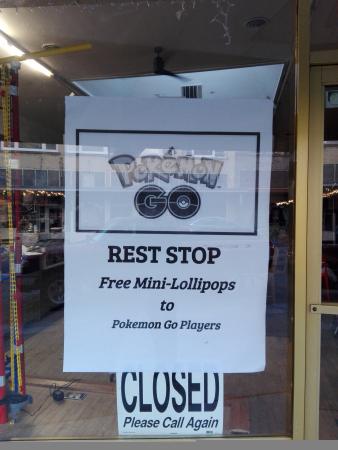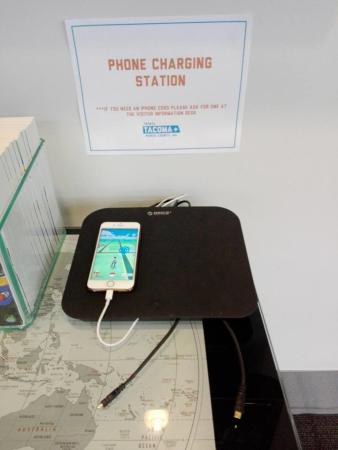 If you have more ideas, feel free to share them in the comments below.