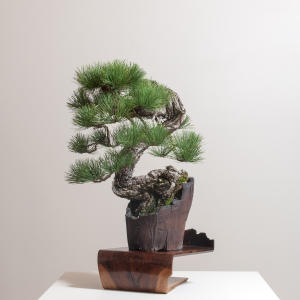 The art of bonsai is steeped in nuance, subtlety and mystery. Casual observers can look at a bonsai tree and find it interesting, cool, or even amazing, but like with any art form, the key sincere appreciation is education. Pacific Bonsai Museum's new exhibition –
Living Art of Bonsai: Elements of Design
– opens this weekend, on Saturday, April 21, and attempts to lift the mystery.
Kicking off with a slew of activities (listed below), the exhibition answers the question of what makes a bonsai a bonsai. Elements of Design breaks down the six major design elements of bonsai art: line, shape, form, space, color and texture.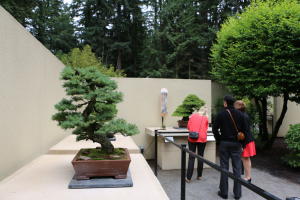 Elements of Design
includes interpretive texts as well as provocative questions that give visitors tools to draw new connections between bonsai and other types of art, and be able to share their knowledge of the art with friends and family. After all, no art exists in a vacuum.
As always, entry to the Pacific Bonsai Museum is free/by donation, and is the perfect weekend getaway. This Saturday, as the exhibition kicks off, you can enjoy the following activities throughout the day:
10:00 am: Exhibit opens to the public

10:30 am: Presentation, The LAB: Experimenting with a 1000-year-old art form, with Aarin Packard and Austin Heitzman, in the Pavilion

11:30 am: Public Tour of the Exhibit (led by a Pacific Bonsai Museum docent; gather in the Courtyard by 11:25 am)

12:00 pm: Presentation, Printing in trees: Fostering a healthier relationship between humans and nature through art, with linocut printmaker Kelli MacConnell, in the Pavilion

1:00 pm: Presentation, American bonsai display: The Japanese influence on American furniture through the lens of bonsai, with furniture maker Austin Heitzman, in the Pavilion

2:00 pm: Dance Performance by Khambatta Dance Company in the exhibit display area

2:30 pm: Public Tour of the Exhibit (led by a Pacific Bonsai Museum docent; gather in the Courtyard by 2:25 pm)

3:00 pm: Dance Performance by Khambatta Dance Company in the exhibit display area

4:00 pm: Opening day ends