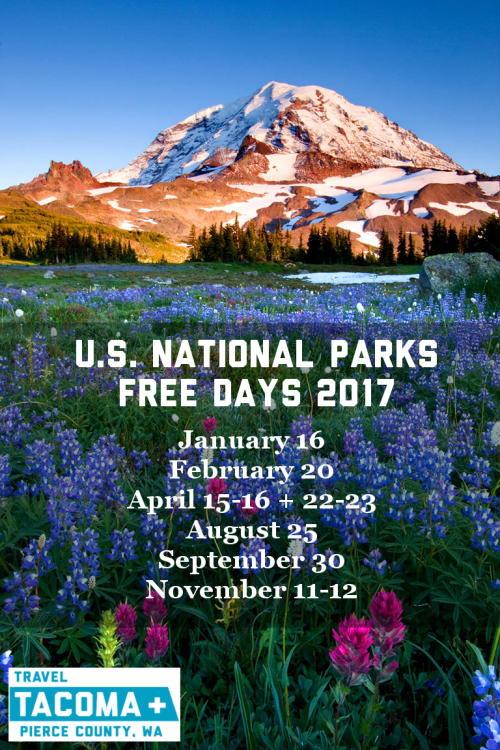 Truth be told, our national parks are already an incredible deal, with some of the greatest views on the planet included with the price of admission. Throw in opportunities for hiking, snowshoeing, dining, camping, wildflower-viewing and berry picking, and it becomes almost embarrassing to be looking for an even better deal. But there's no shame in saving money, so the National Park Service offers free access to the parks on certain holidays. Here they are, so mark your calendar for:
January 16: Martin Luther King Jr. Day
February 20: Presidents' Day
April 15-16 and 22-23: Weekends of National Park Week
August 25: National Park Service Birthday
September 30: National Public Lands Day
November 11-12: Veterans Day Weekend
In the South Puget Sound, we're blessed to have Mount Rainier National Park right in our backyard. Sure, the mountain is visible from all over the Puget Sound, but in cities like Tacoma, Puyallup, Sumner, Lakewood, Fife and Gig Harbor, it absolutely looms. In their eagerness to snap that perfect picture of the mountain looking so close, people sometimes forget that it really is that close, only about 40 miles away. So when you're thinking about things to do on the weekend, or while you're on a trip to the Puget Sound, consider your timing, pack your backpack, charge your phone/camera battery and head to the mountain!