When driving through this fertile valley about 30 miles south of Seattle, you could be forgiven for thinking Puyallup is just another farm town. As you'd expect, the seasonal crops zoom by in meticulous rows of green with occasional flashes of color. Zoom! Spooner Farms and their berries. Zoom! Picha Farms and their pumpkins. Zoom! Sterino Farms and their leafy greens. Zoom! Duris Cucumber Farm and their pickles. Zoom! Wild Hare and their winter squashes and root vegetables.
Agritourism is just the beginning
The difference is that the farms in and around Puyallup aren't just growing the crops. They're part of an agritourism industry that also feeds into the farm-to-fork restaurants of the city and the region. These working family farms often have signs inviting visitors to drop in for a tour and to buy some fresh produce before they leave.
At many of the small farms, you can even meet the farmer/owners, like Katie and Mark Green, the owners of Wild Hare Organic Farm. Wild Hare grows hundreds of varieties of certified organic fruits, vegetables, herbs and eggs almost all year round, and are not shy about sharing their space with visitors.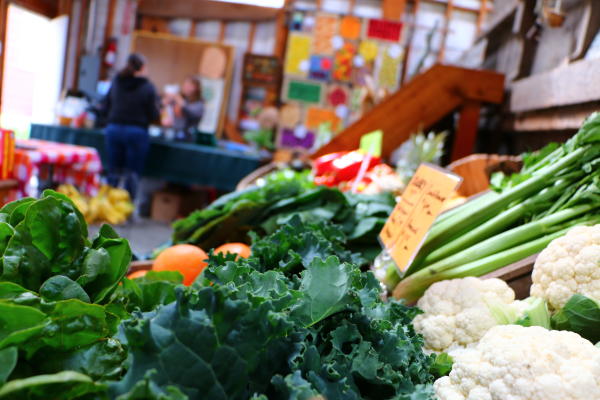 "We're about to welcome over 1,000 children to the farm in October of this year through our Educational Tours program," Katie said. "Tours aren't just for kids though--we have all kinds of visitors to the farm each year who want to experience a farm for a wide range of reasons whether it be school, professional development or personal recreation.  When the farm is open, we mean it.  We encourage visitors to walk the fields, see what's growing and get a breath of fresh air when they come by."
And what starts in Puyallup's farms often ends up on Puyallup's plates without ever leaving town. Katie said that in addition to the produce they sell to regional restaurants such as De La Terre in Steilacoom, Primo Grill and The Table in Tacoma, Herb & Bitter Public House and Mkt in Seattle, they also do a lot of business directly to consumers at the Puyallup Farmers Market.
With both the abundance of farms to produce the raw ingredients and the local-conscious restaurants to serve them up, the farm-to-fork movement that's taken hold of the country's more progressive culinary scene has found a steady home in the Puyallup Valley.
"What's coming out of the field is dictating what's on the menu"
For fresh dining in Puyallup the HG Bistro, they use several local signature products in their dishes.  
But if you truly want to sip local produce from the vine, don't miss Cockrell Ciders. 
Rich Cockrell has created a stunning experience, and almost by accident. His apple orchard and small farm is a calm oasis in the afternoon. It's gazebo tap room serves up ciders in traditional and unexpected flavors.