Here in Tacoma, 2-5-3 is more than just an area code, it's an identity that locals wear with pride — just look at those heart-shaped bumper stickers all over town.
In the spirit of this 253 culture, I set out to find the best bites in the City of Destiny for under $2, $5, and $3 to show what the city has to offer to anyone with an empty stomach and a handful of dollar bills. Here are 10 of the greatest deals in town that are sure to keep your mouth watering and your wallet happy.
2 under $2: The Toothsome Twos
The Original House of Donuts
(766 St Helens Ave)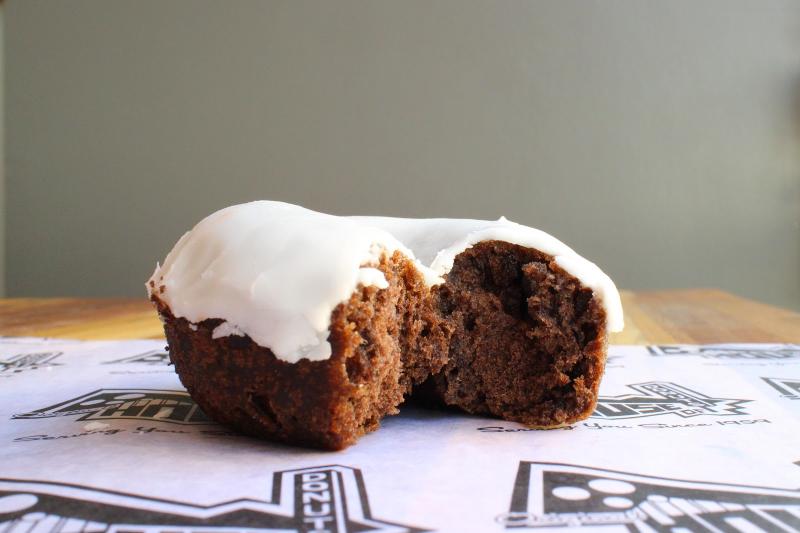 Topped-cake donut at OHOD. Photo: Alex Balansay
Topped-cake Donut: $1.25
Step aside Krispy Kreme, there's a new donut-baking sheriff in town. Serving up their signature topped-cake donuts from their Lakewood location since 1959, and their Tacoma location since 2015, OHOD is the pinnacle of baked goods in the South Sound area. For just a pocketful of quarters, you can get your hands on one of these melt-in-your-mouth bites of heaven.
Excuse me, my mouth is watering....
 
Lumpia World
(Tacoma Farmers Markets & 1000 Town Center NE)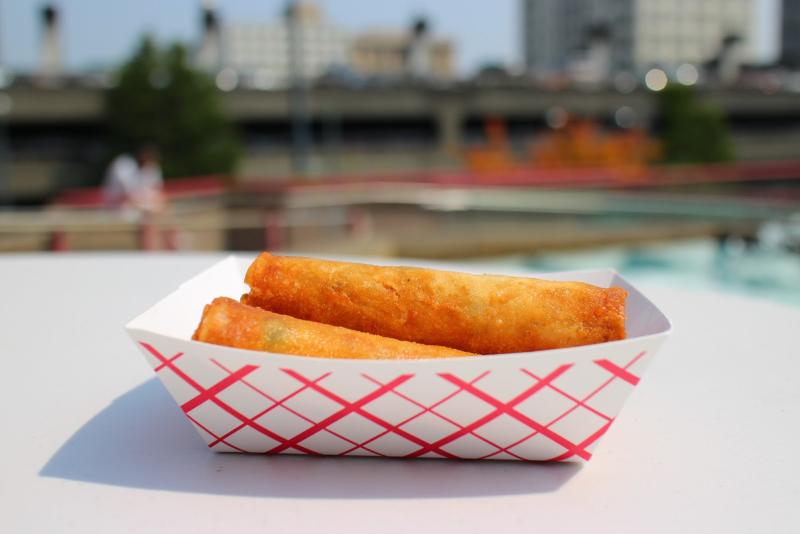 Lumpia basket at Broadway Farmers Market. Photo: Alex Balansay
Lumpias: $1.25 each
Often described as the Filipino cousin of the Chinese spring roll, lumpias are a staple in Filipino cuisine and 'Lumpia World' has been serving them up since they first hit Tacoma's food truck scene in 2006. Take your pick from à la carte options both sweet and savory, featuring flavors such as ginger pork, lemongrass chicken, banana, and Thai coconut.
Lumpia World is your taste train to Filipino flavor, and tickets start at just a buck twenty-five.
5 under $5: The Flavorful Fives
Shake Shake Shake
(124 N Tacoma Ave)

Tiger Shake at Shake Shake Shake. Photo: Alex Balansay
Tiger Shake: $4.99
Opened in 2013, Shake Shake Shake has been filling stomachs (and Instagram feeds) from Tacoma's Stadium District ever since. This '50s-themed burger and shake joint is home to the legendary Tiger Shake, an homage to the mascot of nearby Stadium High School. Filled with Tacoma's own crunchy creation, Almond Roca, this shake is best enjoyed with a spoon — and in large quantities.
Northern Fish Co. 
(2201 Ruston Way)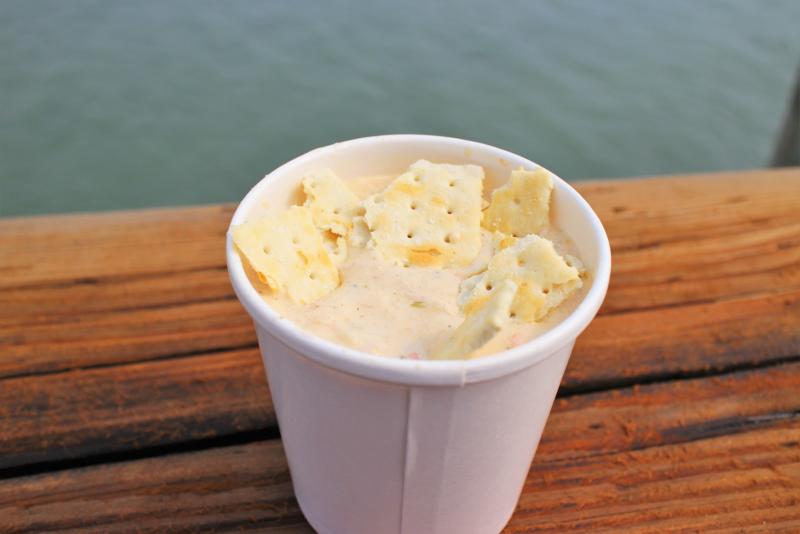 Salmon Chowder at Old Town Dock. Photo: Alex Balansay
Salmon Chowder: $4.25
Salmon chowder — how can you get any more PNW than that? It's salmon season in the Puget Sound, and while fishermen are out catching Chinook and Coho on Commencement Bay, you can find this steamy cup of deliciousness at Northern Fish Co. on Ruston Way.
Think of it as Tacoma's answer to New England Clam Chowder, only better....
Odd Otter
(716 Pacific Ave)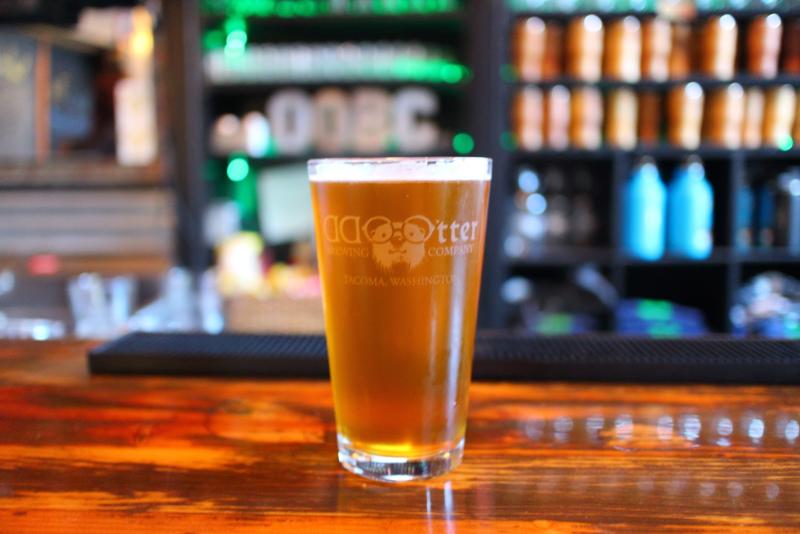 Blonde Otter at Odd Otter. Photo: Alex Balansay
16 oz Pint: $5.00
Legendary logo, equally great beer. Odd Otter sits at the end of Pacific Avenue, pouring in-house specials like the Blonde Otter and Ottermelon Hefeweizen as well as other local ciders and ales. Don't expect to find any food menus here, but Odd Otter welcomes bringing in your own food with you — giving you the perfect excuse to pick up any other items from this list on your way to grab a pint.
The Red Hot
(2914 6th Ave)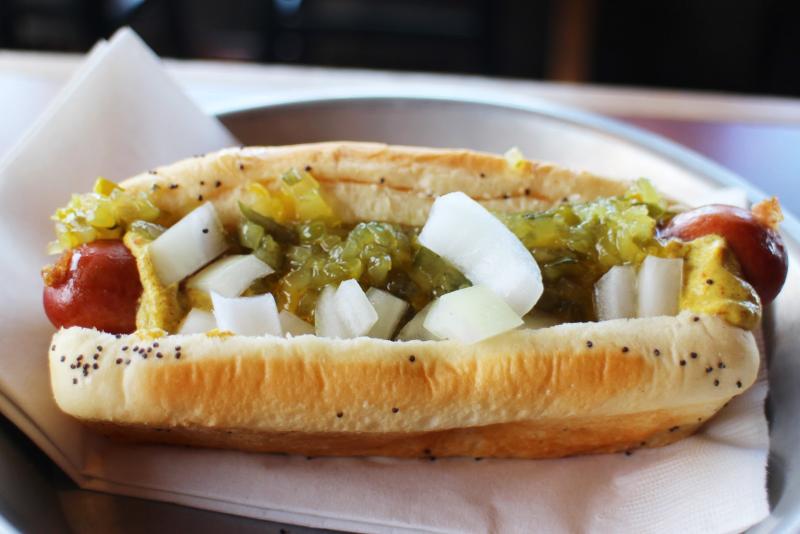 'Red Hot' dog at The Red Hot. Photo: Alex Balansay
The Red Hot dog: $4.50
Located on Tacoma's legendary 6th Avenue, The Red Hot has been serving up designer dogs since 2007. Featuring locally-inspired hot dogs such as the Hilltop, the 6th Ave Strut, and the Rainier Reuben, The Red Hot has a wide menu sure to please any set of taste buds. With a friendly atmosphere, great dogs, and extensive tap list, this is a great spot equally suited for a lunch break or an evening bite.
Ice Cream Social
(6th Ave & Point Ruston)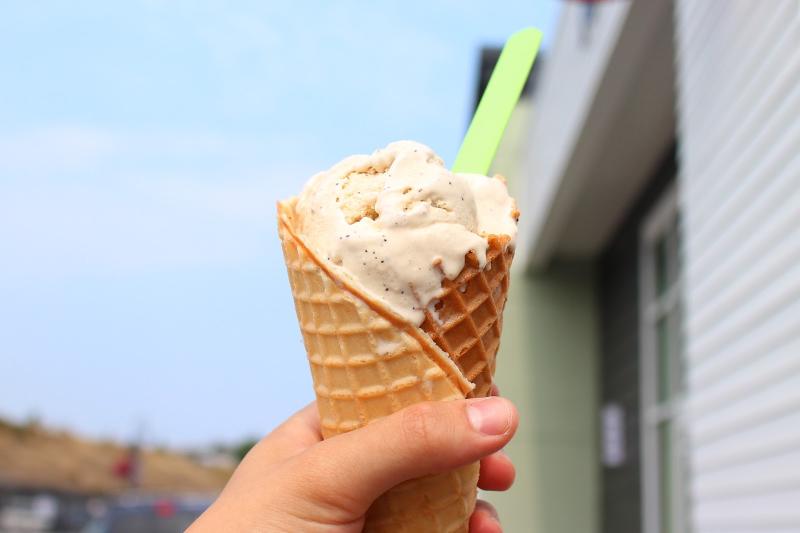 Coffee single scoop at Ice Cream Social - Point Ruston. Photo: Alex Balansay
Single Scoop: $4.50
With locations on 6th Ave and Point Ruston and dozens of retailers across the South Sound, Ice Cream Social is taking the 253 by storm. Grab a scoop of their Valhalla Coffee ice cream, featuring roasts from 6th Ave's own Valhalla Coffee Co.
3 for $3*: The Tasty Threes
*Give or take a few quarters.

Hello, Cupcake
(1740 Pacific Avenue)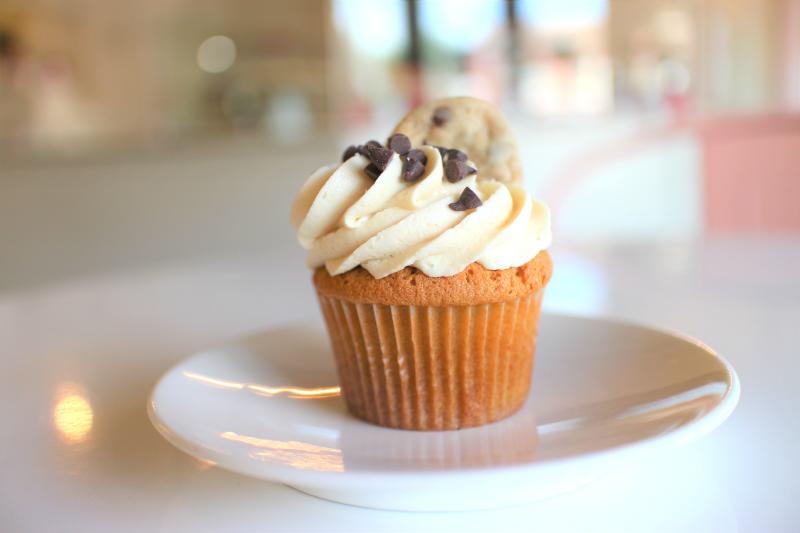 Cookie Dough cupcake at Hello, Cupcake. Photo: Alex Balansay
Cupcake: $3.25
Eating cookie dough doesn't have to be a shameful experience, at least not at Pacific Avenue's Hello, Cupcake. Stop in for cupcakes that are as stylish as they are delicious, featuring classic flavors such as red velvet and seasonal favorites like summertime's piña colada and fall's french toast. Just looking for a small bite? Mini-cupcakes are available for $1.65.
Bluebeard Coffee
(2201 6th Ave)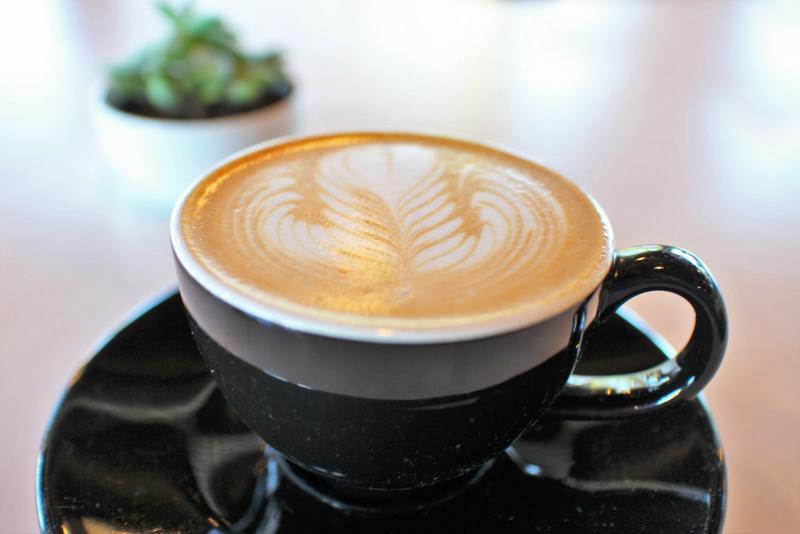 La Pistola at Bluebeard Coffee. Photo: Alex Balansay
La Pistola: $3.50
Alongside the multitude of hipsters in this 6th Ave cafe, you'll find plenty of great coffee and a perfect place to spend a rainy morning or sunny afternoon. From your basic lattes and Americanos to the house special, a spicy Mexican mocha called 'La Pistola' (starting at $3.50), Bluebeard has you covered for all of your caffeine needs.
Frisko Freeze
(1201 Division Ave)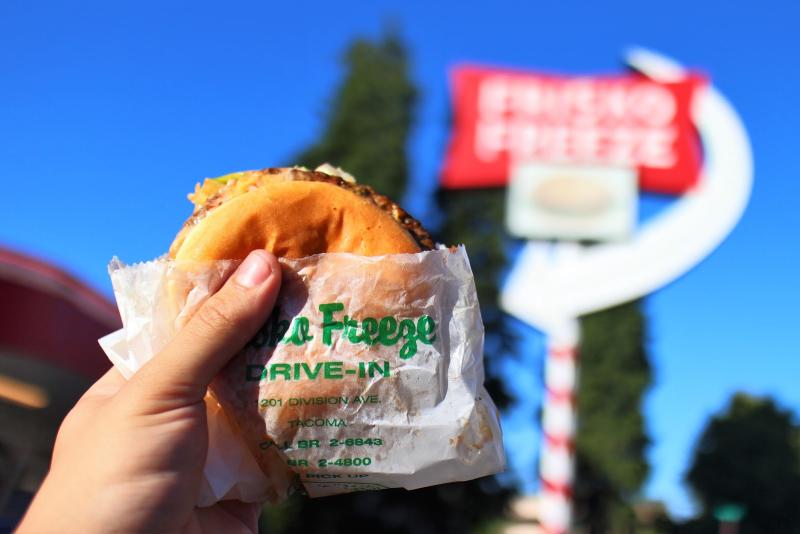 Cheeseburger at Frisko Freeze. Photo: Alex Balansay
Cheeseburger: $3.85
Often billed as Tacoma's version of Seattle's Dick's Drive-In, Frisko Freeze has graced Tacoma's Division Avenue since 1950, serving generations of hungry customers ever since. While burgers no longer cost 10 cents like they did in 1950 (you know, inflation...), Frisko Freeze still offers great deals on first-class fast-food.
Frisko Freeze has been a Tacoma icon for nearly 70 years, and with great food and unrivaled popularity among locals, it may very well be around for 70 more.
There you have it, 10 of the best local restaurants and eateries to fill your stomach without draining your wallet. Which foods on this list are your favorites, and are there any that were left off the list?
Leave your own recommendations in the comments below and as always, happy eating!