New Rebecca and Jack Benaroya Wing at Tacoma Art Museum puts Tacoma in elite company as an art destination
Two museums with world-class glass art collections connected by a Bridge of Glass. A functioning hot shop amphitheater in a museum, where visitors can see the best artists from around the world make masterpieces right in front of them. A glass-art themed boutique hotel with a museum-worthy collection of its own. The opening of the new Benaroya Wing at Tacoma Art Museum is a shining exclamation point that declares Tacoma the best place in the country to experience glass art.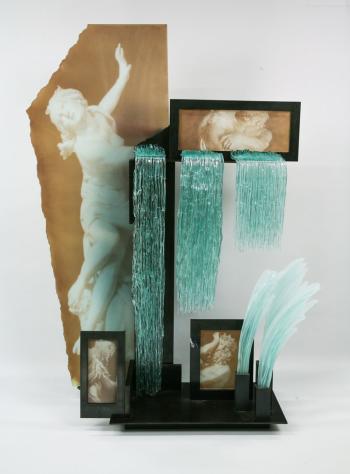 Nancy Mee,Reconstruction of Pluto and Persephone, Tacoma Art Museum,Gift of Glen Stewart. Photo by Richard Nicol.
The new wing, built, filled and maintained with a gift from Seattle's Benaroya family, showcases pieces from the most prominent names in glass art around the world – Lino Tagliapietra, Stanislav Libenský and Clifford Rainey among them - but focuses on those from the Pacific Northwest.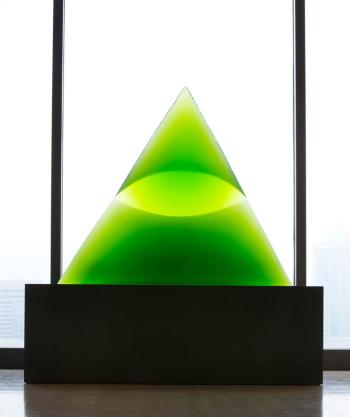 Tacoma Art Museum Glass Art Exhibit - Green Eye of the Pyramid III by Stanislav Libenský and Jaroslava Brychtová
The Pilchuck School, founded by Tacoma native Dale Chihuly, is synonymous with the glass-art movement starting in the 1970s. The Benaroya Collection lays claim to that legacy on behalf of the Puget Sound by featuring some of its most prominent artists in its inaugural exhibition: Dale Chihuly, William Morris and Martin Blank.
At the same time the collection elevates the city, it elevates the medium itself, according to TAM executive director David Setford. "It puts glass into the realm of high art. Glass art has been seen as a sideshow, as 'semi-art.' This wing allows it to be seen in a serious, but approachable way."
The new wing welcomes visitors not just to the Museum, but to the city, intentionally designed to give a peek-a-boo view from downtown Tacoma's Pacific Avenue, the Greater Tacoma Convention Center and Dock Street.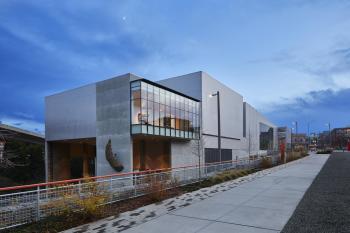 This Saturday, Jan. 19, the Benaroya Wing opens with a free community festival to celebrate the beginning of this new phase in Tacoma's glass art scene.
Click here for more information about the festival.