Rumor has it the sun is coming out this weekend, and temperatures will climb to the high 80's... It's starting to really feel like summer is here! I've picked out five things to do this weekend which will be made that much better because the weather is going to be GORGEOUS. Enjoy your weekend Pierce County, and don't forget your sunscreen!
P.S. - There's plenty more happening this Saturday and Sunday besides my highlighted events, check out what else is going at our online events calendar. If you're a local organization looking to promote your event, submit it to the calendar.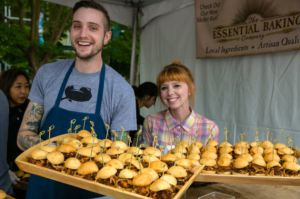 1. Taste of Tacoma
Friday, June 23rd - Sunday, June 25th
Point Defiance Park, Tacoma
Time: 11:00 AM - 9:00 PM
Cost: Free
Tacoma's "Ultimate Summer Get Together" is back! Over 40 food options, craft beer gardens, multiple stages hosting live performances, all taking place in the iconic Point Defiance Park. New this year are South Sound bites, a unique $16 small plate meal offering mini-entrees from five local restaurants, and the social media hashtag #TasteYourSummer so you can share your best food pics. Pro-tip: parking can be hard to come by down by Point Defiance, so park at Tacoma Community College and
ride the free shuttle
operated by Pierce Transit. Thanks to
Emerald Queen Casino f
or making this annual event possible!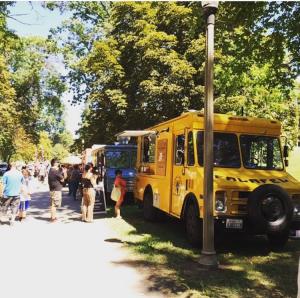 2. Food Truck Frenzy 
Saturday, June 24th
Bradley Lake Park, Puyallup
Time: 12:00 PM - 6:00 PM
Cost: Free
Food trucks are just so much more fun when the sun is out, and this is the perfect weekend for a picnic! Come discover your new favorite Pierce County food truck as eighteen trucks assemble in Bradley Lake Park to serve their delicious fares. The atmosphere promises to be festive, as a lineup of local entertainers serenade food truck diners. Bring blankets and chairs and enjoy an al fresco dining experience. Don't forget your sunglasses!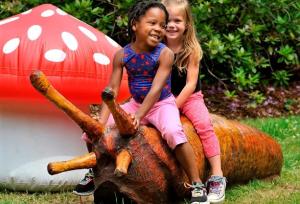 3. Slug Fest
Saturday, June 24th - Sunday, June 25th
Northwest Trek Wildlife Park, Eatonville
Time: 9:30 AM - 5:00 PM
Cost: Adults (ages 13-64) $22.25, Seniors (ages 65+) $20.25, Youth (ages 5-12) $14.25, Tots (ages 3 & 4) $10.25, 2 and Under FREE
Crazy, zany fun in the sun at
Northwest Trek's
Slug Fest. Celebrate that weird, uniquely Pacific Northwest mollusk, the banana slug by making slug crafts and taking a ride in the specially outfitted Discovery Trams. Back again this year is the fan favorite - slippery, slimy human slug races! Participants will gear up to slide down a soapy track, in this silly, fun activity. Entrance into the park also includes access to the one of a kind, nature inspired playground,
Kids' Trek.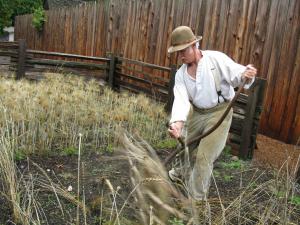 4. Plough to Plate
Saturday, June 24th
Fort Nisqually Living History Museum, Tacoma
Time: 11:00 AM - 5:00 PM
Cost: $8 - $10, children 3 and younger are free
A whole new kind of farm-to-table eating experience,
Fort Nisqually
 will demonstrate heritage food techniques (like pickling and smoking) to highlight it's agricultural history. Living historians will also be competing for "The Golden Skillet" award by creating signature dishes using wood stoves, brick ovens, or a classic campfire. This is a great event to attend if you're a history buff, foodie, or just want to experience something unique!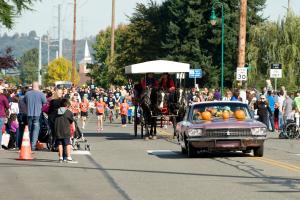 5. Family Affair Car Show
Sunday, June 25th
Dacca Park, Fife
Time: 9:00 AM - 2:00 PM
Cost: Free for spectators
A sunny weekend in Pierce County wouldn't be complete without a car show. This family friendly, yearly event in Fife displays over 100 unique vehicles! Held at the Dacca Park in Fife, this is a beautiful setting that allows kids to burn off some steam and play while adults peruse the cars. Pro-tip: cool down by grabbing one of the best milkshakes in Pierce County at Pick Quick Drive-In before heading to the show.