If you're in Tacoma and craving a fresh perspective on the breathtaking beauty of the South Sound, we've got some sky-high news for you! The Puyallup Tribe and Kenmore Air are making waves—quite literally—with a collaboration: Sightseeing seaplane flights directly from Tacoma's Ruston Way waterfront.
Ever fancied looking down at Tacoma's vibrant waterfront, spotting the intricate designs of the Tacoma Narrows Bridge, or tracing the contours of Mount Rainier? Starting August 11 and running through Oct. 15, the newly established Puyallup Tribal Air Terminal on Ruston Way will be your gateway to all this and more. Located conveniently between the lively RAM Restaurant & Brewery and the upcoming gourmet hotspot taking over the former C.I. Shenanigan's, this terminal is your boarding pass to the skies.
And talk about flying in style! One of Kenmore Air's seaplanes, showcasing a special livery, will feature the Puyallup Tribe's emblematic salmon logo alongside the insignia of the Tribe's renowned Emerald Queen Casino & Hotel. This isn't just any aerial tour – it's a unique blend of culture, tradition, and modern innovation.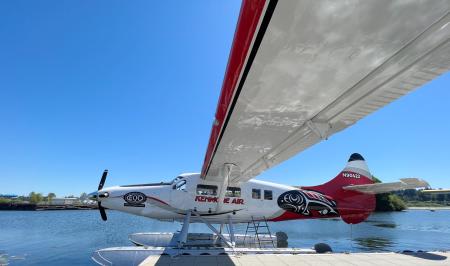 Promising 20 minutes of sheer visual delight, these scenic tours will offer unparalleled views of regional gems like Commencement Bay, Vashon Island, and, of course, the majestic Mount Rainier. And if you're someone who loves to plan ahead, keep your eyes peeled come April. There are hints in the wind about potential routes extending to dreamy destinations like the San Juan Islands and possibly even Victoria, B.C.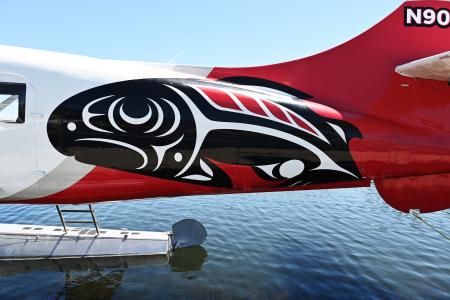 Once you touch down, the adventure continues. Close to the dock lies the Tribe's latest investment—a two-acre plot that's shaping up to be the next big thing in town. Apart from housing the bustling RAM restaurant, foodies will be thrilled to hear of a new culinary venture on the horizon, led by the globally acclaimed Chef Roy Yamaguchi.
So when you're in Tacoma (or planning to be) make sure to reserve your seat in the clouds. It promises to be an experience you won't forget!