As the tallest ship that's been invited to a festival that celebrates tall ships, the
Schooner Zodiac
is an impressive historic vessel to behold. Measuring 160 feet long and 127 feet tall with topmast, she'll be a VIP among the ships at the
Festival of Sail on Tacoma's waterfront in June
, but there's a unique opportunity this week to get a glimpse, tour or even an on-board sail.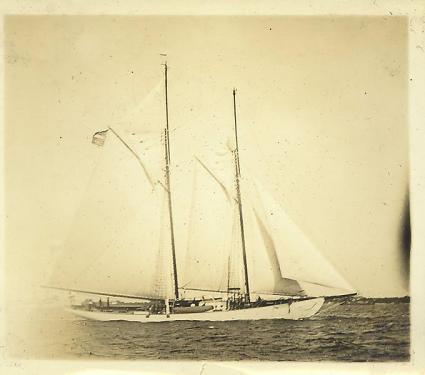 For the first time in more than a decade, the Bellingham-based Zodiac will be docked in Tacoma, at the
Foss Waterway Seaport
April 12-16, with daily dockside tours free with paid admission to the Foss Waterway Seaport. If you'd rather have a full maritime experience, the crew can accommodate with dinner sails on Commencement Bay each evening, during which the passengers are welcome to help raise and maneuver the ships sails or even take a turn at the helm. There will even be an Easter brunch sailing for those looking to go a step beyond the expected.
The Schooner Zodiac was first launched in 1924 in Maine, and after a series of adventures that included stints in San Francisco and as a transatlantic racing schooner, was lovingly restored in the mid-1970s before being added to the register as a National Historic Place in 1982. Since then, the Zodiac has sailed and worked the Pacific Northwest waters and has become a mainstay and crowd favorite at maritime festivals and waterfront events for more than three decades.