When most people think of Lakewood, the things that stand out to most people are the international restaurants, the golf and the parks.
But as we get toward the end of summer, let's take a minute to appreciate the lakes that give Lakewood its name. More specifically, the kayaking on a couple of those lakes.
American Lake
American Lake is the bigger and better known, and it's the go-to destination for powerboats and other personal watercraft. Most of those personal watercraft launch from one of the designated boat launches, but kayakers can choose an easier route and launch directly from the beaches of any of the parks along the waterfront. I chose to launch from American Lake Park. The only other folks you'll find are also those in the small boats that can launch from that area.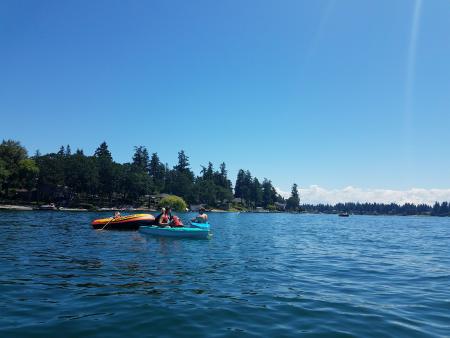 Even in a little wind, the water is relatively calm, and the only real waves come from the boaters using the public boat launch next to the park.
In a kayak, you can choose to people-watch from just off the beach...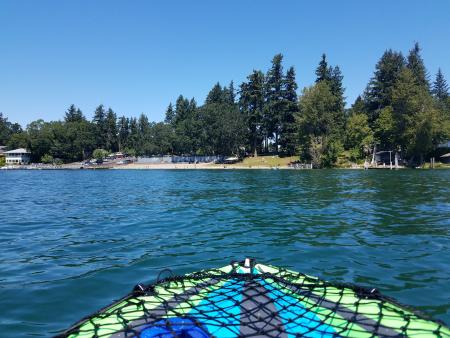 ...or explore the vastness of American Lake. For those with some experience and endurance, I recommend checking out Silcox Island, a heavily-wooded-but-residential island in the middle of the lake.
The views are incredible on any nice day, and Mount Rainier is much, much closer than the pictures indicate.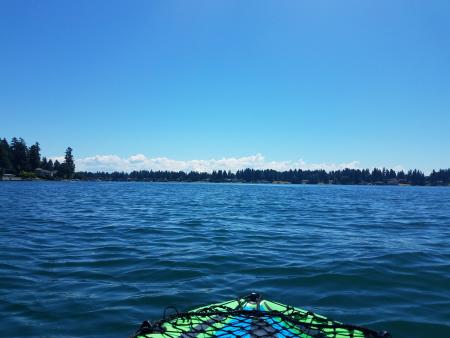 Steilacoom Lake
Steilacoom Lake is also quite large at about 300 acres, but is not as well-known for recreational boaters and kayakers as American Lake. There's really only one launch point – Edgewater Park – and parking there is scarce. But if you arrive early enough, and are luck enough, it's a treat.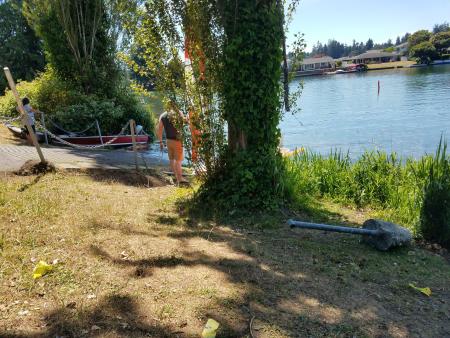 Most of the people you'll see on the water are residents, since there is hardly any public lakefront available.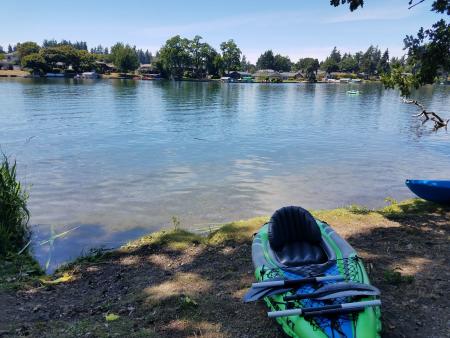 You'll occasionally see fish (mostly rainbow trout) jumping, and there's never a shortage of ducks and ducklings near the water's edge.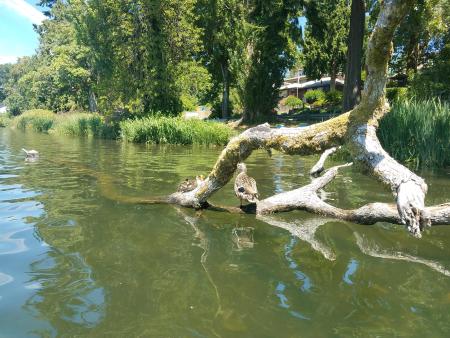 The area of the lake near the park seems really small, until you realize there's a narrow gap that opens up into the totality of Lake Steilacoom. From there, you can kayak to the Interlaken Drive roadway that crosses the lake, or circumnaivage the unnamed island that appears to be all brambles…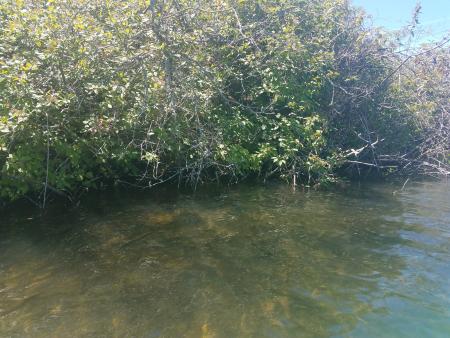 …until you find that someone has hacked a secret harbor into it.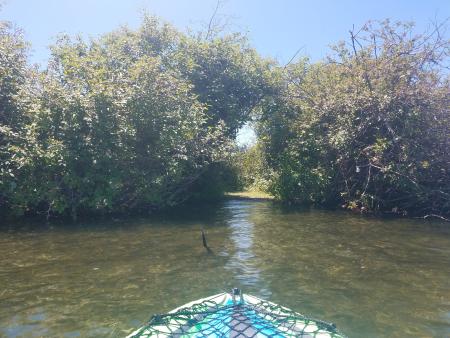 Otherwise, just take time to explore the lesser-traveled of these two Lakewood freshwater bodies.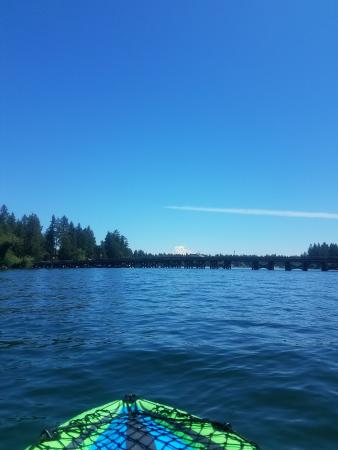 These two lakes not only gave Lakewood its name, but also provide hours of kayaking adventure or relaxation, (mostly) away from the masses.