A collaborative exhibition between the Washington State History Museum, Tacoma Art Museum and Museum of Glass conveys the message that Native American art doesn't have a cutoff date. While ornamental baskets from the 19th Century certainly qualify as Native art, a modern leather baseball glove decorated with intricate Salish tribal ink symbolism has also earned its place on an artistic pedestal.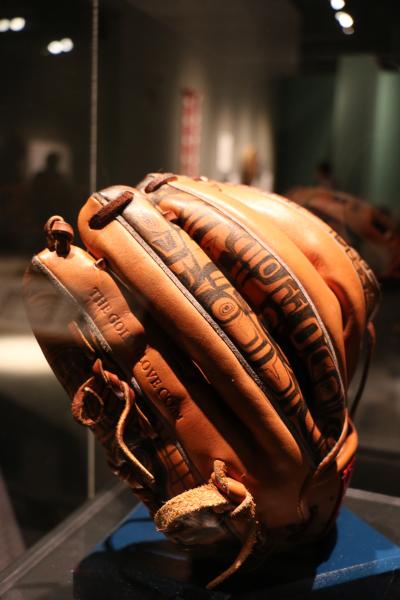 Native arts have a permanent and celebrated place in history museums, but In the Spirit: Contemporary Native Arts showcases artists from tribes across the United States that continue pushing boundaries, fusing modern messages into modern mediums.
A totem pole made entirely from blown glass. A Tlingit mask fashioned from stainless steel and abalone. A Shoalwater Bay Indian Tribe emblem crafted from red cedar, etched glass and LED lighting. All of these have earned their museum space. An interactive installation asking visitors to complete a mock Certificate of Degree of Caucasian Blood, mimicking the Certificate of Degree of Indian Blood (CDIB) issued by the U.S. Bureau of Indian Affairs.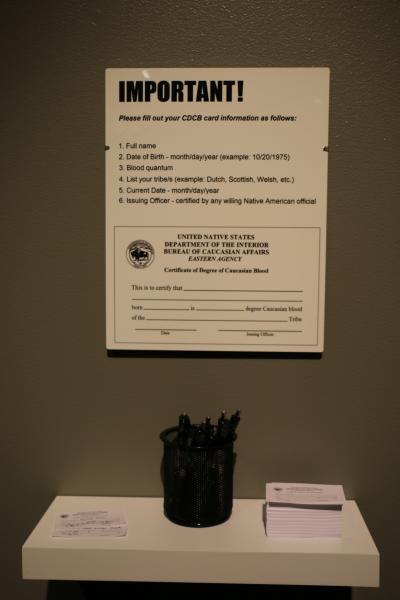 So why does an exhibition with such an artistic focus call a history museum home? It's about creating a space for artists to show work they might otherwise keep private.
"Artists can take more risks at a history museum than they can at an art museum," said Mary Mikel Stump with Washington State Historical Society.
In conjunction with the In the Spirit exhibition, a community festival in August includes Native American musical performances, artist demonstrations, a fashion show from Native designers, and Native vendors.
When: Aug. 10, 2019 from noon until 7 p.m.
Where: Washington State History Museum, Tacoma Art Museum, and Museum of Glass