Even many local Tacomans – yes, that's what we're called – haven't heard of this hidden gem: Charlotte's Blueberry Park. It's a place where all summer, you can pick and take home as many fresh blueberries as you can carry, free of charge. Sound too good to be true? Not when Tacoma's parks system, Metro Parks, gets involved.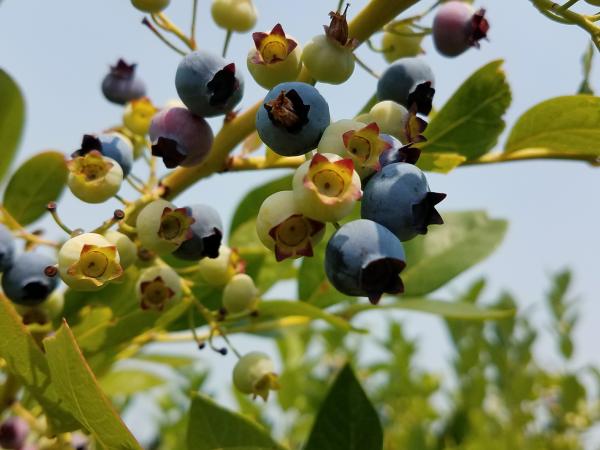 Tucked into a residential area of East Tacoma, you probably wouldn't think to look here for a park with more than 3,300 blueberry bushes on more than 20 acres. But its history tells the story. This former blueberry farm was purchased by the Tacoma School District in 1968 as a site for a high school that never came to be. After sitting vacant (but still growing) until 1994, the school district swapped the land with property owned by Metro Parks. After taking some time to develop it, Metro Parks opened Blueberry Park in 1997 as a free u-pick blueberry farm and recreation area.
Volunteers work on maintaining the park area, but the trees are mostly left alone, free to grow and thrive. They produce a massive harvest of blueberries starting in July every year, and visitors make the trek to the park to fill baskets, buckets and bags. The five varieties of blueberry planted at the park each ripens at a different time throughout the summer, meaning that no matter when you visit between July and September, there's always something to pick and take home
The park also includes a playground for younger kids, and a paved path to make it easier to get around the park. So whether you're looking for just enough fresh fruit to go in your pancakes or muffins, or you're on a mission to make a hot, fresh blueberry pie, you'll find a few thousand blueberry bushes eager to help you out.