Tacoma has a lot to offer visitors in general, but we think people from Portland in particular might find some things about Tacoma eerily familiar, and appreciate others as a welcome change of pace from home, or other Pacific Northwest cities.
Here are the top five reasons Portlanders will like Tacoma:
5. We're easy.
We know Portlanders come north occasionally. We know
where you're going
, and that's okay. But come on...just stop in to say hello and get to know us. We're just off I-5: Exit 132 for downtown. There's even a sign. You'll be glad you did. Promise.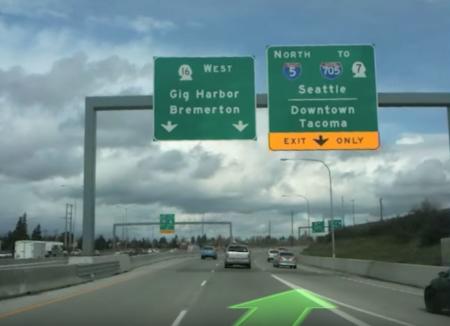 4. We're relaxed.
If you're looking for hustle and bustle, gridlocked surface streets and a fight to get an expensive parking space, you can find it somewhere else. However, if you're looking for a nice, convenient, walkable place to enjoy a world-class art museum (or two), a stroll through a massive urban park, affordable and ample parking or some picture-perfect waterfront dining, that's what we do. And if you're trying to find your way between those things, our
Tacoma Link light rail system
 that runs through the middle of downtown might look familiar to Portlanders.

3. We like craft beer as much as you do.
Bold statement, I know. We have our own South Sound Craft Crawl, with 21 local craft breweries ready to stamp your craft-beer passport, helping you on your mission to earn a custom growler. But Tacoma being a smaller community where people tend to know each other, you'll often find the brewers hanging out in their own spartan taprooms, ready to talk hops.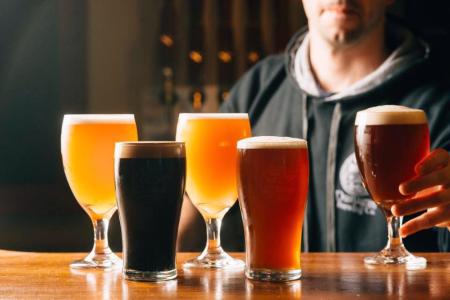 2. We have a real waterfront.
That's a low blow, and I'm sorry. Portland (kind of) has a waterfront too. I'm not putting yours down. It's just that we're really proud of the beaches, the boating, the kayaking, the Orcas, humpback whales and harbor seals that visit all the time. And the esplanade that lets visitors enjoy miles of waterfront parks, restaurants, more parks and a
zoo/aquarium
. It's the only zoo/aquarium combination in the Pacific Northwest, some fact-obsessed person might say.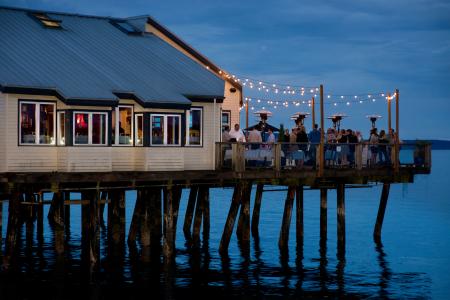 1. We're a little bit weird too.
We don't have the Unipiper. Let's get that out of the way. But what our weirdness lacks in randomness and breadth, it makes up for in depth, such as our obsession with glass art. If you leave without hearing our hometown star Dale Chihuly's name a dozen times, seeing his work in at least
two
museums
, a
hotel
, a
college dorm
, a
library
, a bar, a
movie theater
and a
pedestrian bridge
, then well...we're not doing our jobs. But since we're also a DIY maker city (sound familiar?), there are glass-art studios throughout Tacoma where you can take a class or a workshop and come away with your own masterpiece.