Now that Christmas has wrapped up, the last fruitcake given away, Christmas lights taken down (or at least unplugged) and the last relative has been diligently driven to the airport, it's time to start looking forward to New Year's Eve. There are plenty of options for partying hard on Dec. 31, but when it comes to family-friendly NYE celebrations, Tacoma is the place to be.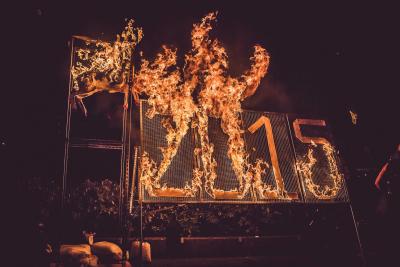 Annually drawing crowds of up to 20,000, Tacoma's First Night celebration has become the place for Puget Sound-area families to ring in the New Year. For the past 20 years, this alcohol-free festival manages to capture the excitement of the night with live music, performing arts, fire dancers, plenty of food options and the world's shortest parade. It's a safe, exciting party that blankets downtown Tacoma and is appropriate for all ages.
Music acts include Caspar Babypants (formerly known as Chris Ballew of Presidents of the United States of America fame), Seattle Rock Orchestra, Oberhofer and Sweetkiss Momma. For performing arts, among improv troupes, magicians and folk-music storytellers, First Night Tacoma features Emily June Newton presenting her interactive comedy experience Being FRANK, and SANCA Circus will perform their high-flying acrobatics.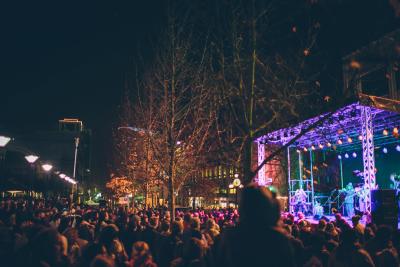 Admission buttons are available online for $10, or in Columbia Bank locations prior to Dec. 31. Buttons are $14 on the day of the event. Prior to the parade at 6 p.m., if you've pre-purchased an admission button, you'll have free access on Dec. 31 to the Tacoma Art Museum, Museum of Glass, Children's Museum and free ice skate rental at Franciscan Polar Plaza. You can find more details at http://www.firstnighttacoma.org/.