"Just take a right, up ahead past the sign," the instructor says, casually gesturing toward a pair of tire ruts that heads into thick forest. His voice and cadence are slow and relaxed, like a drivers-ed instructor trying to calm a nervous student – which is exactly what he is. I expected more gravity and cautionary eye contact from someone telling me to take a 100-year-old car off road. I've been behind the wheel less than three minutes at this point.
This is Model-T Drivers Education Class at the LeMay Collections at Marymount, and it's not for the easily flummoxed. The LeMay Collections at Marymount is one of the only places in the country where anyone with a driver's license and standard car insurance can have the full experience of driving one of these historic vehicles. For $150, drivers receive a half-day of driving and education, entrance to the Collection (the world's largest private collection of vehicles), a Model T t-shirt, driver's manual and graduation certificate.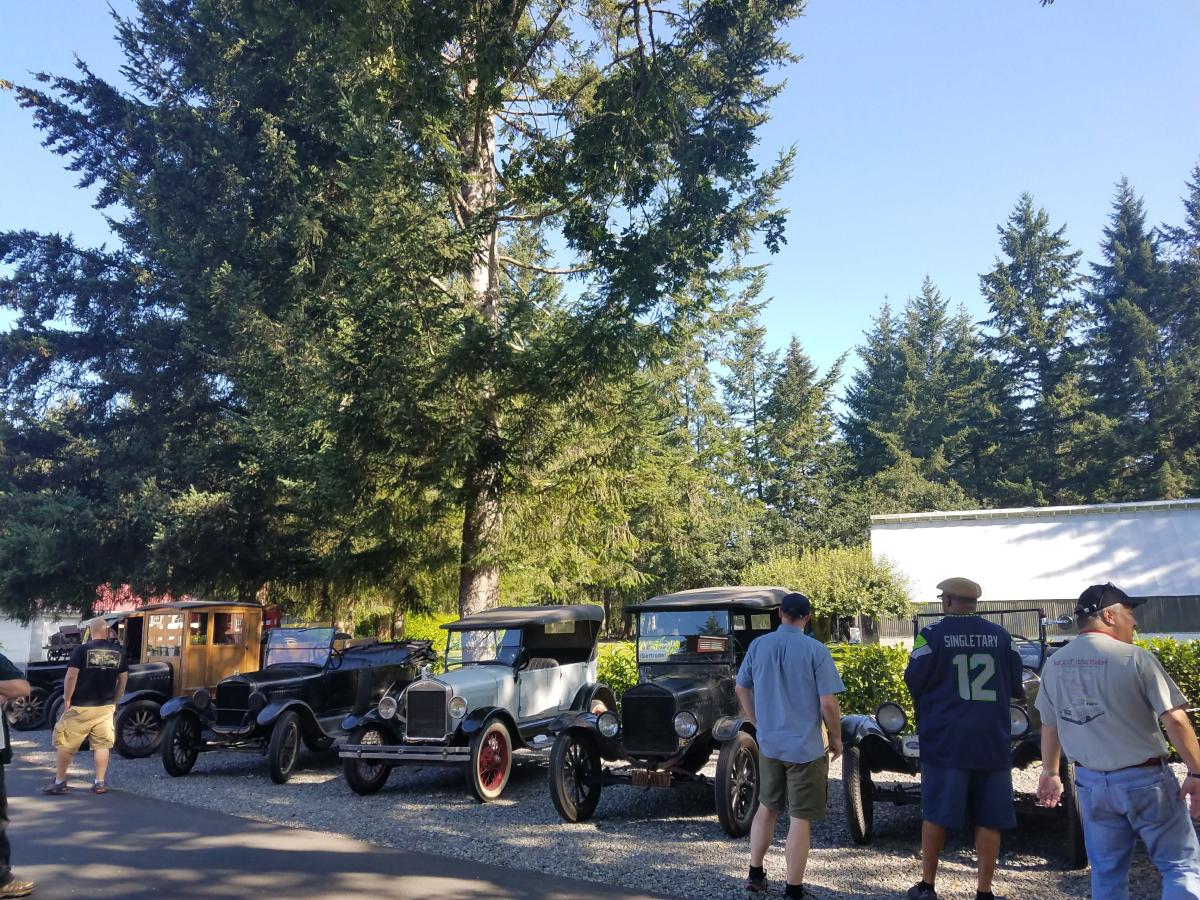 Despite two decades of driving experience, getting behind the wheel of Gertie – the name of the white, 1918 Model T I chose from the lineup – it might as well have been my first time seeing a car in real life. The left pedal is a clutch that's not really a clutch. The center pedal is reverse. The right pedal is the brake. There's no gas pedal; instead you crank up a hand throttle attached to the steering wheel, about where most cars have the windshield wiper controls. Then there's something called a "spark advance lever," which I used, but still don't know what it does.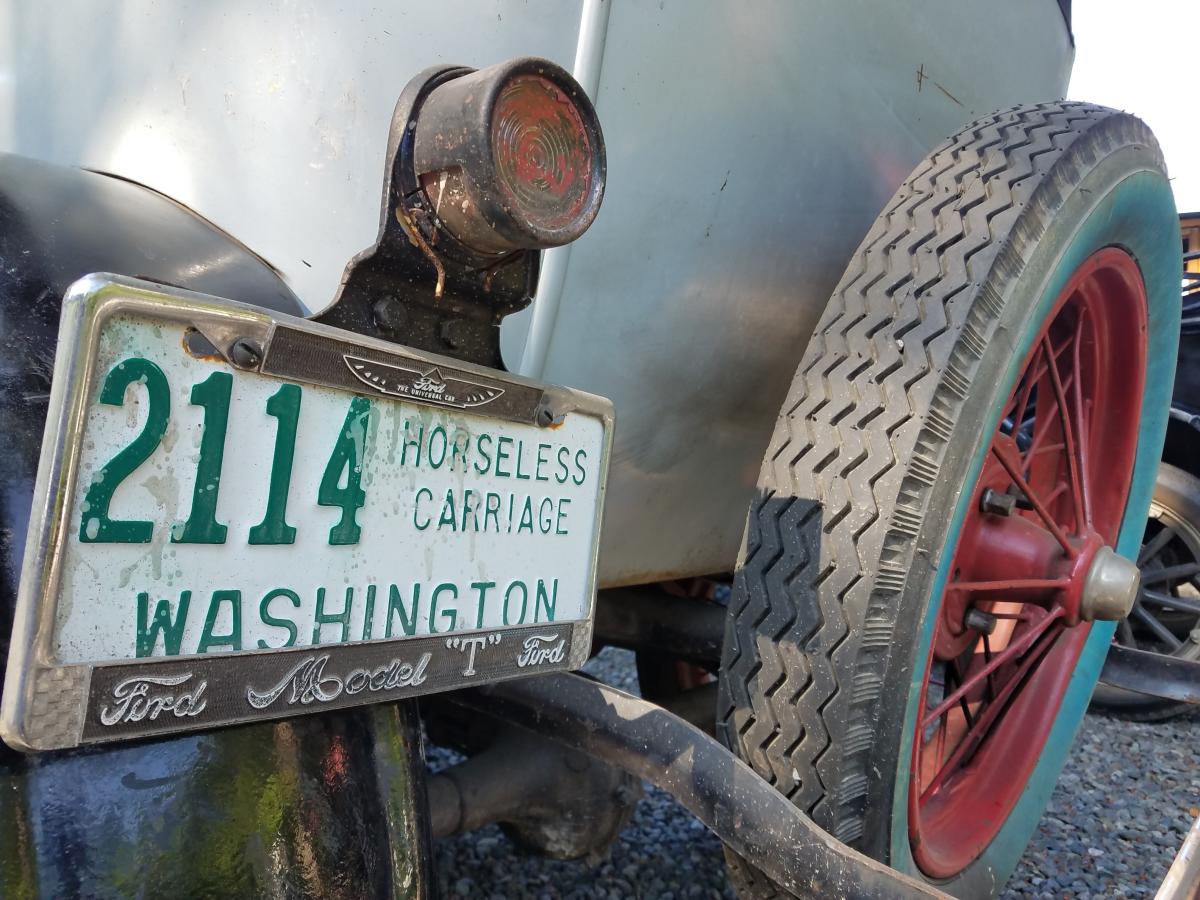 For better or worse, the instructor doesn't give us time to think about how counter-intuitive everything is, because we're immediately on a rollercoaster-like drive, bouncing along the narrow pathway, zooming up and down hills ("you have to give it full gas when you see the cones, or it won't make it up the next hill," I'm told), whipping through the forest with branches slapping the fenders on both sides. I can't imagine 25 miles per hour being more of a rush than this.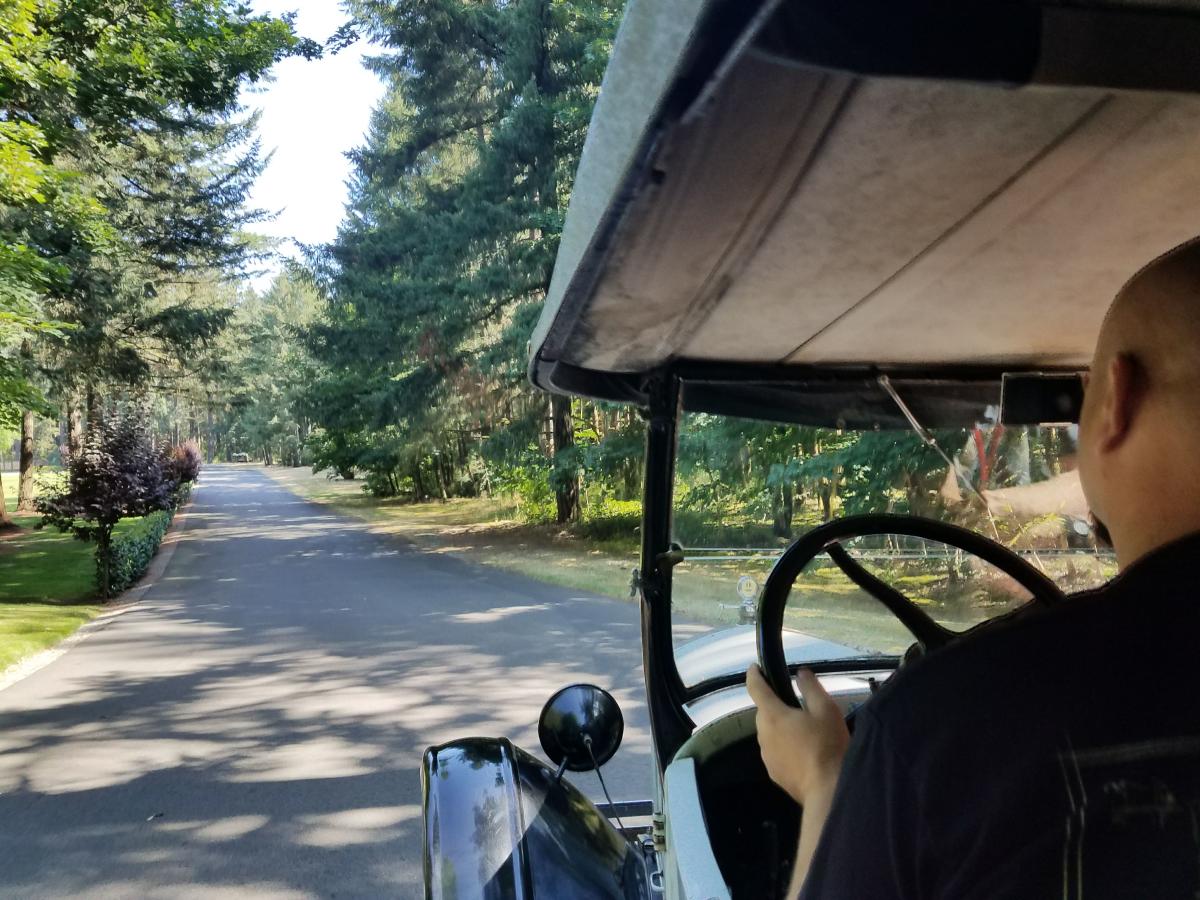 But it's exhausting. The Tin Lizzie demands constant attention and action, which means the driver's arms and legs are always in motion, steering, shifting, flipping levers and pushing and holding pedals. Fortunately, the actual driving portion of the half-day course is balanced by a classroom component.
During the classroom session, a life-long Ford engineer teaches our class about the history of the Model T and how it helped shape American history and culture. He doesn't gloss over Henry Ford's anti-Semitism or mutual-admiration of Adolf Hitler, and the entire class is more interesting that it sounds. Since the students of the course can choose to do either the classroom or the driving portion first, I strongly recommend learning first and doing later. More than just common sense, knowledge breeds appreciation, and that makes the driving experience much more enjoyable.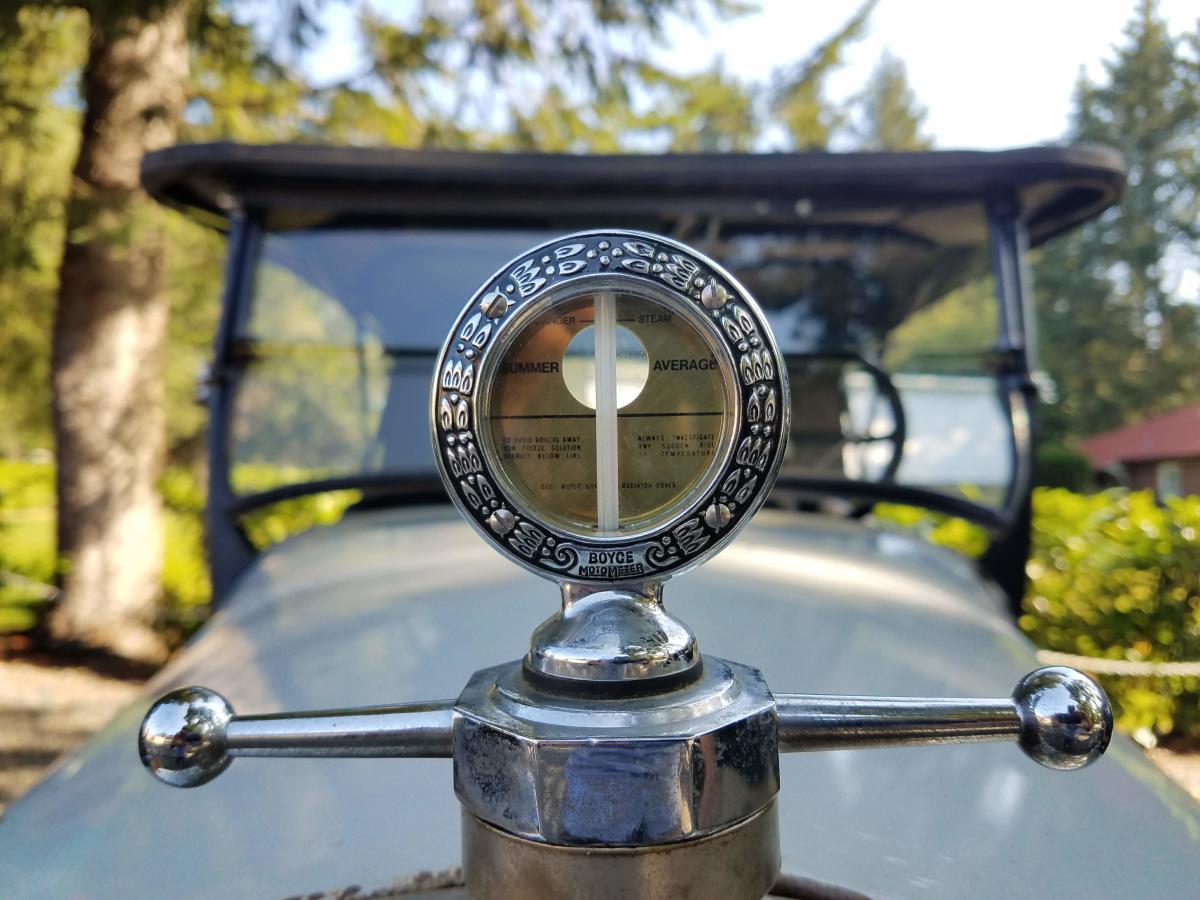 For more information, visit the Model T Drivers Education page, and then book online or by calling (253) 272-2336. Two courses remain in 2018: Saturday, Sept. 8 and Saturday, Sept. 16.