Thanksgiving is supposed to be a time for friends, family, and gratitude, yet we spend the day fretting over mashed potatoes and (sometimes dry) turkey. But what if we decided to skip this year's kitchen marathon and take the awkward political conversation out to one of the South Puget Sound's delicious eateries for Thanksgiving dinner instead? Make someone else cook the meal for a change, and who's on dish duty? Not you!
But it's a holiday, certainly no place can accommodate such lofty desires, right? Well, never fear readers, we've done all the legwork to identify some of the diners, dives (Guy Fieri not included), and upscale eateries guaranteed to be open on Thanksgiving Day.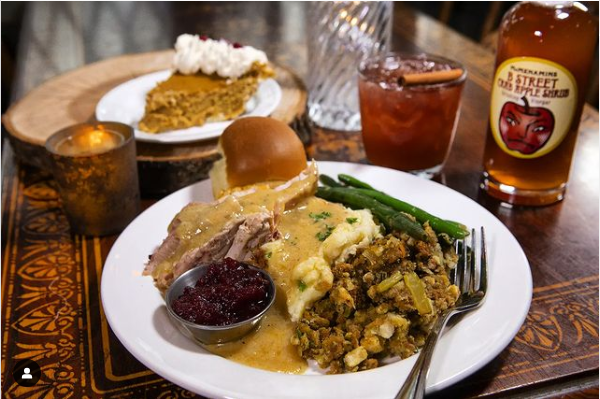 Address
565 Broadway Tacoma, WA, 98402
Phone
253-300-8777
Nestled within the historic Elks Temple Hotel in downtown Tacoma is the McMenamins Pub, featuring views of the Puget Sound, fantastic chandelier displays, and of course, Thanksgiving dinner! Restored from its inception dating back to 1916, the Elks Temple is not only a stunning tourist destination but also a dinner-preparation-dodger's dream; they're offering a classic turkey plate with all the fixings, cider-glazed pork medallions, Alaskan cod, and even a holiday vegan plate for those family members who are typically forced to skip the main course (turkeys rejoice!).
Black Bear Diner ($$)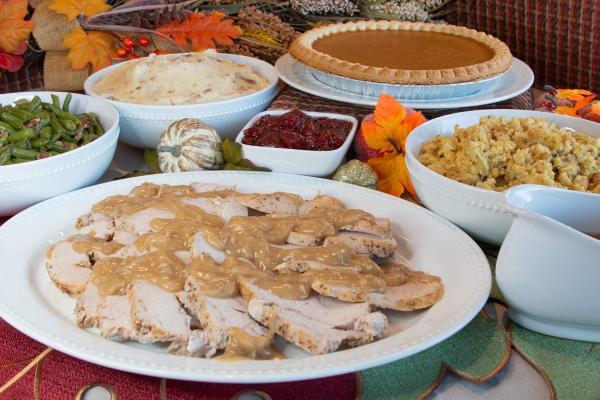 Address
10115 S Tacoma Way, Lakewood
Phone
What better place to take the whole family when skipping the at-home holiday meal than a restaurant that self-describes as the Lakewood community's "home away from home"? Enter the Black Bear Diner—promising friendly service, scrumptious food, and an "open" sign in the window come Thanksgiving day until 6 pm. No reservations will be taken and it's first-come, first-served to get in on all of the holiday classics at this homestyle diner (family drama not included).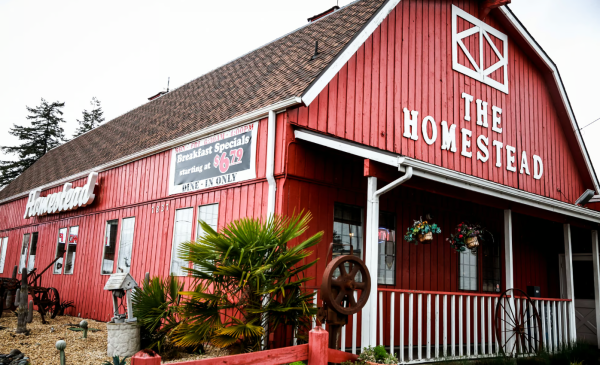 Address
7837 South Tacoma Way, Tacoma WA 98409
Phone
(253) 476-9000
If your family is looking for a southern flair this Thanksgiving, there's no better dinner spot than Homestead Restaurant & Bakery. Opening its barn doors (literally) in 1982, this unique dining destination features a country classic interior, a fully realized Thanksgiving dinner, and of course a piece of delicious fresh pie from the bakery. Open until 3 pm to serve all Tacoma residents skipping the holiday at-home hoopla - first come first serve and accepting reservations only for parties of 6 or more (so be sure to bring the whole family).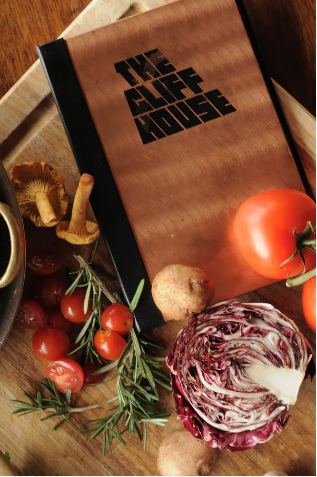 Address
6300 Marine View Dr, Tacoma, WA 98422
Phone
253-927-0400
If you're looking for something a little on the fancier side—perhaps you're trying to impress the in-laws or you're ready to blow your Black Friday budget—then The Cliff House is THE holiday hotspot for you. Boasting panoramic views of Mount Rainier, the Puget Sound, and the Tacoma skyline, this upscale establishment will be serving all the holiday favorites with a high-end flair. Your options include a traditional turkey dinner, twin lobster tails, and crab-stuffed salmon, to name a few. A reservation is required, so (turkey) trot your way over to the website and book your table now. Pinkies up!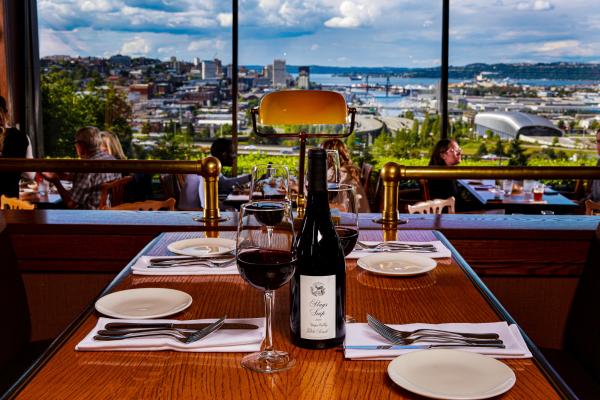 Address
115 E 34th St, Tacoma, WA 98404
Phone
253-473-7300
Another holiday dinner destination sure to satisfy the whole family is the classic American grill Stanley & Seafort's. For a slightly spendier price tag, you can enjoy a Thanksgiving meal taking in stunning views of downtown Tacoma and Commencement Bay Harbor - the perfect opportunity to "ooo" and "aaa" your way out of awkward small talk. Featuring a festive menu of your holiday classics, as well as a few non-traditional options like prime rib and Mahi Mahi, there's sure to be another successful celebration in the books.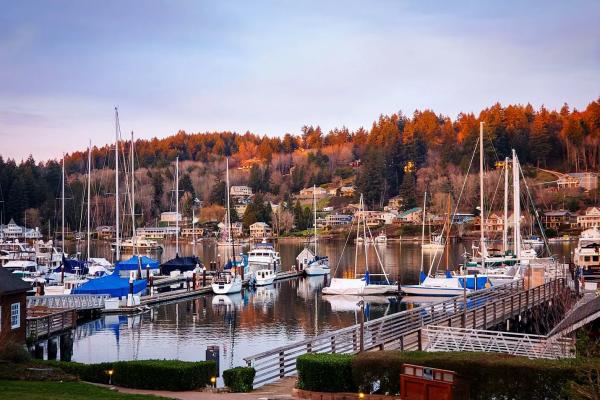 Address
3315 Harborview Drive Gig Harbor, WA 98332
Phone
253-858-6626
If dining down on the waterfront rather than around the dining room table feels like a more memorable experience this Thanksgiving, then Brix 25 is the place for you. Offering seasonal northwest cuisine, Brix 25 features a "rustic and refined menu rooted in Northwest products," that is sure to make for a memorable spin on traditional turkey day classics. Reservations are recommended, and they will be serving dinner until 6:30 PT.
Bonus Recommendation: Table 47 ($)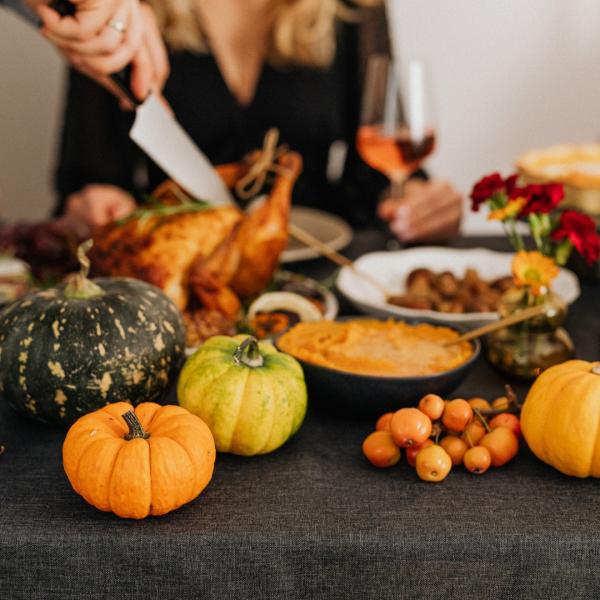 Address
5268 Point Fosdick Dr. Gig Harbor, WA 98335
Phone
(253)857-4777
If you want to stay at home this holiday but still avoid the tiring task of Thanksgiving prep, Table 47 is offering a fabulous looking "take and bake" meal complete with a cranberry & toasted walnut salad, the ubiquitous mashed potatoes with gravy, a (likely less dry) sage & thyme roasted turkey and much more! Table47 is a self-described dining destination centered around the food, farms, and flavors of the Pacific Northwest. With many of their ingredients sourced locally, you can rest assured that from nephew to great aunt, the whole family will find something "gobble gobble" worthy. 
---
Did we forget your favorite place to do a holiday dinner? Let us know! Tag us @traveltacoma on Instagram and Facebook.