Tacoma and Pierce County's adventurous side is apparently solar powered. Now that the sun is out and we're starting to use the word summer without air quotes or sarcasm, the opportunity flood gates have opened for those who crave an adrenaline boost. If you're someone who wants to test your limits or face a longstanding fear, here are six ways you can fill your Facebook feeds with jealous 'likes' and covetous comments in the process.
Dive with sharks – Point Defiance Zoo and Aquarium's  shark Cage Dive requires no experience or training before you suit up, drop into the cage and come face-to-face with 16 sharks from five different species in their 240,000-gallon aquarium.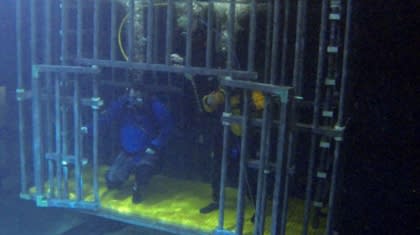 Zipline through the forest – Northwest Trek offers the ZipWild ziplining and challenge course experience that'll send you soaring 80 feet (about eight stories) above the ground in a series of ziplines, rope bridges and other challenges. Combining altitude and velocity, they have courses for people who are just getting used to the idea of thumbing their noses at gravity (Aerial Runway), as well as more seasoned daredevils who don't mind tightrope-walking through the fir tree canopy several stories above the forest floor (Sensation Course). Visit NW Trek's ZipWild website for details on the variety of rope and ziplining experiences offered.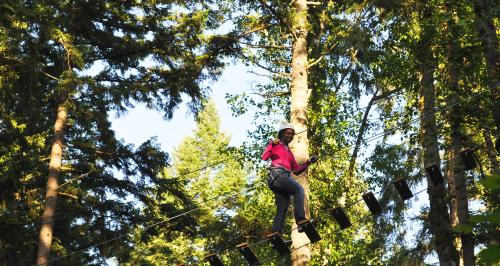 Soar over Commencement Bay – The view from the waterfront is one of the most iconic views of Tacoma. Now imagine the view from the end of a 1,000-foot line as you're pulled through the air above Commencement Bay by one of Pacific Parasailing's fleet of speedboats. In an adventure that starts and ends at The Ram restaurant on Tacoma's waterfront, you'll be in a convenient place to celebrate that new checkmark on your bucket list. Pacific Parasail is open seven days a week during the summer, and you can find more information and pricing on their website.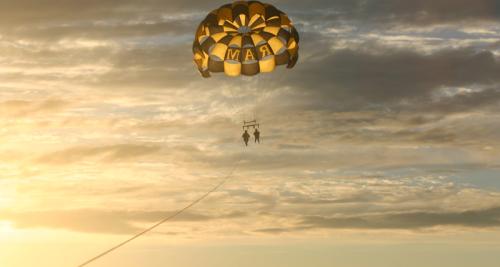 Get behind the wheel and ahead of the pack – America's Car Museum isn't just the largest car museum in North America with more than 330 classic cars on display (although it's that, too); it has a one-of-a-kind racing simulator that puts you in the driver's seat and encourages you to test your limits behind the wheel. The Speed Zone CXC simulator provides tactile feedback, so you feel every bump and jolt as you choose which kind of racing (Formula 1 or NASCAR) and then tear up the track. Visit America's Car Museum website for visitor information.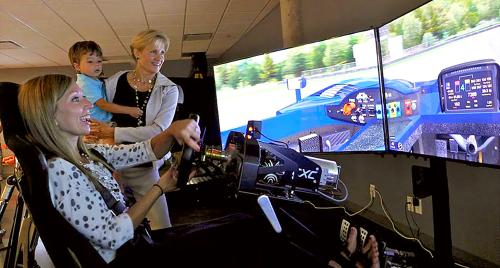 Elevate your dining experience – The Mount Rainier Gondola: It's just a gondola, right? Well, yes. If by "just a gondola," you mean "just a gondola that lifts you over meadows of wildflowers as you climb 2,000 vertical feet to the summit of Crystal Mountain where you can dine at the highest-elevation restaurant in Washington State." In that case, yes, it's just a gondola. But it's also just a gondola that allows you to bring your pet for free, with a paying owner. Visit Crystal Mountain's website for rates and schedule, since it operates on a limited calendar.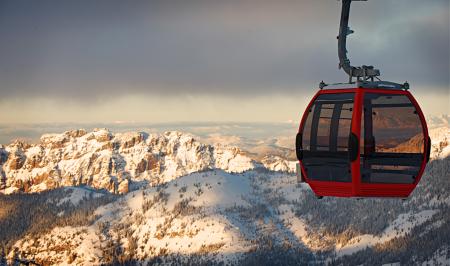 See wild animals like a keeper - For the nature-centered adventure seeker, Northwest Trek gives you the chance to stare into the eyes of a bison, big-horned sheep or moose on one of their fast-selling Keeper Tours. Only available during the summer, you'll get to experience wildlife through the eyes of one of the park's keepers as you hop in and out of the keeper's truck along the way. For more information on this, or Northwest Trek's Elk Bugling Tour or photo tours, visit the Keeper Tours page on the Northwest Trek website.