Happy Friday, Pierce County!
Do you have relatives in town who need entertaining, kids who home from school who need to burn off some energy, or just want to get out of the house? Here's our top five activities and events happening in Tacoma and Pierce County this weekend.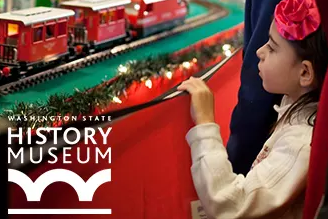 Friday, Dec. 23
Washington State History Museum, Tacoma
Time: 10am – 5pm
Cost: $12 Adults, $8 Students/Seniors/Military, Kids under 5 FREE
History and holiday magic come together in the 21st Annual Model Train Festival. Check out the largest permanent model train layout in Washington! If you need a break and want to let the kids burn off some energy, check out the activity room on the second floor where kids can create, build (and destroy!) their own Lego trains. Bonus: Santa will be at the museum from 11am – 3pm this Friday!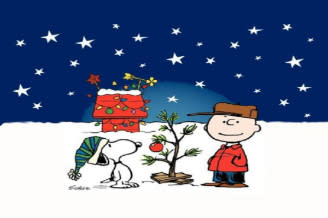 Friday, Dec. 23 – Saturday, Dec. 24
Tacoma Musical Playhouse, Tacoma
Time: 7pm; 11am
Cost: $10
Merry Christmas, Charlie Brown! The award-winning, heart warming tale of the Peanuts gang comes to life at the Tacoma Musical Playhouse. A perfect performance to see with your family on Christmas Eve.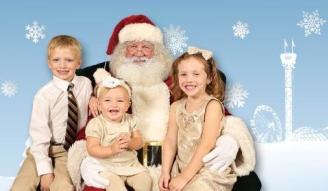 Friday, Dec. 23
Washington State Fair and Events Center, Puyallup
Time: 9am – 8pm
Cost: $5, Free for children under 2
An immersive experience for kids and those young at heart! You'll get into Santa's House, and the Elf Village. Kids are encouraged to color, draw, play, build and explore. Of course, Santa will be there if you'd like to get a photo with him, and Mrs. Claus has freshly baked cookies and cold glasses of milk to feed your sweet tooth.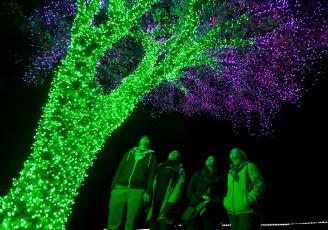 Friday, Dec. 23, and Sunday, Dec. 25
Point Defiance Zoo + Aquarium, Tacoma
Time: 5pm - 9pm
Cost: $10 at the Zoo Gate, $8.50 purchased online or at Fred Meyer, Free for children 2 and younger
This is a great option if you're looking for family friendly activity on Christmas Day. The zoo transforms into a colorful winter wonderland, featuring animals and sea creatures of the Pacific Northwest. You can also ride a camel, have hot cocoa and treats, and ride the lighted carousel!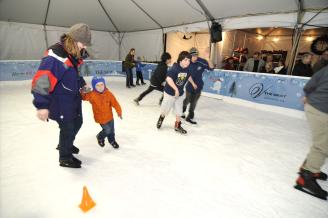 Friday, Dec. 23 – Saturday, Dec. 24
Tollefson Plaza, Tacoma
Time: 12pm – 10pm; 10am - 10pm
Cost: $11 General admission, $10 Youth, $8 Got Skates, $5 Children 5 and under
Don't miss out on the chance for festive family fun! The CHI Franciscan Polar Plaza is an outdoor, covered ice rink in downtown Tacoma, and this weekend they're having some festive events! On Friday the first 500 skaters get free candy, and on Saturday look forward to holiday jingle bells and karaoke.